Salse di Nirano is a spectacular nature reserve in Emilia-Romagna. Situated in Fiorano Modenese, cone-like formations stand out in the saturated green landscape. Dive in deeper to learn more about these interesting mini pseudo volcanos.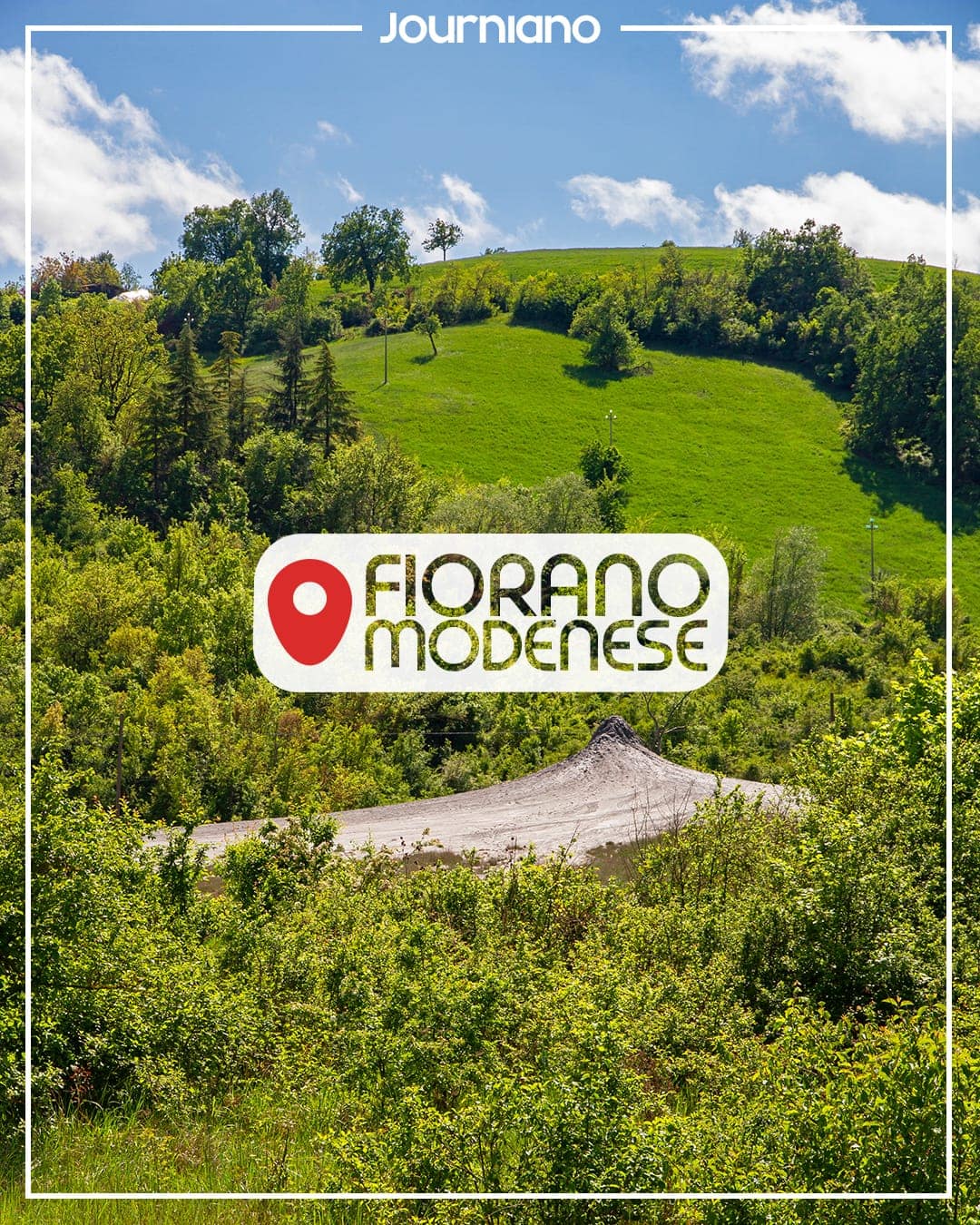 What to expect
1. About Salse di Nirano
Spread over 200 hectares, Salse di Nirano was Emilia-Romagna's first nature reserve created in 1982. Located in Fiorano Modenese, this area literally initiates the change of Provincia di Modena's topography. While the province is mostly flat, its southern part is tremendously mountainous. So, if you plan to visit the Modenese Appennine, this nature reserve is a great way to kick off that journey.
Coming back to the topic, Salse di Nirano is one of the most important nature reserves of its kind in Italy. Do you want to know why? Well, there are certain grey-looking cones made of mud. Astonishingly, nature itself is responsible for that. Due to deposits of gaseous hydrocarbon in that land, gas leaks out. Amazingly, this results in salty waters erupting out of the ground. Hence, this has not much to do with traditional vulcanos. Still, they are natural eruptions and geologically interesting.
2. The Nature Reserve of Mini Vulcanos
On the first side, this nature reserve reminds somehow of the famous Windows XP Desktop picture with the green hill. Beautifully, the landscape stands out on its own. Rather new, walkways enable safe traverses within the Salse. Later on, you will get a prime example of why this was necessary to build.
2.1 The Salse – Grey Cones
Finally, here they are! The salse, a.k.a the grey cones, are spread throughout the nature reserve. During my visit, I counted four of them. Funnily, smaller ones getting out of the ground around the bigger ones as well. Somehow, they also remind me of a mix between a molehill and an anthill.
2.2 Lovely paths throughout the Nature Reserve
Luckily, there aren't only walkways over the actual ground to cross. Thus, you can trek normally in those areas where the ground is drier.
2.3 Eruptions reminding of Mini Vulcanos
Now, check out this eruption from up close. Doesn't it remind you of vulcanos just on a micro-scale? Beautifully, the salty water flows slowly out of the Salse's peak. Probably more fascinating is the fact that these muddy waters reach great distances after being erupted. Hence, this is why those walkways are necessary. Sometimes, the paths are very muddy.
2.4 Marvellous Landscapes surrounding the Salse
To round up your journey, have a look at the topography surrounding the Salse. Marvellously, the hilly landscape adds to the experience. In case you want to explore more in this area, you luckily can.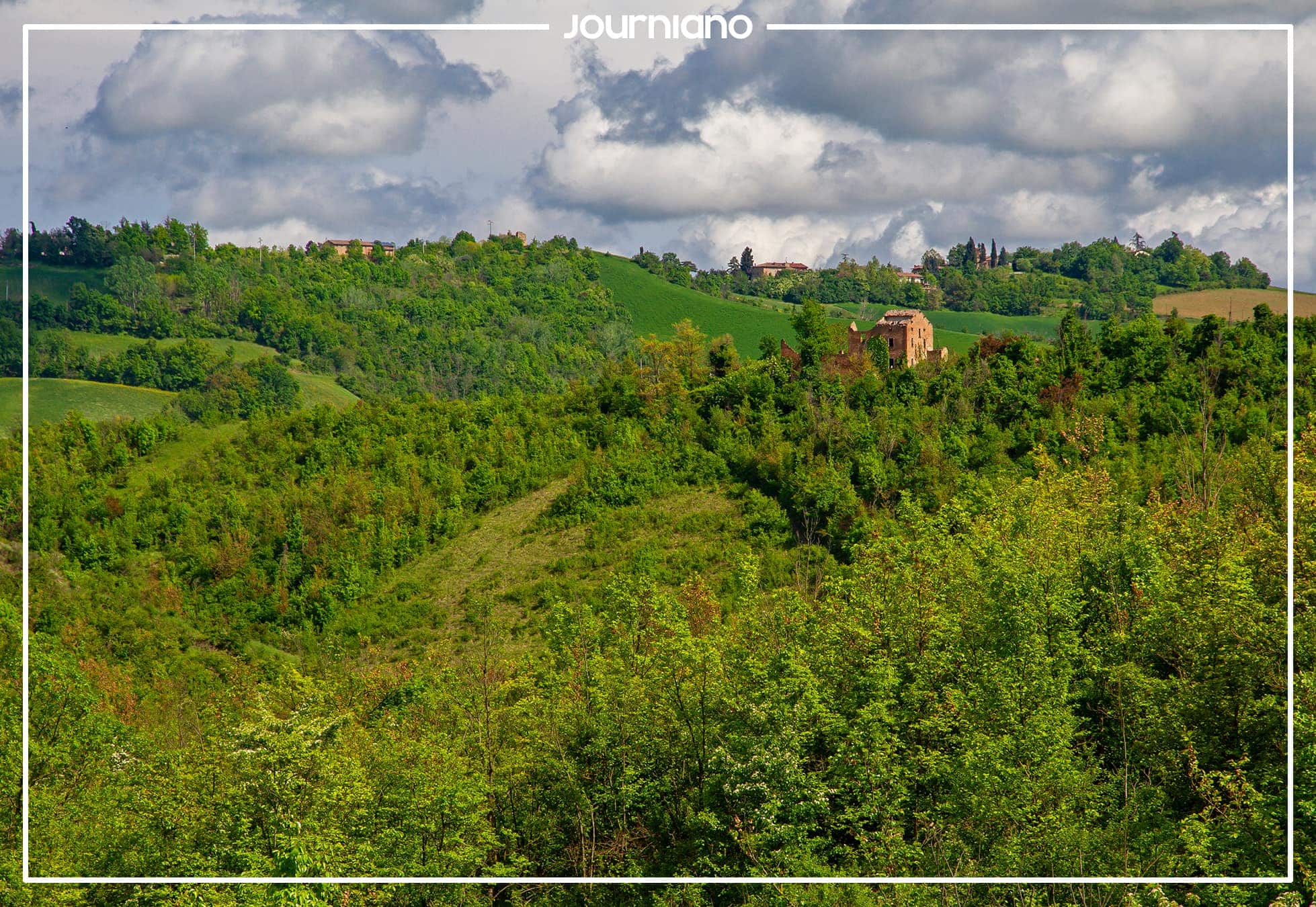 3. When to visit Salse di Nirano
Fortunately, the Salse can be visited for free at any time. I highly recommend doing so from the end of April until the golden October. Moreover, there are also guided tours offered on Sundays. However, I'm not sure if they are exclusively done in Italian. Nevertheless, visit this site to get further information.
4. How to get there
To reach the Salse, you better take a vehicle. Luckily, there's a public parking space here but you can also park at the restaurants around. Nonetheless, don't hesitate to navigate with the embedded map below.
5. Conclusion
All in all, Salse di Nirano is a lovely nature reserve between Modena and the Apennine. Thanks to its mini pseudo vulcanos, their eruptions let you admire this natural phenomenon for quite some time. Thus, if you dig these kinds of attractions, the Salse are definitely worth a short trip when you are in or around Modena.