Sakura in NRW is already blooming gorgeously in 2022. Dive in deeper and get to know the best places for admiring cherry blossoms in Germany's Sakura hotspot North Rhine-Westphalia.
What to expect
Sakura in NRW can be experienced in two short periods. Each will last approximately 10-14 days after full bloom.
1. Essen
Sakura in Essen can be experienced in a minimum of two gorgeous ways. Either you stroll along the almost endless cherry blossom avenue Rüttenscheider Straße or you simply relax in the urban park Stadtgarten and celebrate Hanami as they traditionally do in Japan.

For the dedicated article about Rüttenscheider Straße, just click here. In case the Hanami-way at Stadtgarten appeals more to you, simply click here.
Bear in mind that the Sakura season has, unfortunately, come to an end in these two places for 2022.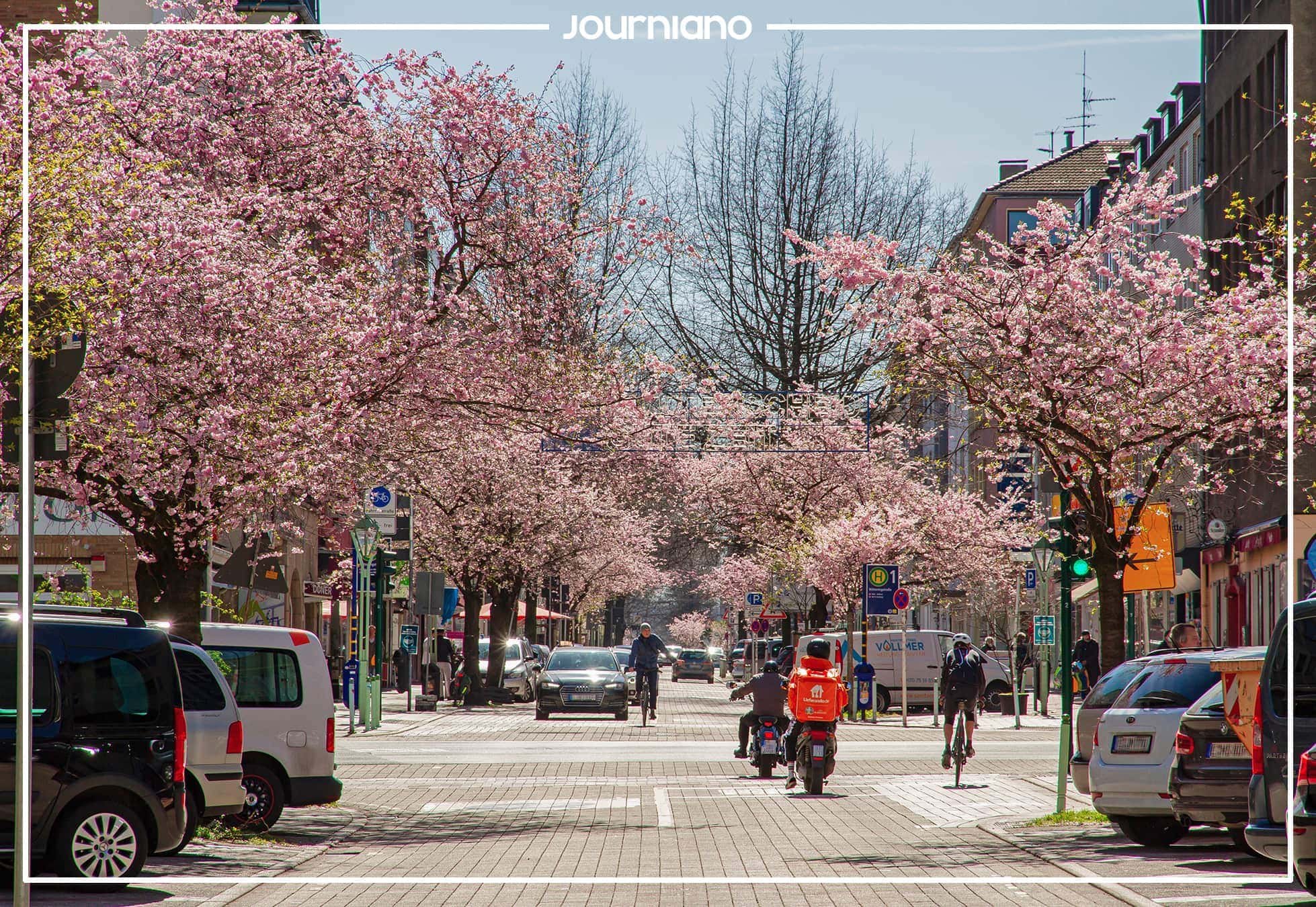 2. Neuss
In Neuss, cherry blossoms meet contemporary art. Located at Langen Foundation, the museum area, designed by Tadao Ando, strikes with a great row of cherry trees along a pond. Combined with a sculpture of art in the water, this place stands out uniquely.

In 2022, the cherry blossom season has found its end at Langen Foundation.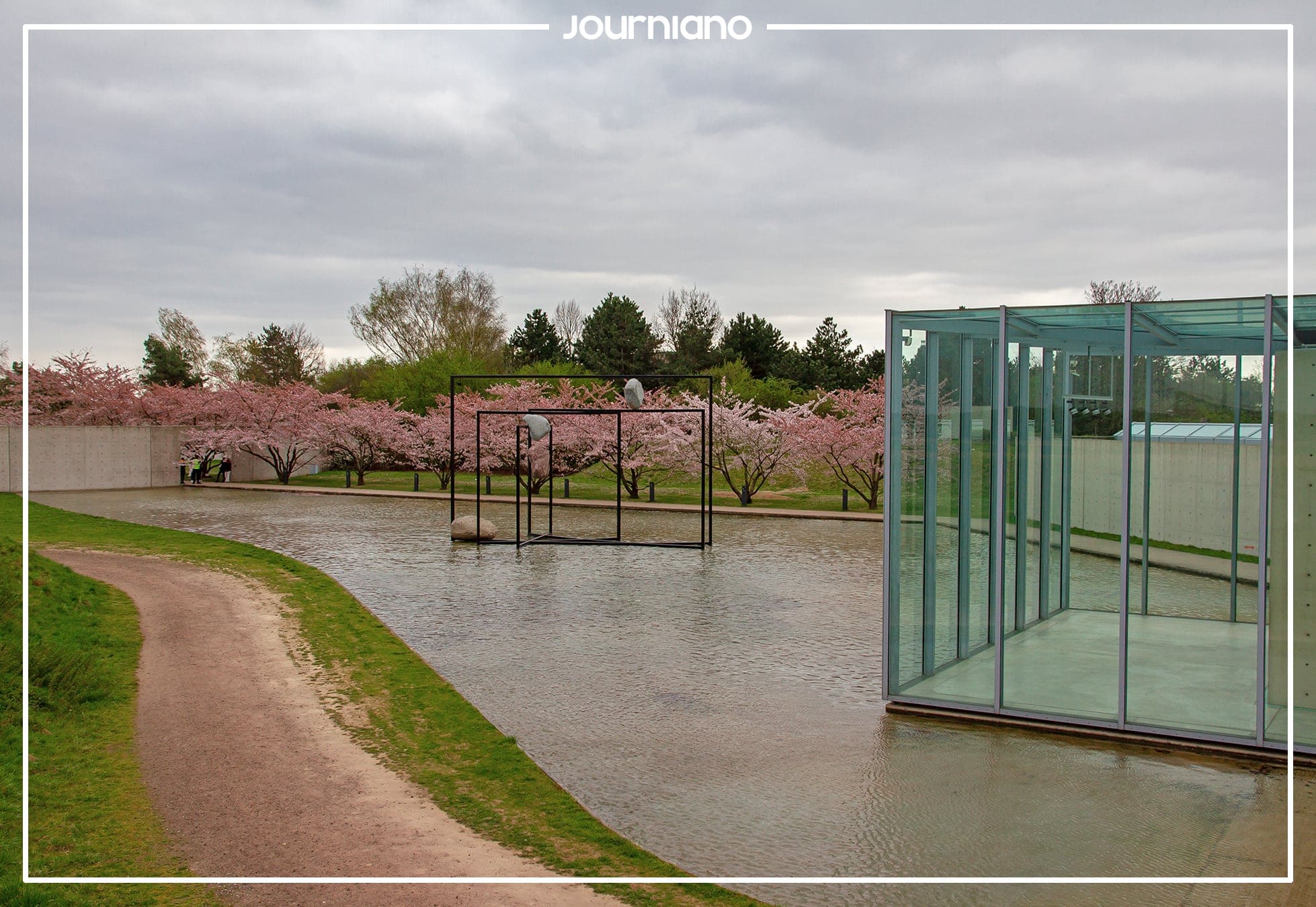 3. Kaarst
If you seek walking under a pink blooming sky, Kaarst fulfills your desire. Situated in the central Stadtpark, La Madeleine Allee surprises with one of the densest Sakura experiences in NRW.

Although its cherry blossom season just ended in 2022, you can dig deeper for next year in this dedicated article, here.
4. Dortmund
Another pink blooming highlight in the Ruhr Area can be found in Dortmund. There, Moltkestraße transforms into a lovely Sakura avenue.
Although its season just ended, you can have a closer look by clicking this dedicated article for the upcoming year.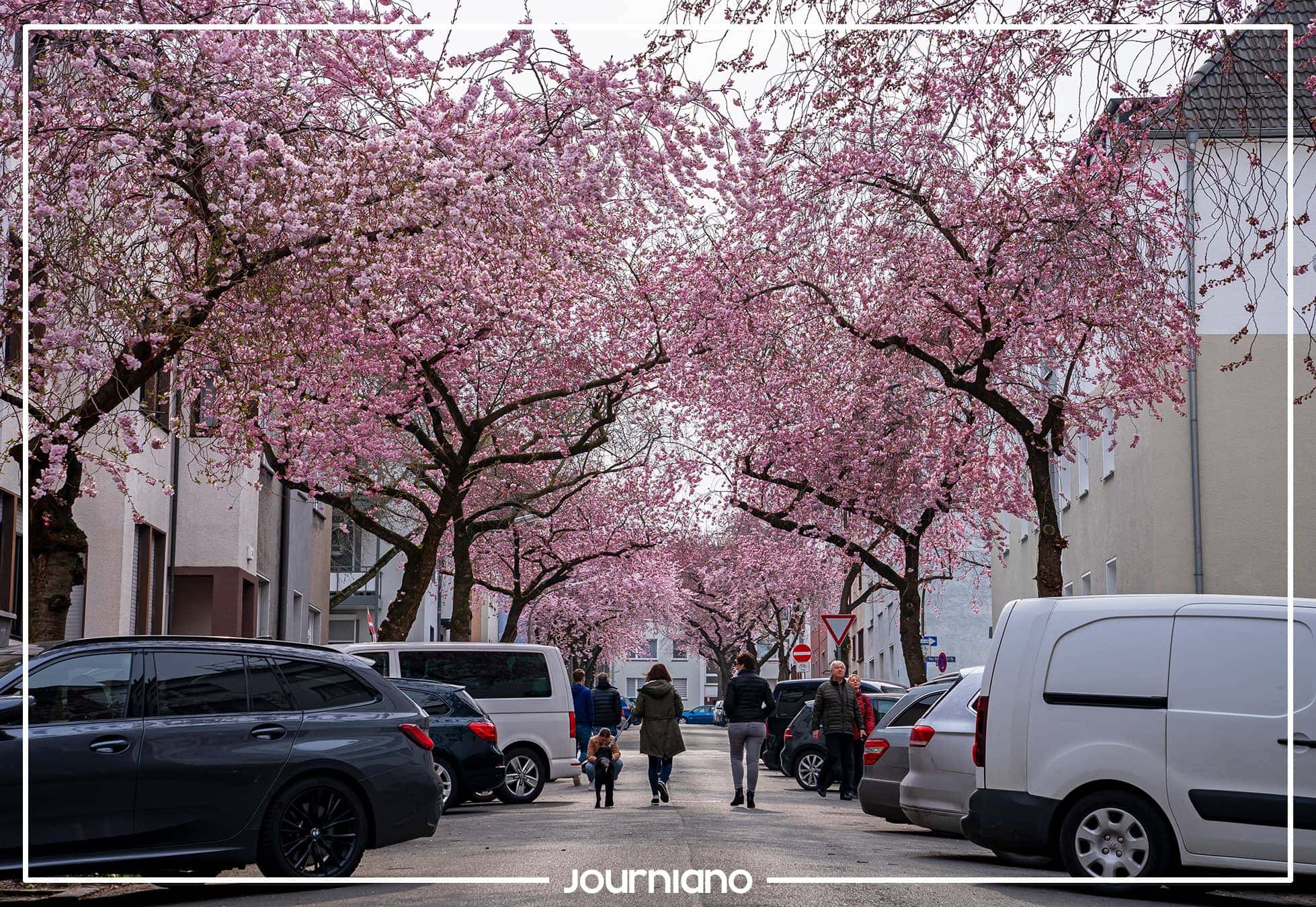 5. Düsseldorf
As Düsseldorf is being heavily associated with Japanese culture, the capital city of NRW doesn't lack diverse Sakura hotspots. Luckily, you can admire those lovely cherry blossoms during both phases. By clicking here, you get the best Sakura places in Düsseldorf.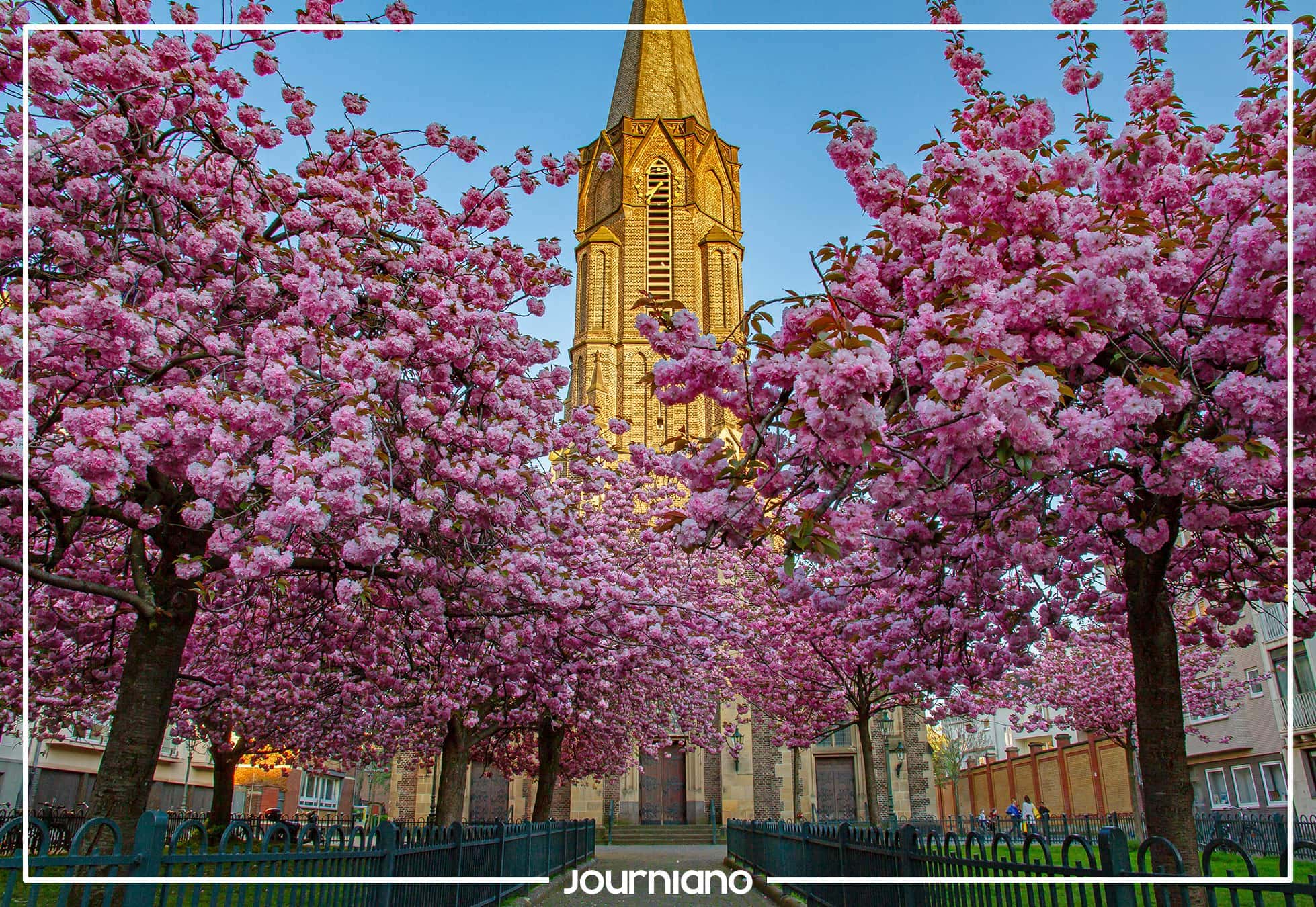 6. Krefeld
From a blooming square to gorgeous pink avenues, Krefeld offers three Sakura hotspots at the same time. Thus, it should be high on your list when exploring Sakura in NRW. Check this dedicated article for Alexanderplatz and this one for two parallel Sakura street scenes to know why I highly recommend these.
7. Ratingen
In case you want to visit cherry blossom hotspots for yourself, Ratingen is definitely the address to head to. With three places blooming at the same time, you can choose between a small street scene with potential sunset lights, a small park and a longer Sakura avenue. Get to know when and where you find these Sakura hotspots in this dedicated article.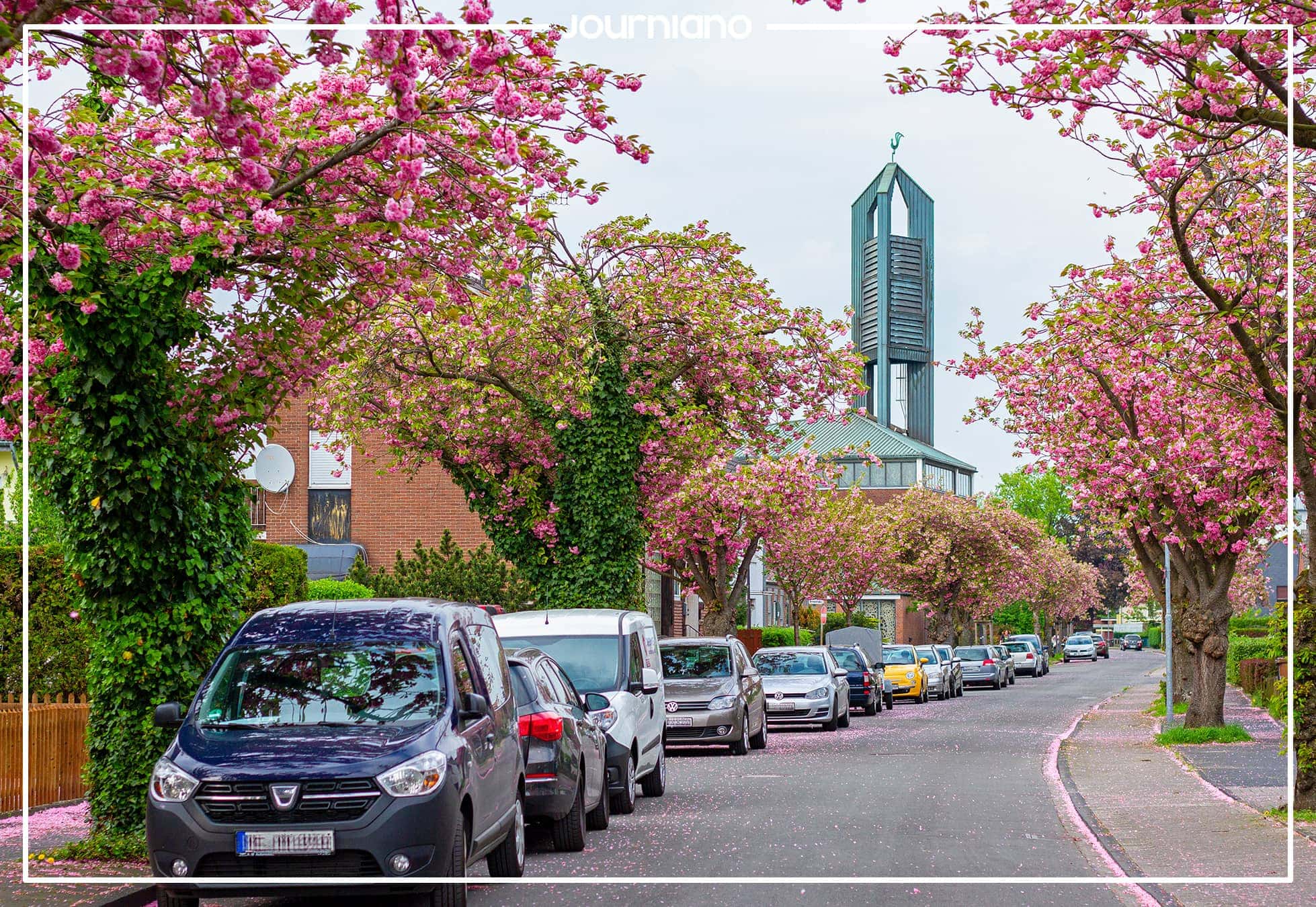 8. Wuppertal
Among all the best places for Sakura in NRW, Wuppertal gains the award for the best feature. Nowhere else will you experience not only cherry blossom mania but also the world's first suspension railway Schwebebahn.
Luckily, the Sakura season at this hotspot has just started. Dive deeper into this dedicated article for further insights and info.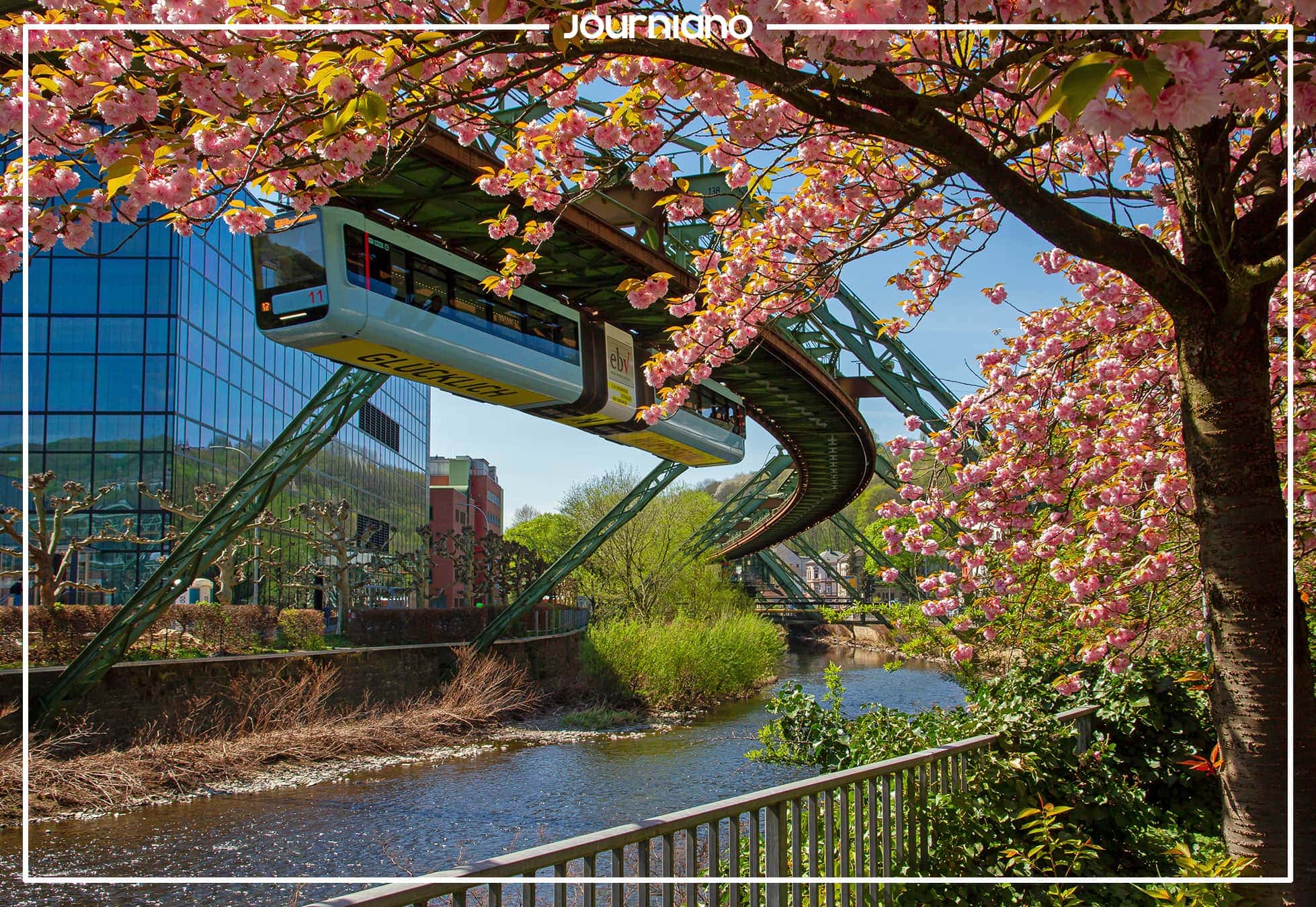 9. Cologne
Imagine a huge allotment garden complex being crowned by loads of blooming cherry trees. Along Sülzer Aquarienweg in Cologne, all that and more can be experienced. Fortunately, the full blooming hasn't started yet. As soon as they do, I'll write it down here. Moreover, I'll release an article covering this Sakura hotspot very soon.
10. Niederkassel
Right in between Cologne and Bonn, the city of Niederkassel offers another beautiful Sakura avenue. Its sexy curve makes this hotspot a great location for shootings. In case you are heading to either Cologne or Bonn, try to make a stop here as well.

Luckily, those cherry blossoms along Premnitzer Straße haven't popped up yet. As soon as they bloom, I'll write it down here. Expect a dedicated article in the coming days as well.
11. Bonn
Last but not least, here comes the undeniable queen of all best places for Sakura in NRW. Although the old town in Bonn should be avoided due to massive crowds on Sundays, it's the greatest cherry blossom hotspot. None of the other spots are as magical as Bonn in the evening!
Don't miss the chance of a romantic stroll through the charming Altstadt, overarched by pink blossoms.

Thankfully, both Heerenstraße and Friedrichstraße haven't fully bloomed yet. Expect this to happen by the 7th-8th of April 2022.

For a deeper look into the majestic Sakura place in NRW, check this article for the nighttime journey and this one for daylight impressions.
Further cherry blossom places can be added to the list in the future.
Conclusion
All in all, North Rhine-Westphalia is undeniably the capital of Sakura in Germany. With all the shown cherry blossom hotspots in such a short distance from each other, NRW could be visited for a few days just for Hanami. Thus, don't miss the chance to visit at least one or two of these magical spring spots!