When you're thinking about travelling to France, do regions like Cote d'Azur, Provence or Normandie appear on your list? If yes, why bother with rather unknown French regions like Auvergne, right? Well, then imitate everybody with the same approach – unless you want to experience an exclusive trip. Now, it's too late to go back – fasten your seatbelt because I'm taking you to a journey to Auvergne in France, kicking-off in Clermont-Ferrand.
Auvergne is one of the less populated regions in France. Hence, nature holds a dominant position in the region. Mountain ranges, rivers and waters as well as various animals feel at home there. Maybe these are some reasons why French people call it "Le Pétaouchnok de France" (France's back in beyond).
However, it doesn't mean that historic cities, towns and villages are missing – quite the contrary!
Quick Links
Let me present Clermont-Ferrand, the first reason for travelling to Auvergne in France
Clermont-Ferrand is the biggest city in Auvergne and its former capital, when the region was still its own administrative region from 1960-2015 (now merged with Rhône-Alpes). Furthermore, Clermont-Ferrand is the only city in France to have the base of a CAC 40 company outside of Paris, which is the global player Michelin.

So, what makes a city in the middle of nowhere that interesting that it gets even featured in French language books?
City vibes in Clermont-Ferrand
When you arrive at Clermont-Ferrand's biggest square, you get a first glimpse of the stuff you can and didn't expect. I'm referring to Place de Jaude, Clermont-Ferrand's city core and it's as majestic as it can be.

Place de Jaude extends over the length of 300 meter. Grandiose buildings surround the square. Statues, monuments and fountains fill the huge space in between. For a city of the size of Clermont-Ferrand the main square is enormous – other bigger cities would be jealous about.

So, how is it possible that Place de Jaude lets people believe to be in a bigger city? Well, because Auvergne's capital Clermont-Ferrand is pretty old.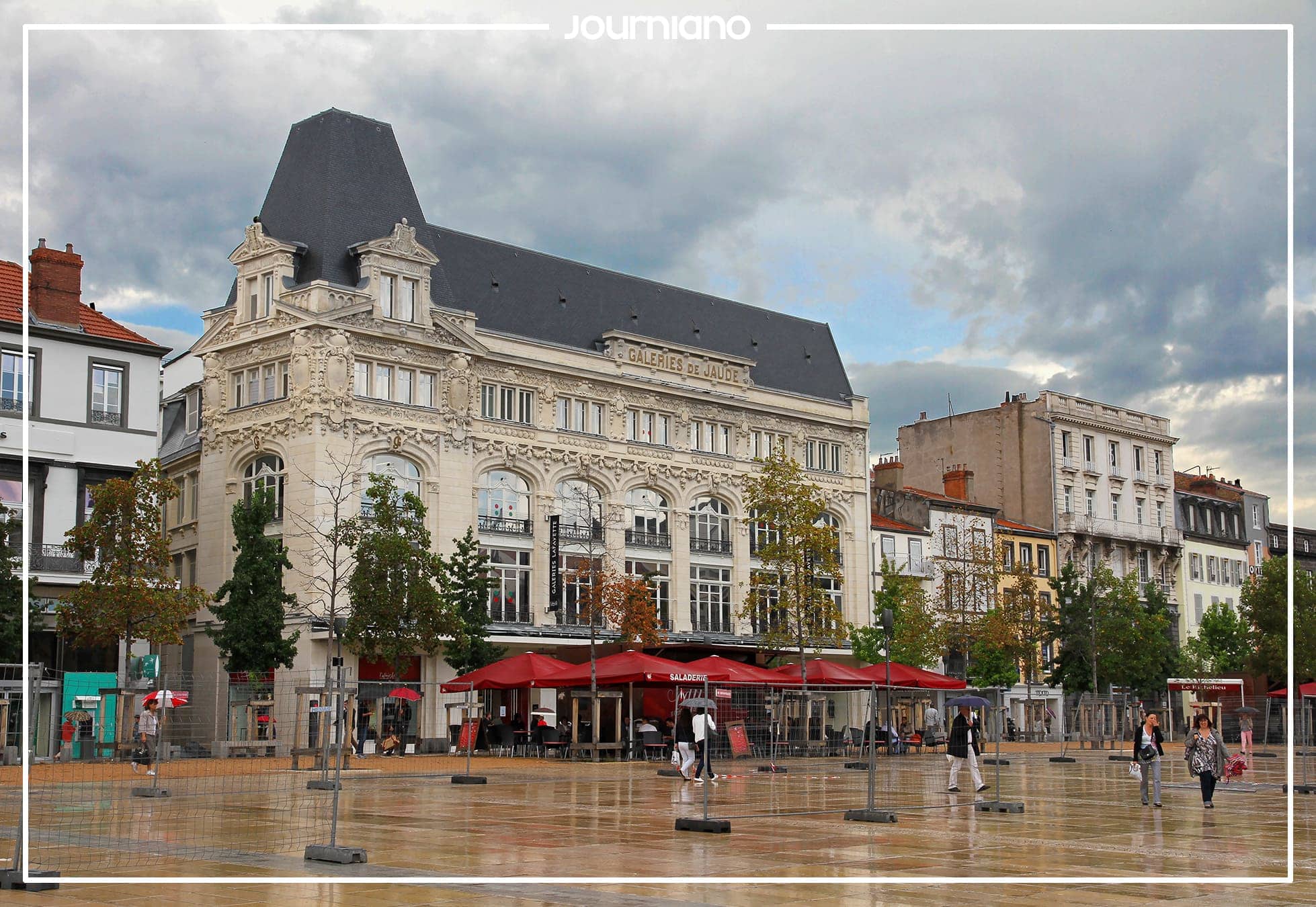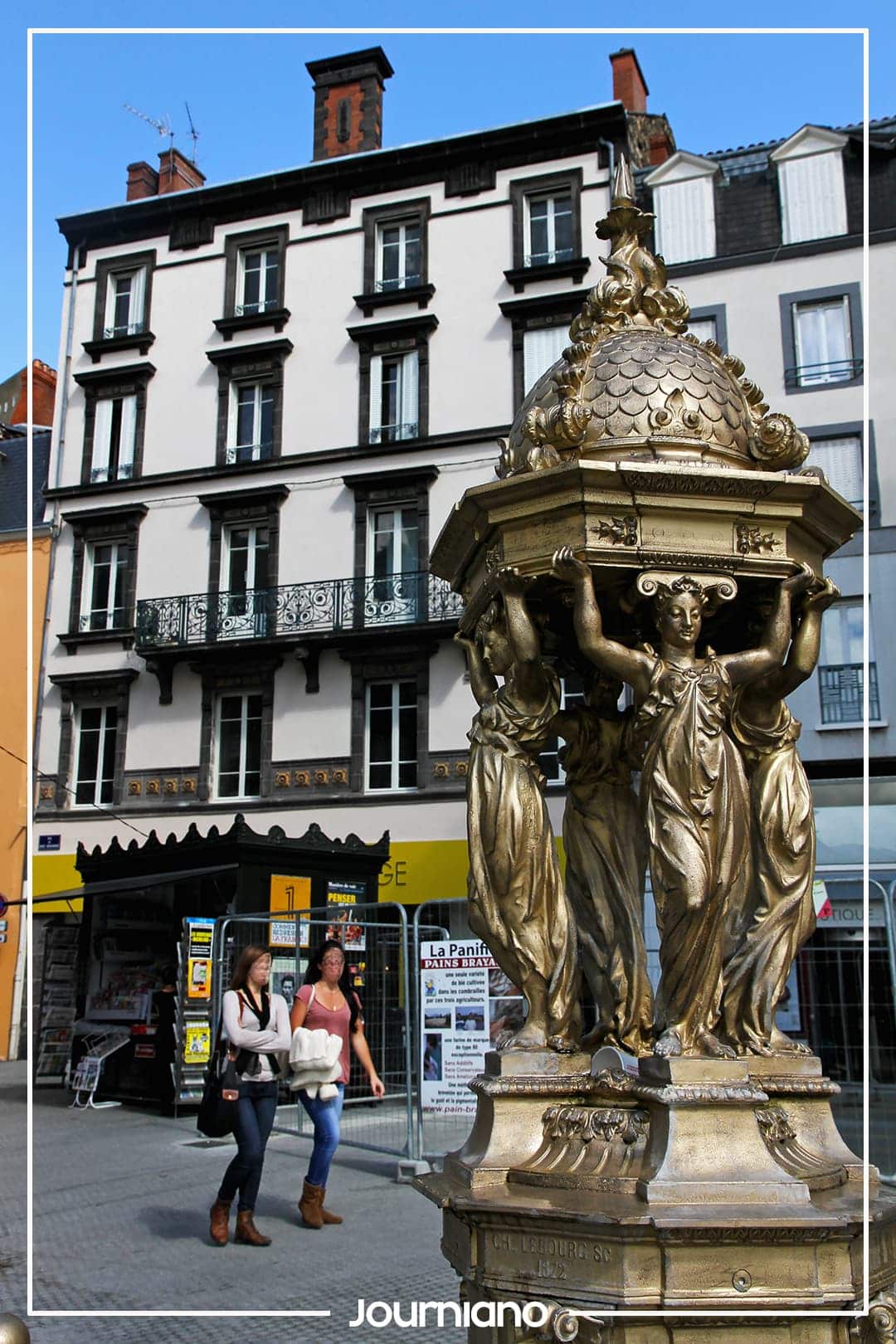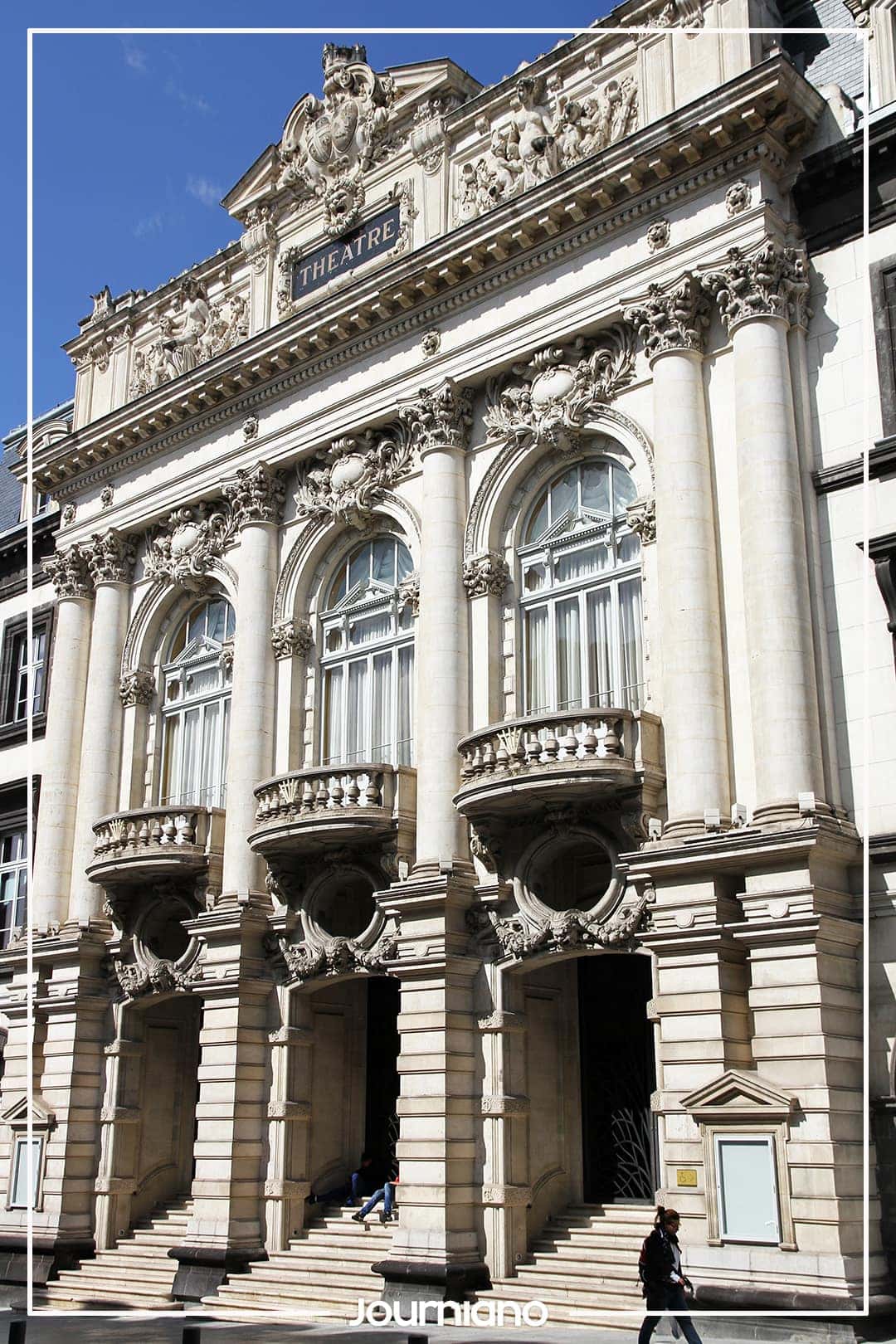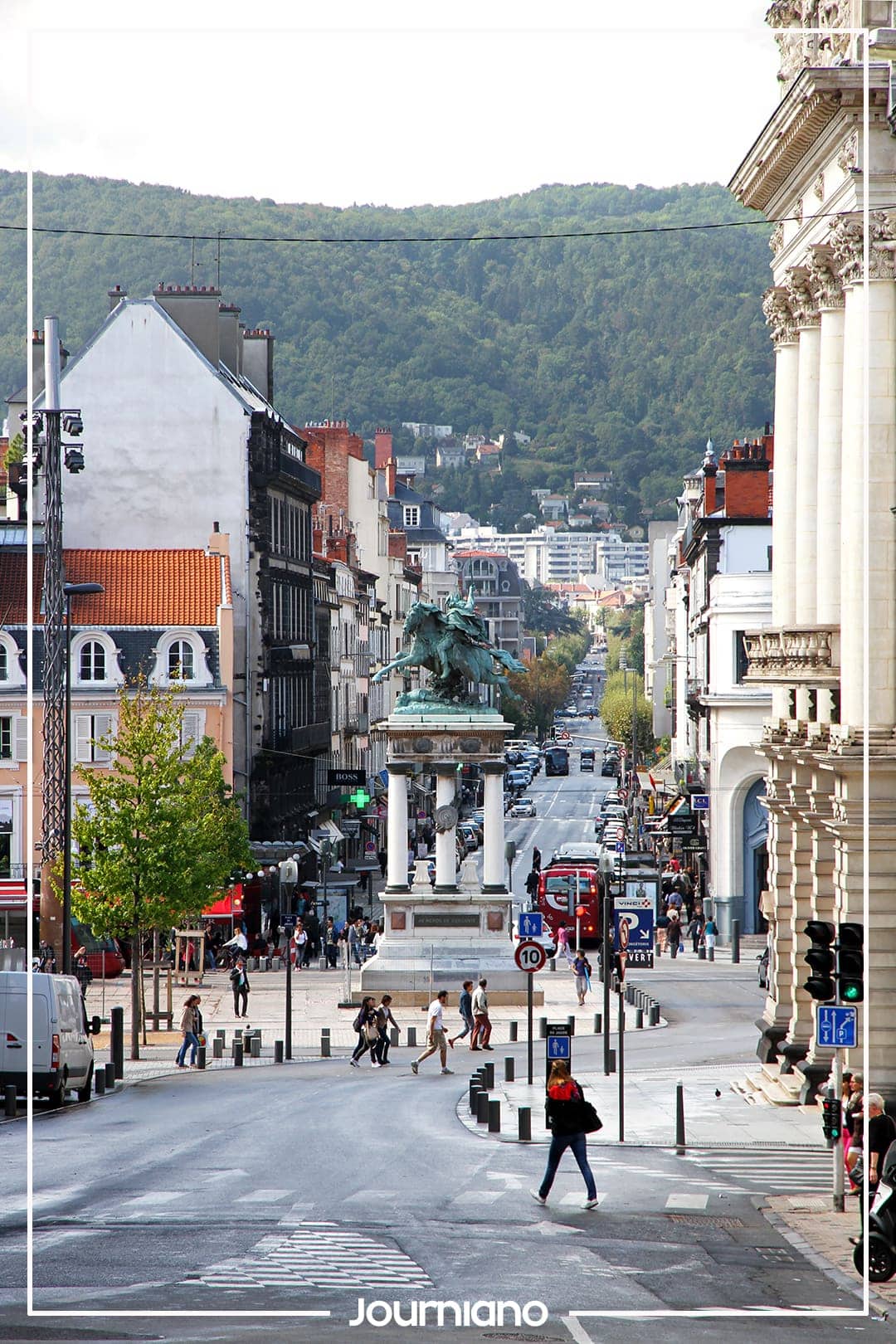 The volcanic Cathedral of Clermont-Ferrand
To get a sense of Clermont-Ferrand's age, you need to go to the city's unique landmark – La Cathédrale de Notre Dame-de-l'Assomption.

Since the 14th century, Notre Dame-de-l'Assomption towers over the historic centre with its typical gothic-wise twin-tower-architecture. Despite being old and majestic, there is another characteristic which makes it unique and different.

The whole Cathedral has been made of volcanic stones. This particular material gives the Cathedral its black and dark look.

While Notre Dame-de-l'Assomption looks like being raised straight out from hell's lava, it doesn't stand alone in being volcanic.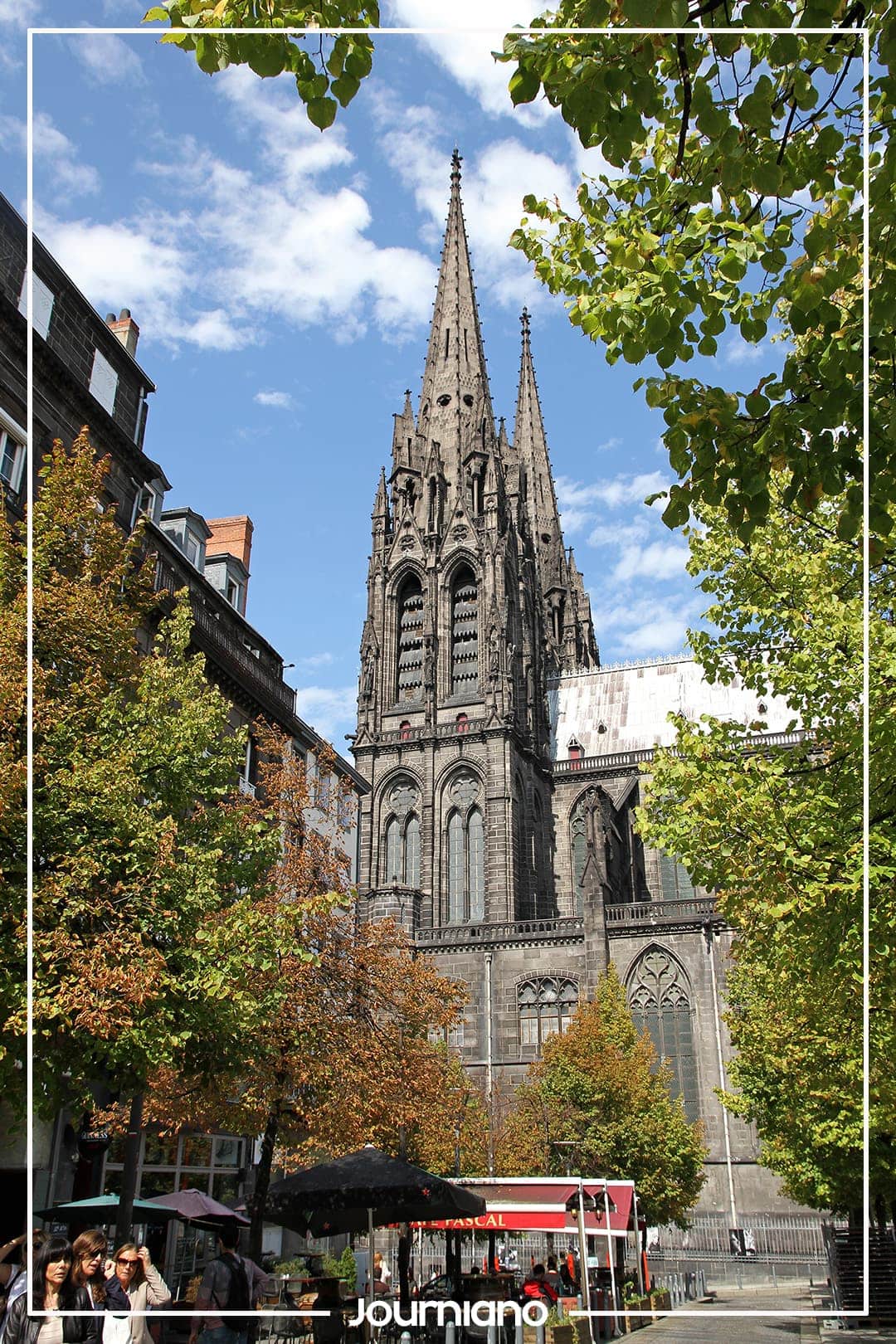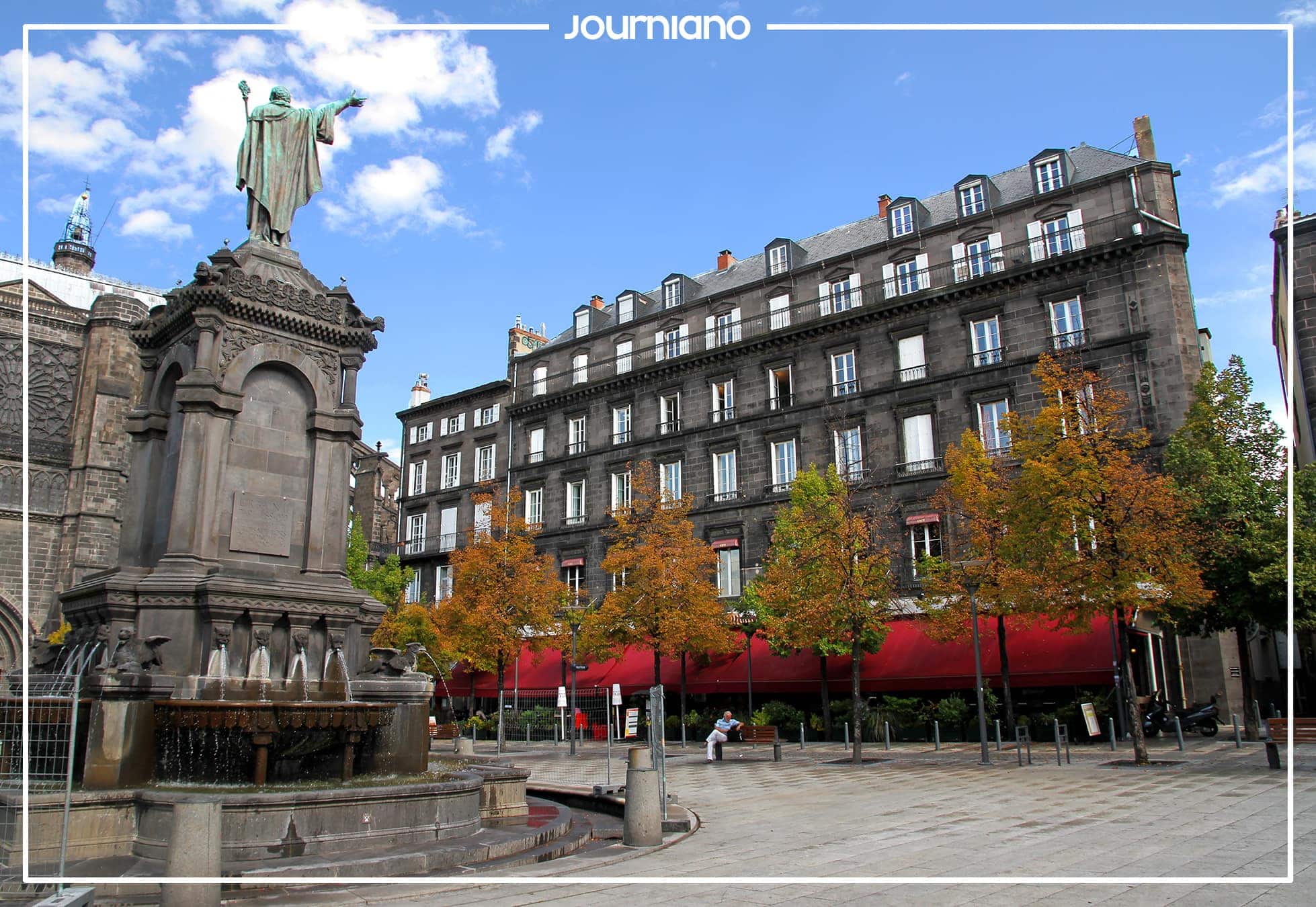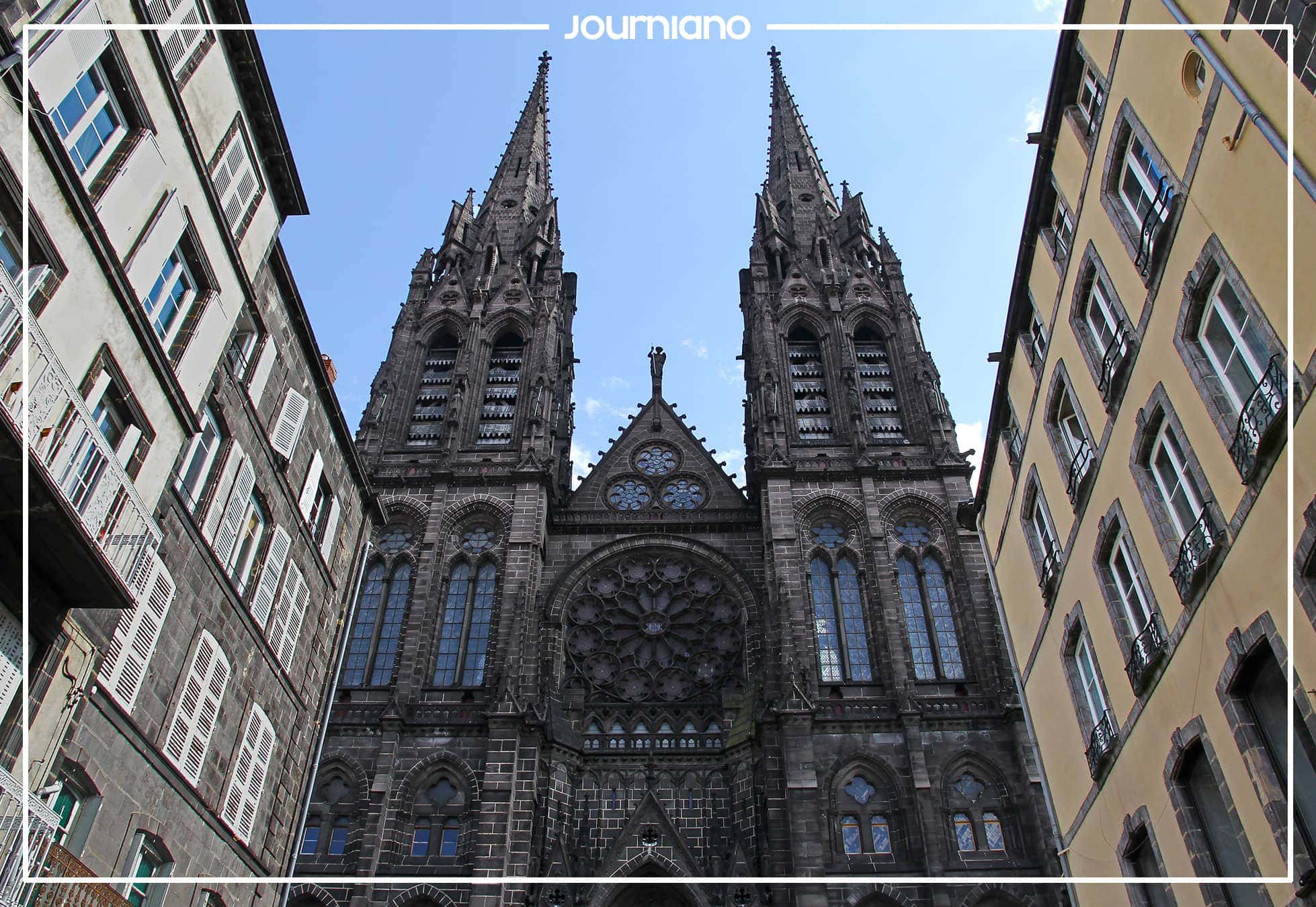 Lovely alleys in the romantic historical centre of Clermont-Ferrand
The volcanic theme continues in the historical centre, also called "Centre Ancien", around the Cathedral. As some parts are from medieval era, Clermont-Ferrand offers many winding alleys. This fact makes the city so charming and romantic in the same time. Furthermore, you find restaurants, cafés, boulangeries, patisseries and whatsoever in every corner.

Clermont-Ferrand's city core is located on a hill. Thus, you have some pretty elevations – especially while approaching the Cathedral or leaving it. So, the king of elevations is the principal and wide street "Rue de Gras".

This street connects almost the northern part of Place de Jaude with Notre Dame de l'Assomption. Whether you stay up or down, the view is breath-taking.

Seeing the cathedral from the bottom, how it gets presented like sitting on a throne, is majestic. Although it may be difficult to match this, the view down from the Cathedral is also admirable. Having mountains close to the city, creates a tremendous contrast between urbanism and nature.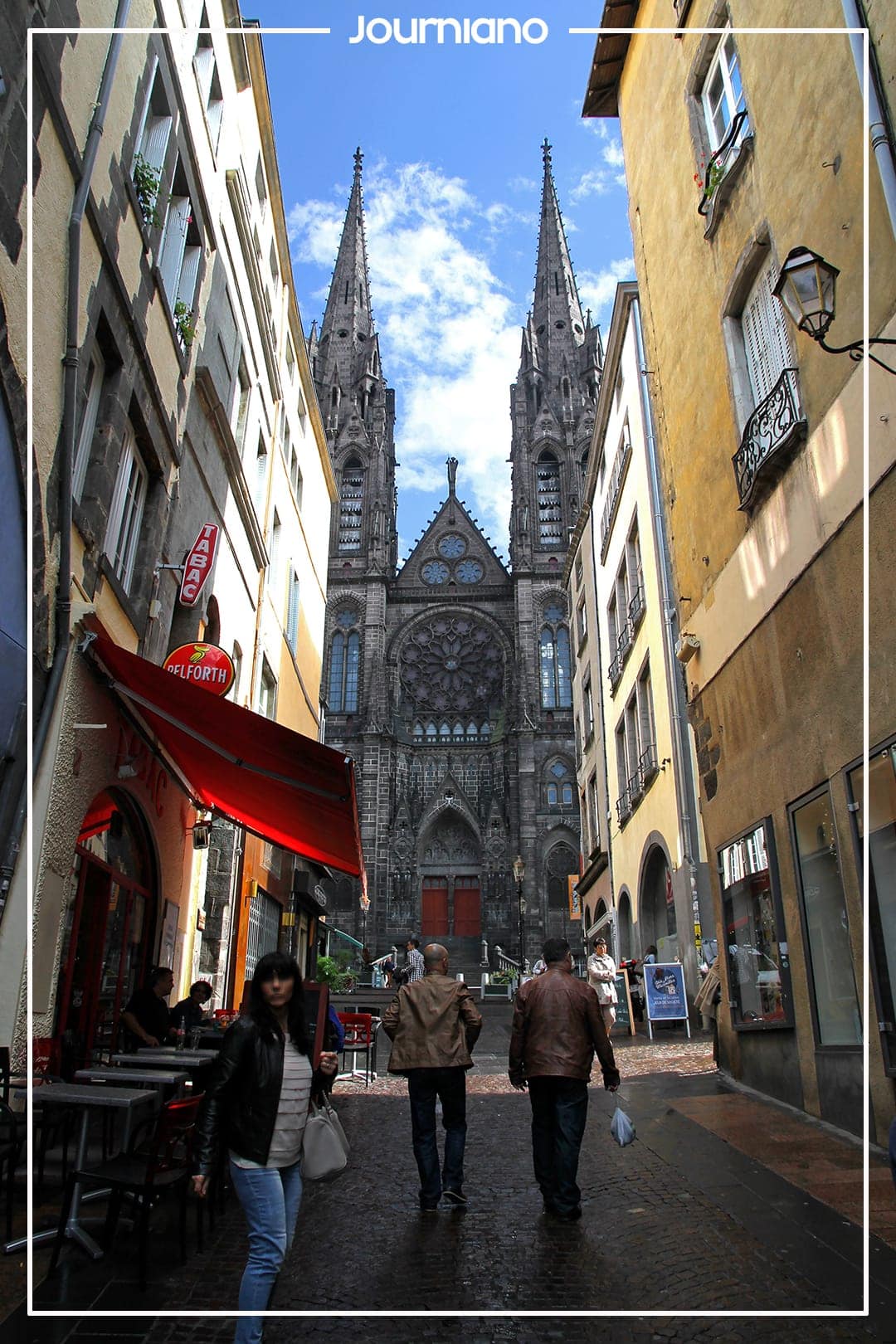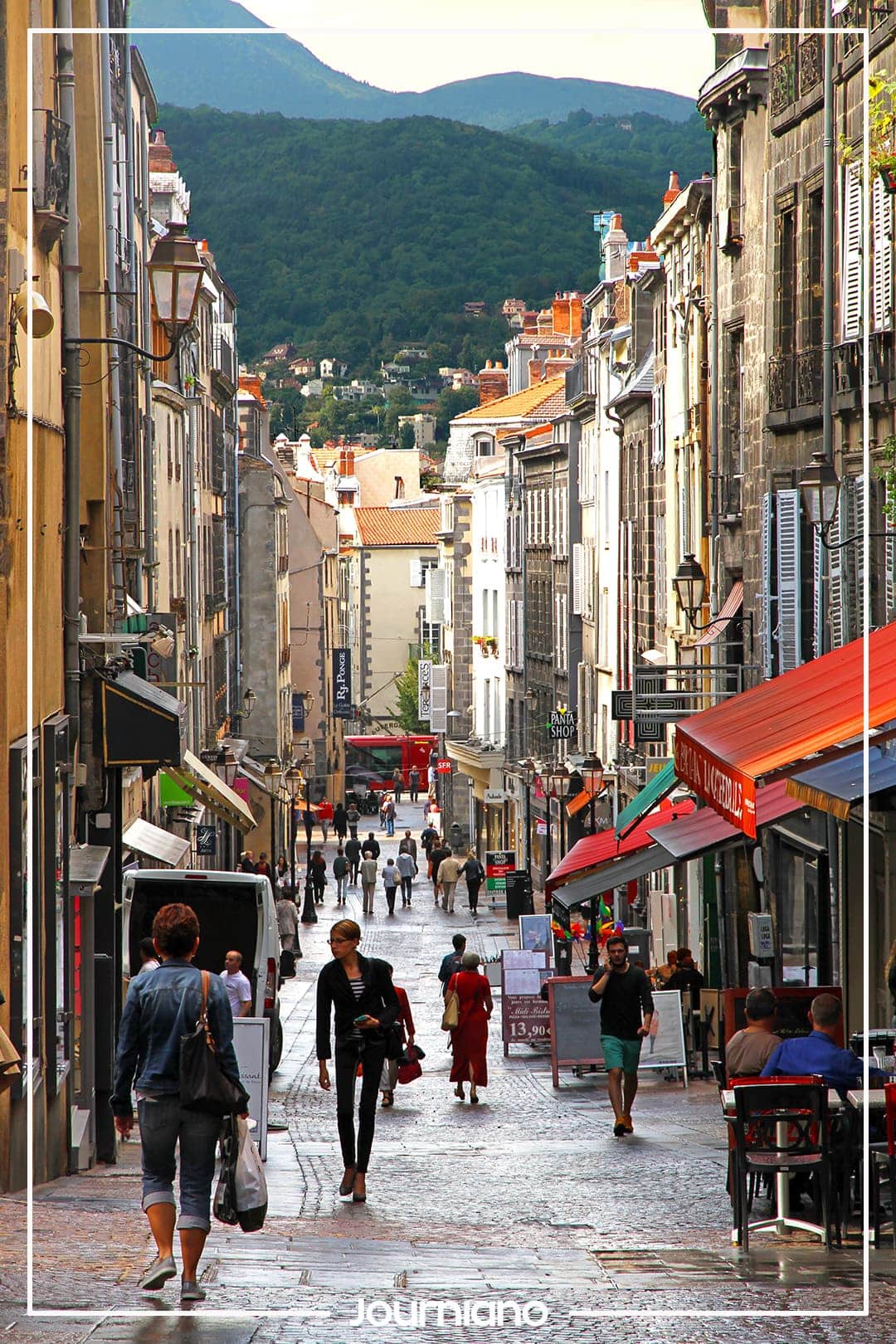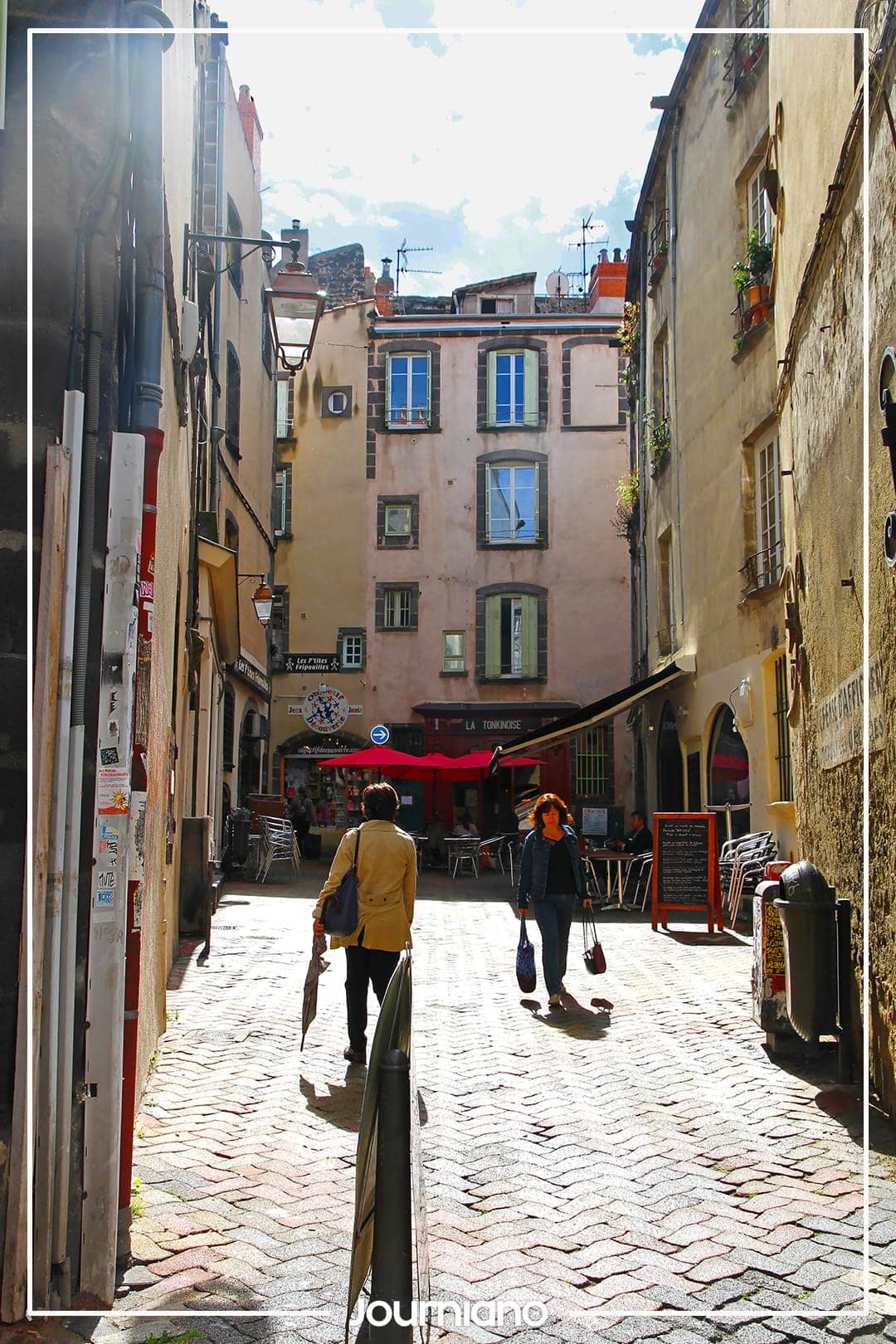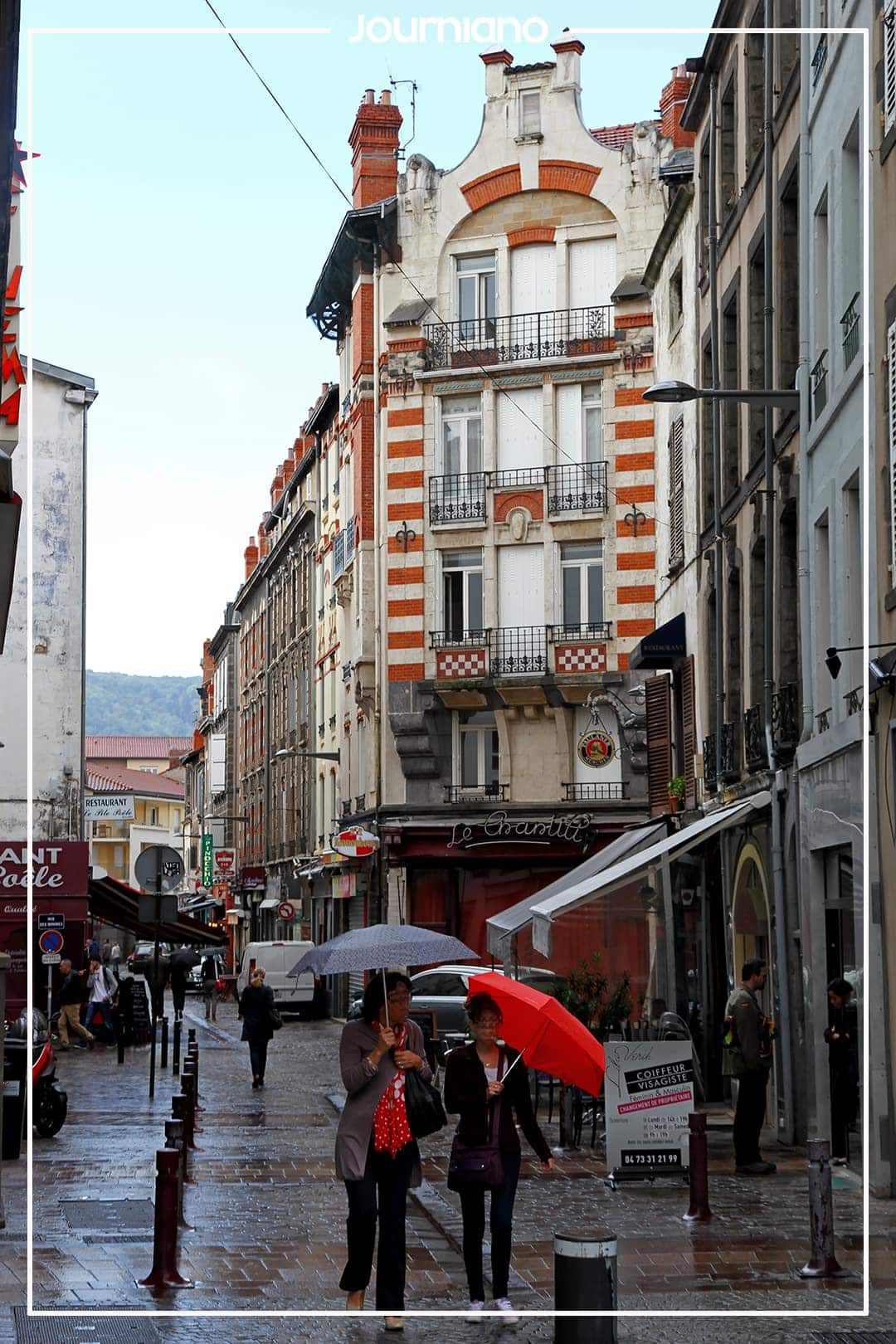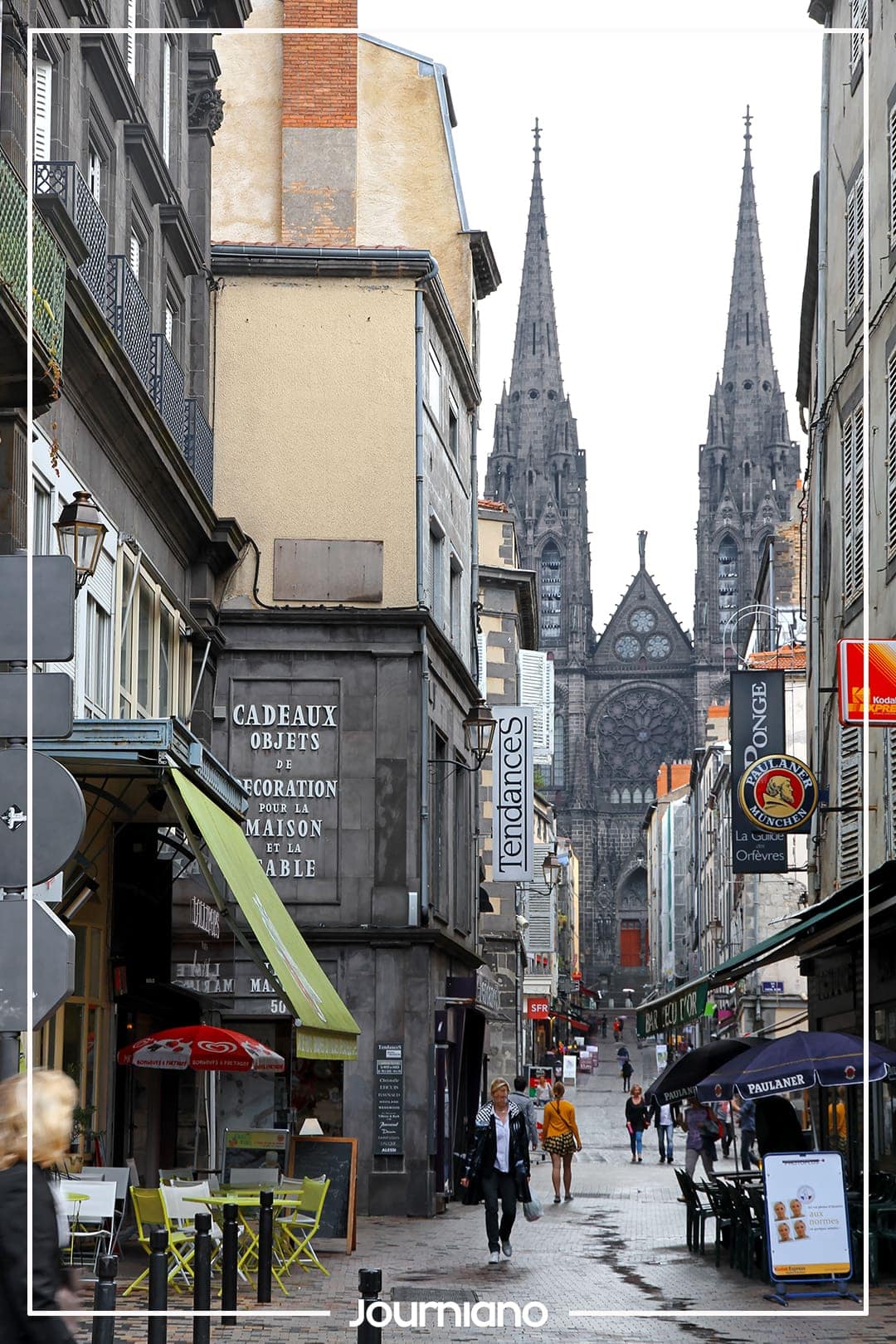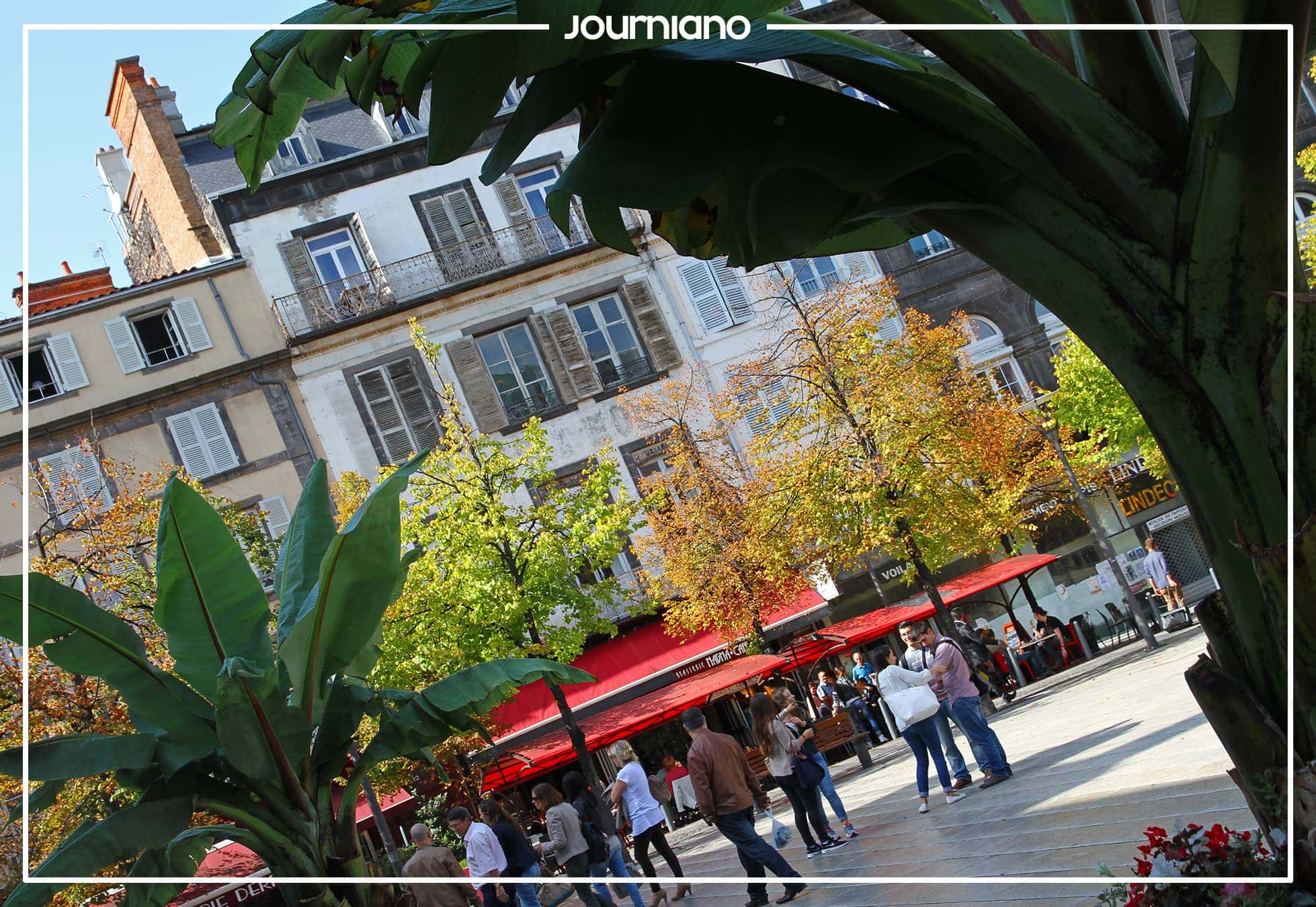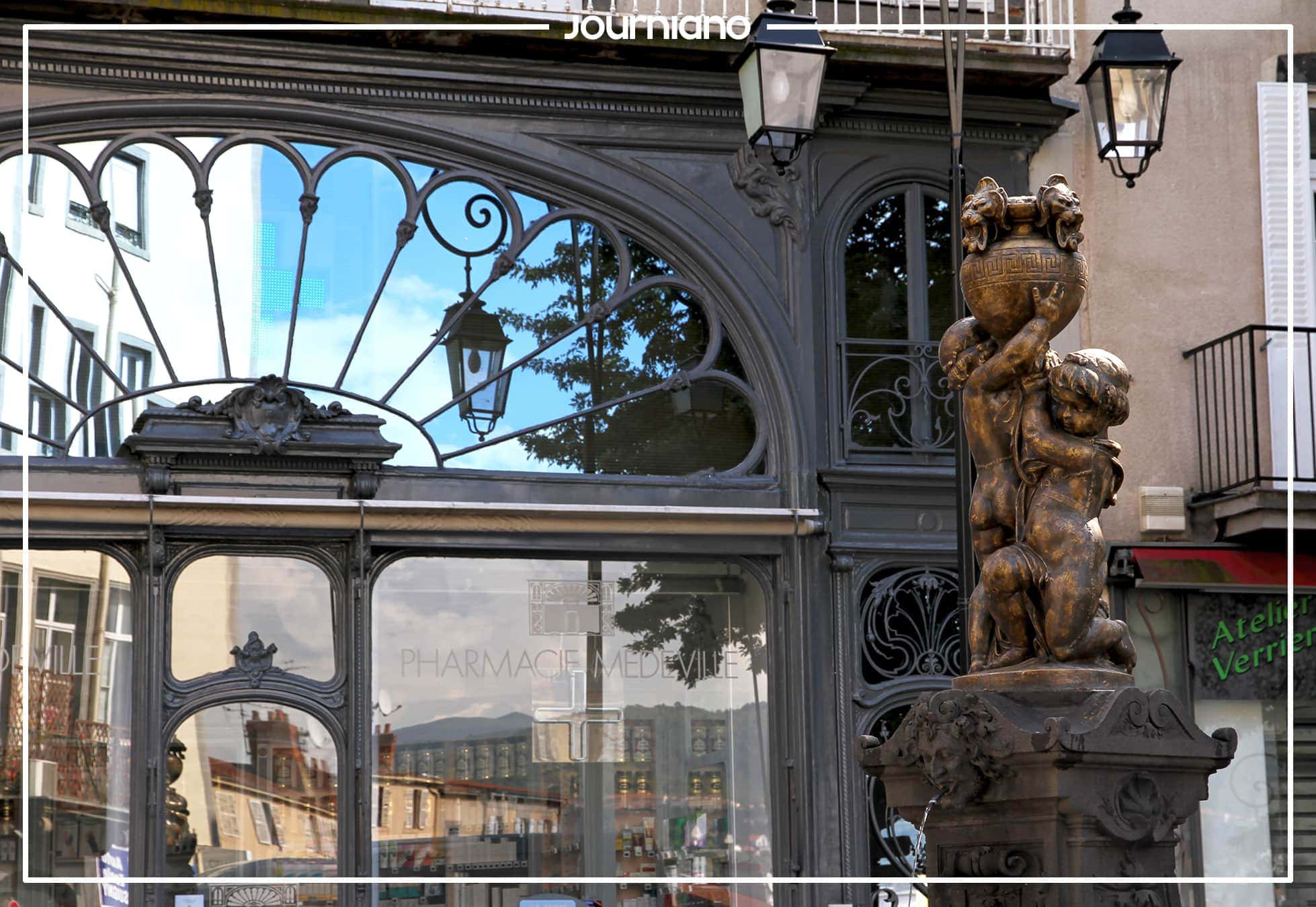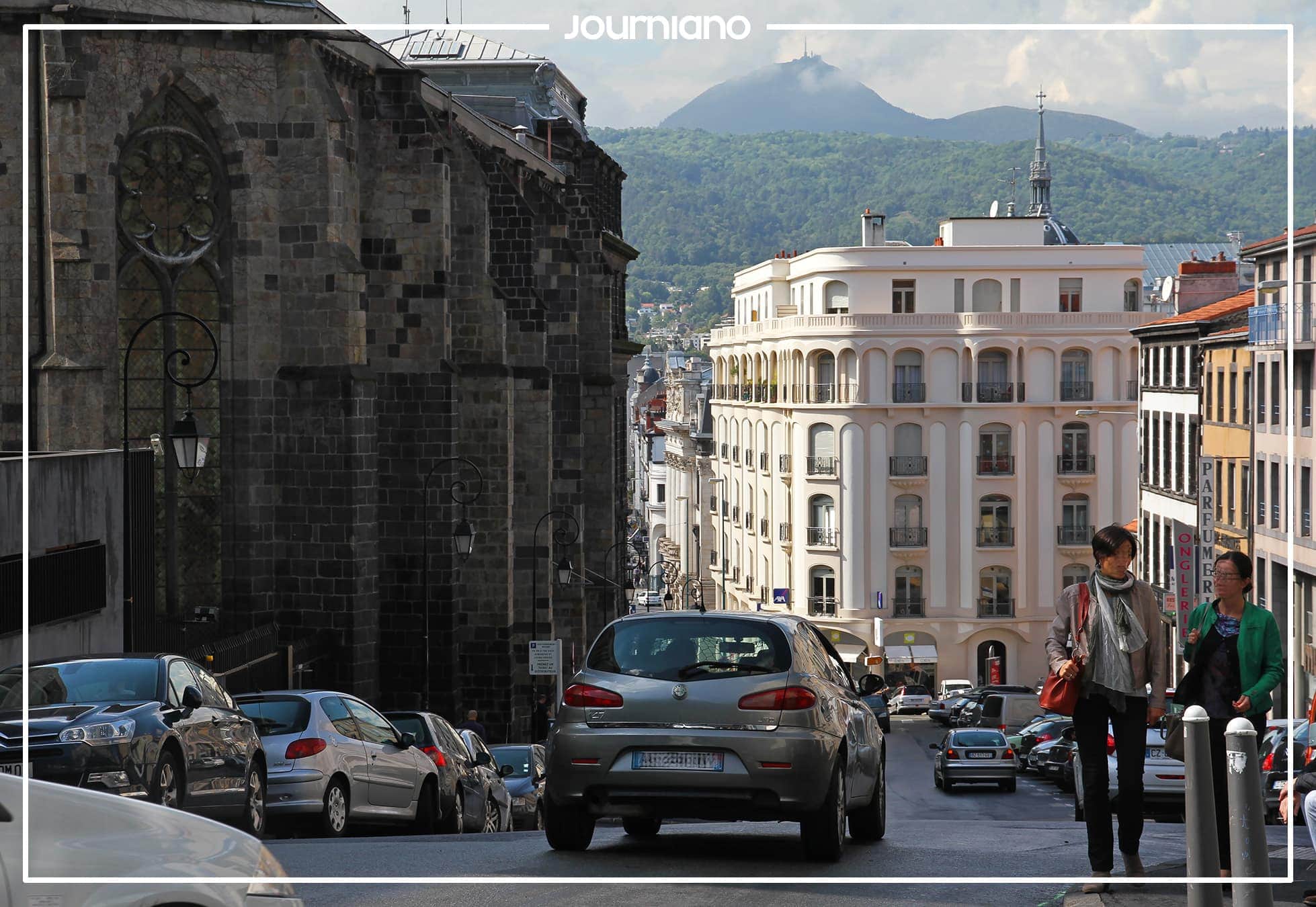 At the bottom of Auvergne's UNESCO world heritage
Similar to Pompei, Clermont-Ferrand lays at the bottom of a giant chain of volcanoes. Thus, the city's western edge becomes mountainous and offers some great spots to observe the cityscape.

One of the possible viewpoints is called Pierre Carrée, located in the neighbour city Orcines. From there, you have a wide and top-notch view over Clermont-Ferrand and the hilly landscape.
Not far off, there is also Parc Montjuzet offering tremendous views over Clermont-Ferrand.

From these viewpoints, it's only a stone's throw to Auvergne's UNESCO world heritage.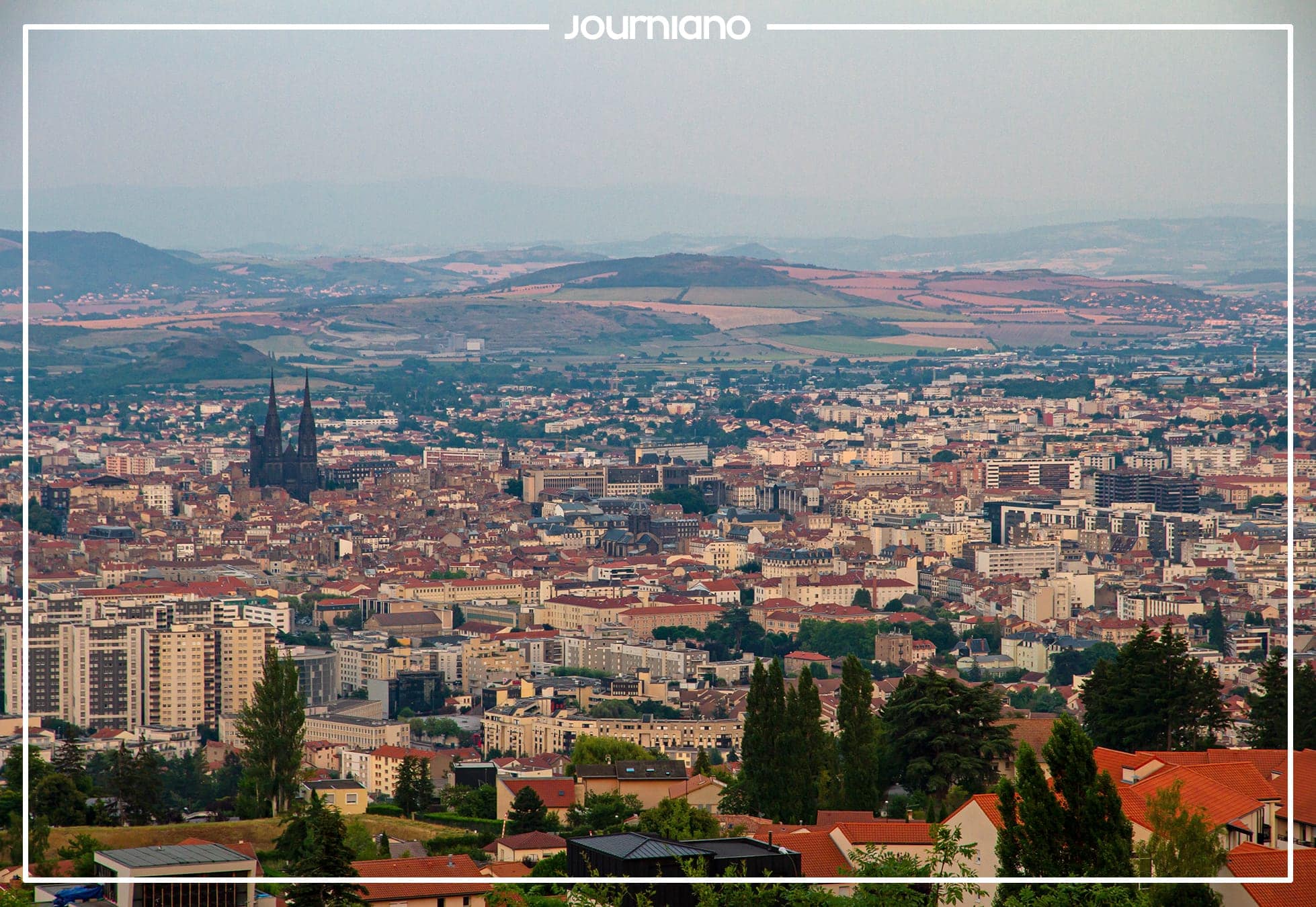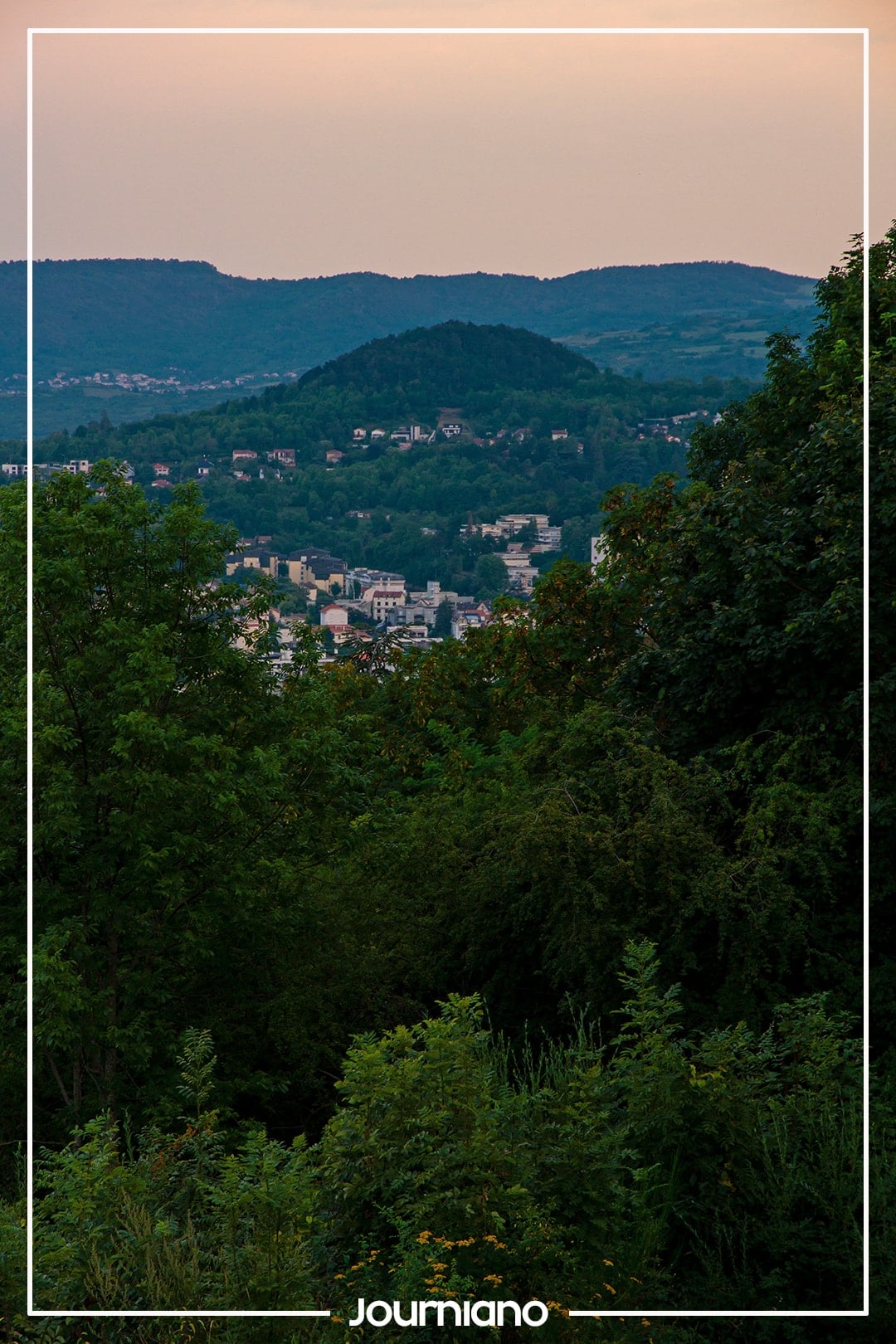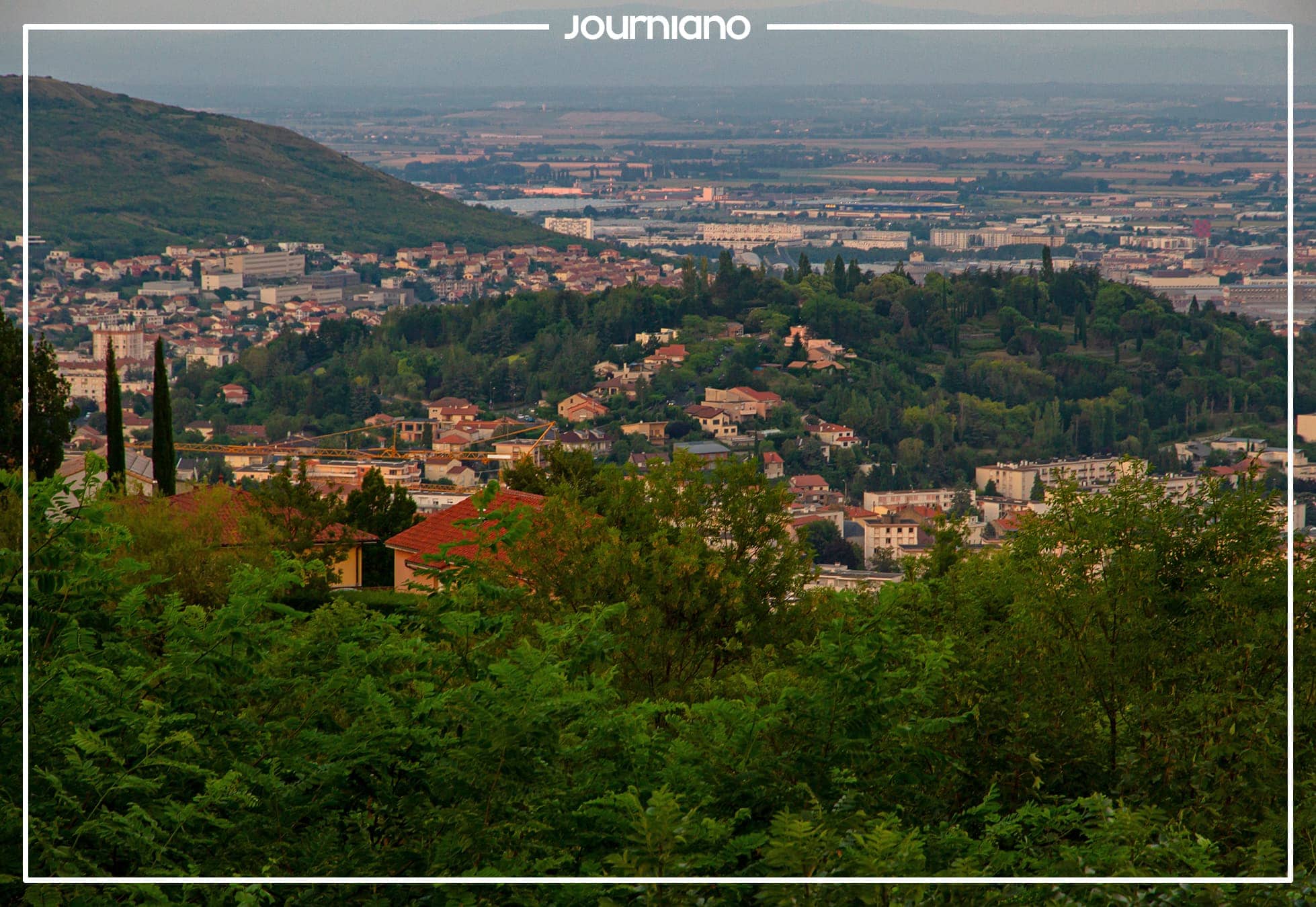 How to reach Clermont-Ferrand?
By plane you have two possibilities to reach Clermont-Ferrand:
CFE is the city airport and the closest and convenient one. However, there aren't many destinations served. Most daily flights go to Paris, so you need to transfer at Orly or Charles de Gaule Airport. In addition to that, some weekly flights allow you also to transfer at Amsterdam Schiphol and some Low-cost flights connect Portugal and London with Clermont-Ferrand.
Then there is LYS, Lyon Airport, which is being connected with dozens of more destinations. Unfortunately, Clermont-Ferrand hasn't a nonstop rail link to LYS, which makes it inconvenient to transfer by train. If you rent a car, you'll reach Clermont-Ferrand within a two-hour drive.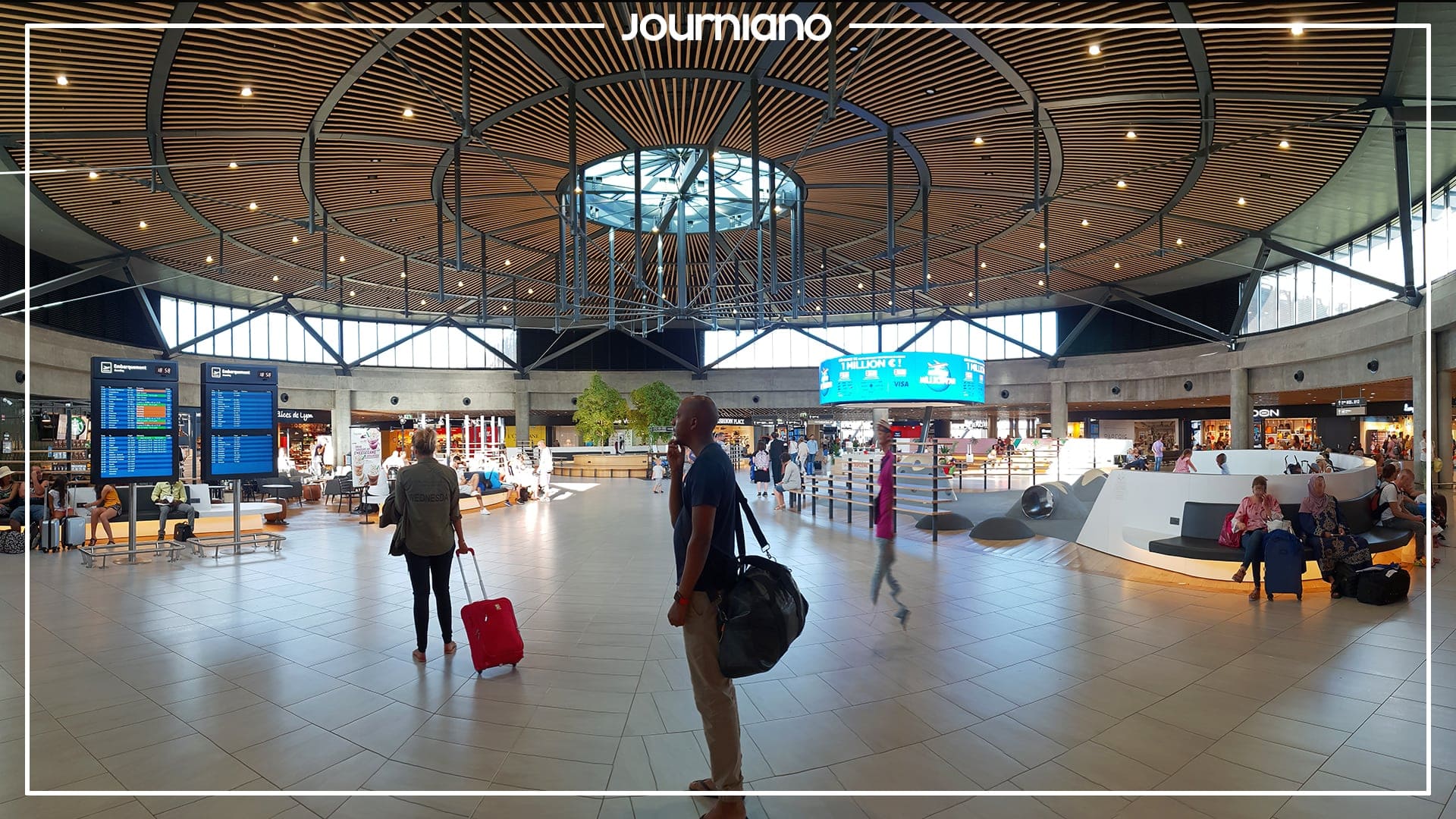 By railway, Clermont-Ferrand is reachable from Paris, Lyon and other regional cities like Vichy.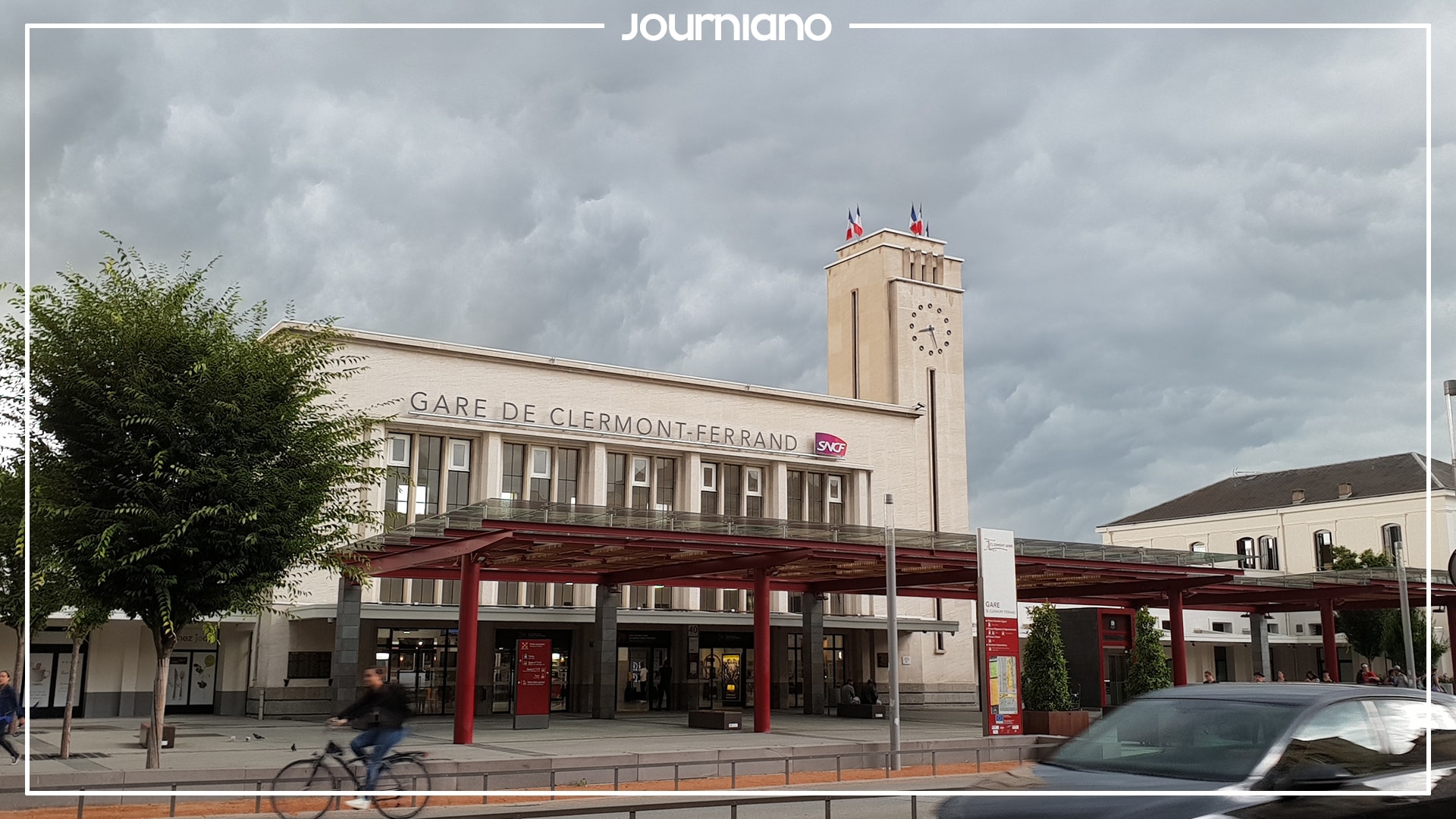 Clermont-Ferrand is well connected by highways. Thus, going by car is being recommended for exploring the rural areas in Auvergne.
Closing words
Since Clermont-Ferrand is Auvergne's biggest gateway, it's the ideal kick-off to get to know the region. From culture, culinary, architecture to history and nature, it offers you everything what a city has to offer in France. Furthermore, many other attractions and cities in Auvergne are good to reach from there.

In addition to the shown stuff, there is much more to explore. Moreover, as the city name suggests, Clermont-Ferrand is a merger between two cities. This means, that there is even a second historical centre – "Le vieux Montferrand". Due to the fact, that I haven't visited it on my own (didn't know it back then), you can find it here.
What to expect in the next Auvergne issue?
The next issue will cover the second reason for visiting Auvergne, which recently granted UNESCO world heritage status – the origin of the volcanic stone, "La Chaîne des Puys".