Miradouro da Vitória is easily one overlooked viewpoint in Porto. Thanks to its rustic setting, it feels like a place not yet touched by the tourist boom. Get to know more about why this miradouro should be added to your to-do list, when in Porto.
What to expect
1. About Vitória District in Porto
The Vitória district is part of Porto's historic centre. Since 1996, it is classified as World Heritage by UNESCO. Nonetheless, this particular historic area can easily be overlooked, when you're exploring Porto on your own. Located between the highly frequented corridors of the historic centre, Vitória still has a few untouched spots, compared to the rest of the city. Thanks to the boom in visitors, pretty much all of Porto experiences facelifts. However, one of Vitória's highlights to experience is pretty much as rustic as it gets – a certain viewpoint.
2. Approaching the Viewpoint, facing the Nossa Senhora da Vitória Church
Fortunately, there is nice foreplay before the main course, in case you approach the viewpoint from Rua de São Miguel. Prepare for a majestic street scene with classy and old Portuguese house rows, framing a delightful-looking church. Igreja da Nossa Senhora da Vitória is your point of orientation to proceed further to the promised highlight of Vitória. By turning right, after reaching the church, you see a fence with an entrance to the miradouro next to a pretty rustic and abandoned building.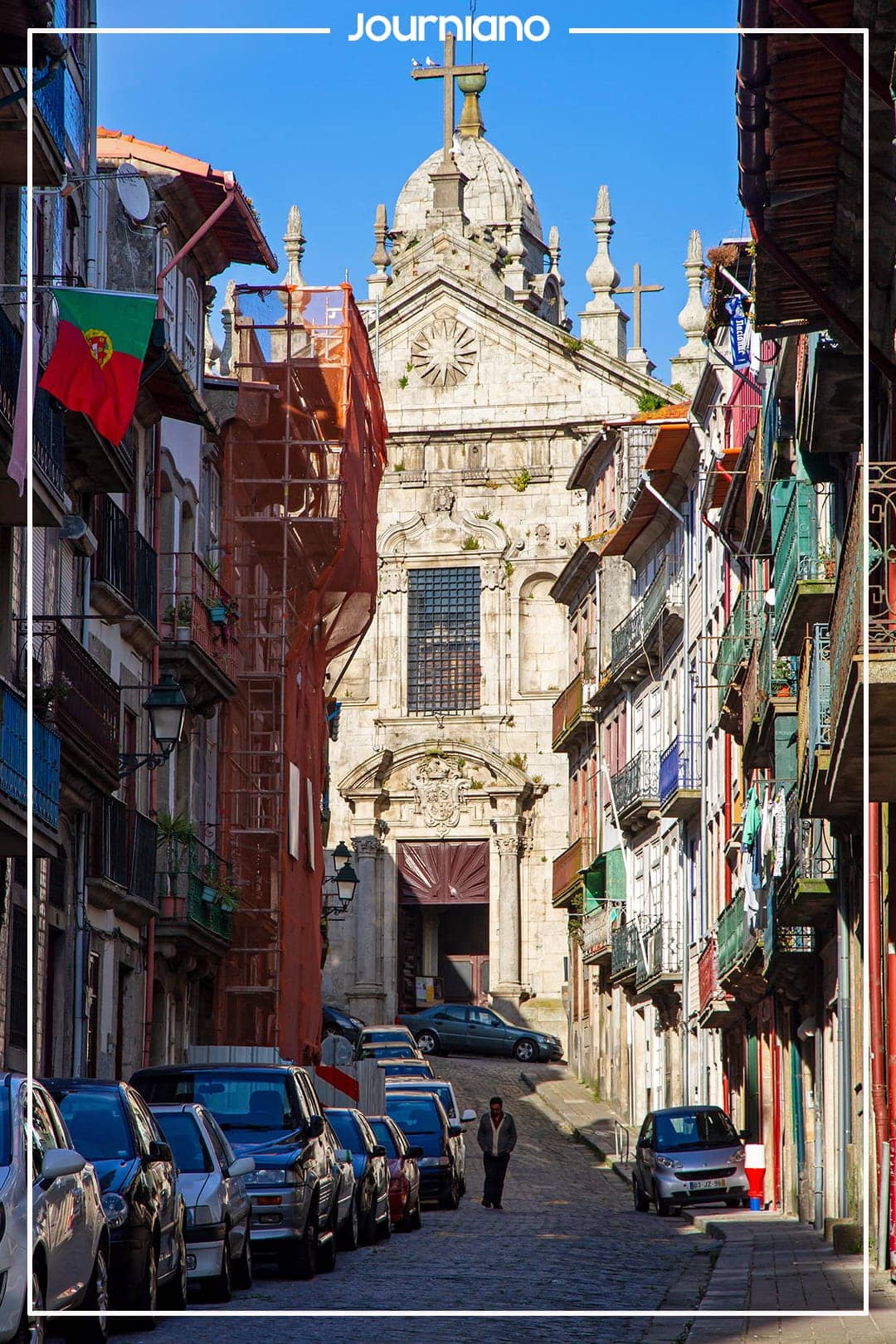 3. Miradouro da Vitória
If this offered panoramic view doesn't kick you off the hook, what will then?

Miradouro da Vitória offers a spectacular perspective from Sé do Porto along Rio Douro to Ribeira and Cais de Gaia. Unsurprisingly, the triangle-shaped observation platform itself is as rustic as the mentioned abandoned building. So what does that mean? Well, the soil is sandy and there's one tree standing in the square's centre. Although it's not shining like most of the preserved areas in Porto, it shines with authenticity. It feels like one of those forbidden places. On top of that, you still find a bunch of young locals hanging out here.
3.1 Panoramic View of the Historic Centre of Porto
Focussing back on the gorgeous views you get here, most of the old town's gems can be seen from a different angle. From Ponte Luis I, to the classic orange roofs and the city's cathedral Sé, you can frame them all in one picture. Funnily, you can spot other famous miradouros from here as well, like those at Serra do Pilar in Vila Nova de Gaia and at Sé do Porto.
3.2 Sneakpeak of the Douro River and Full Glance on Cais de Gaia
In addition to the classic sights of Porto, one star can't be lacking. Fortunately, River Douro is also visible stretching from Ponte Luis I along port wine cellars of Cais de Gaia. Plus, the hilly topography of Vila Nova de Gaia makes the view as picturesque as it gets. As soon as you admire these perspectives on your own someday, you can play a game – especially when you're traveling with some mates. Who can count more port wine brands?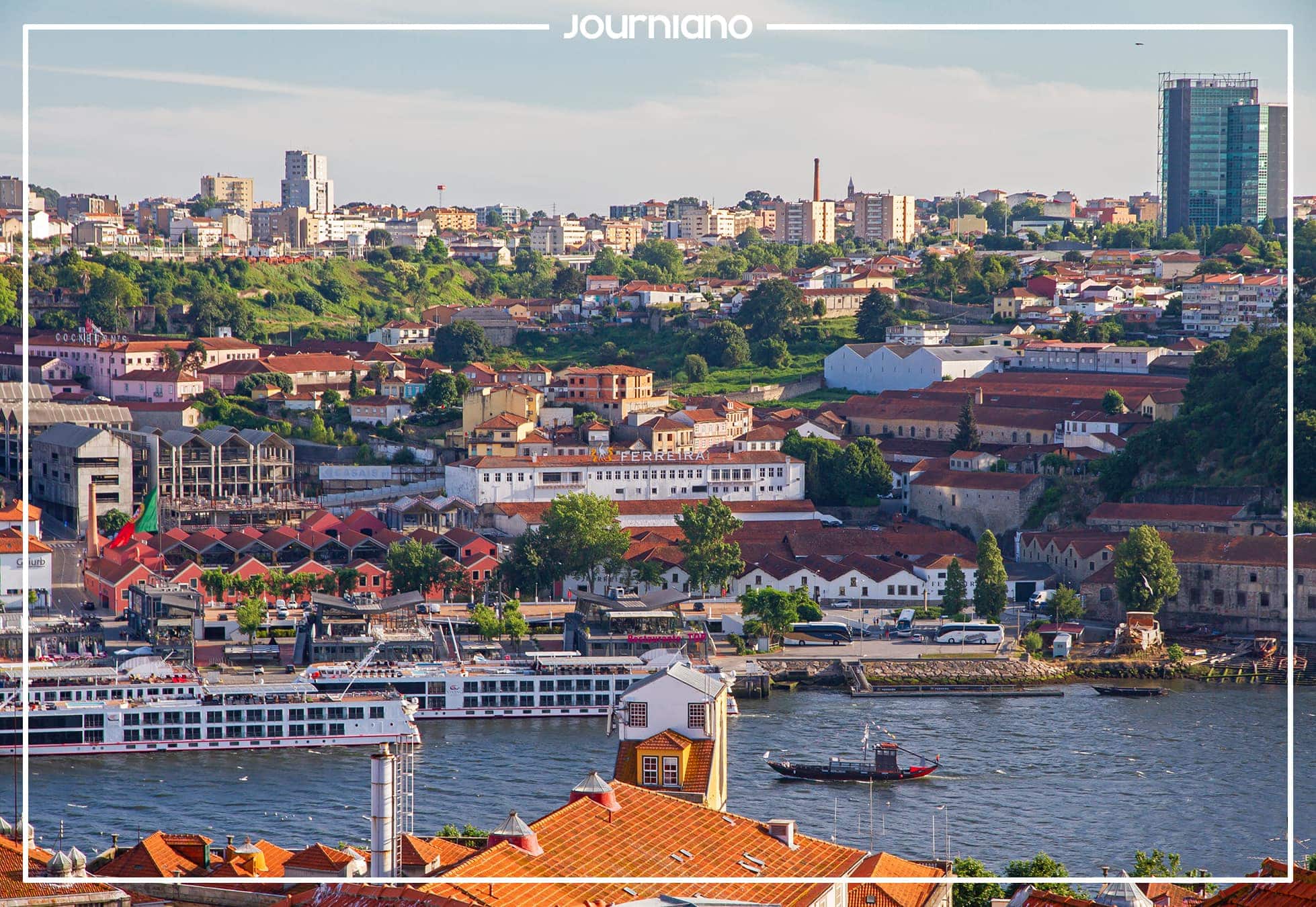 4. Strolling through the Alleys of Vitória
Thankfully, Vitória has much more to offer. Especially its offer for great restaurants increased year per year. To reach them, you may first stroll through the gorgeous alleys of Vitória. Please keep in mind to turn your view back to the points where you're coming from – you won't regret it.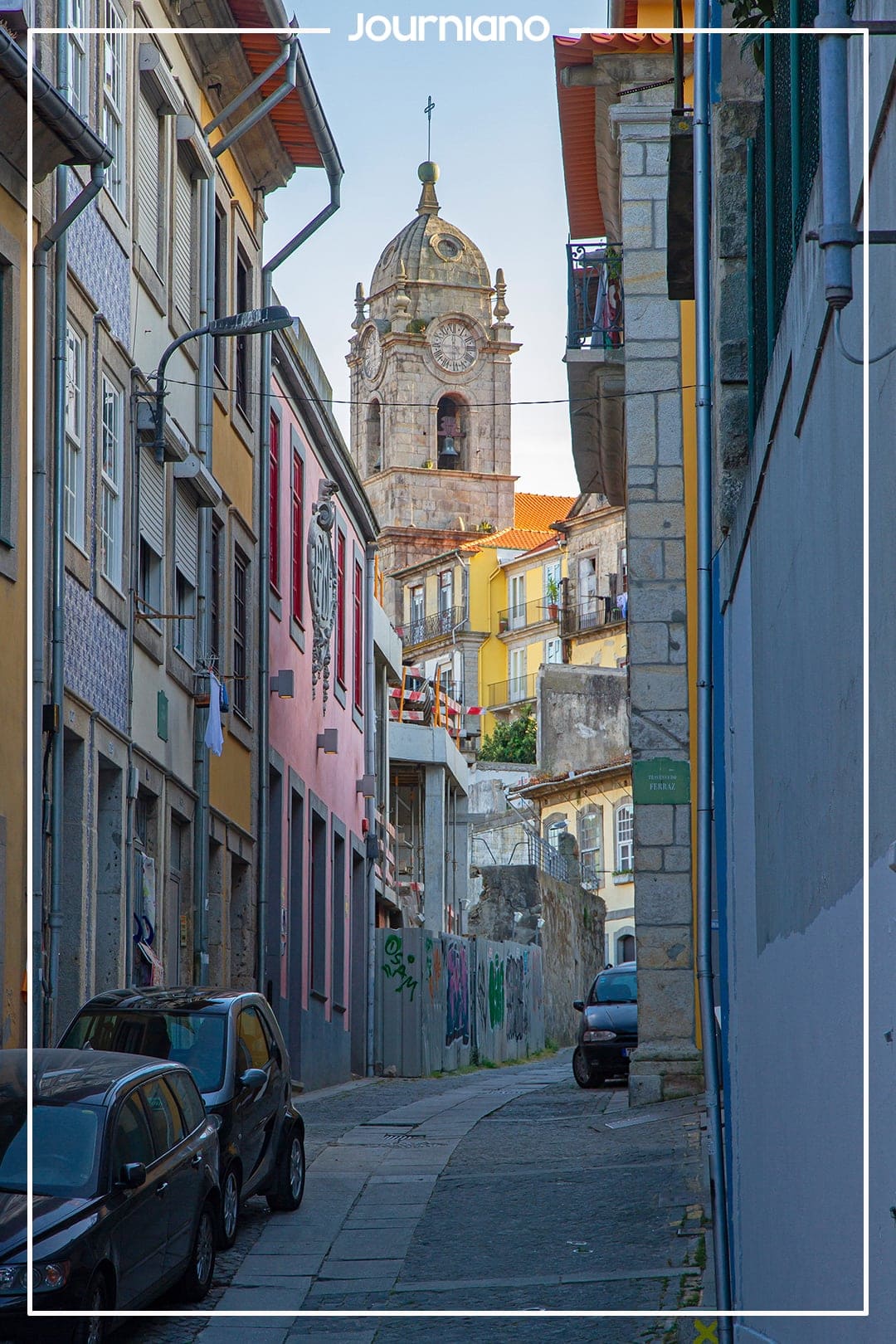 5. When to visit Miradouro da Vitória
Luckily, Miradouro da Vitória is breathtaking year-round. Bear in mind that the observation point belongs to private property. Thus, it might be closed sometimes. Nevertheless, don't worry because a sign indicates that visitors are welcomed.
6. How to get there
Thanks to its proximity to some major hotspots in the city, I highly recommend reaching the miradouro on foot. From Jardim da Cordoaria, next to Clérigos and the university, it's only a 300 metres walk down to Vitória. Either way, don't hesitate to navigate your best approach possible with the embedded map below.
7. Conclusion
Although Porto offers dozens of great viewpoints, Miradouro da Vitória stands out with its own "lost-places" charm and top-notch view of the old town and Cais de Gaia. On top of that, it perfectly lures you into the lovely Vitória district with its marvellous street scenes and tight alleyways.