Cascata do Arado counts as one of the most spectacular cascades in Portugal. Situated in the Gerês Nationalpark, its height and structure are unmatched. Don't hesitate and dive in deeper for further insights about this must-see waterfall in North Portugal.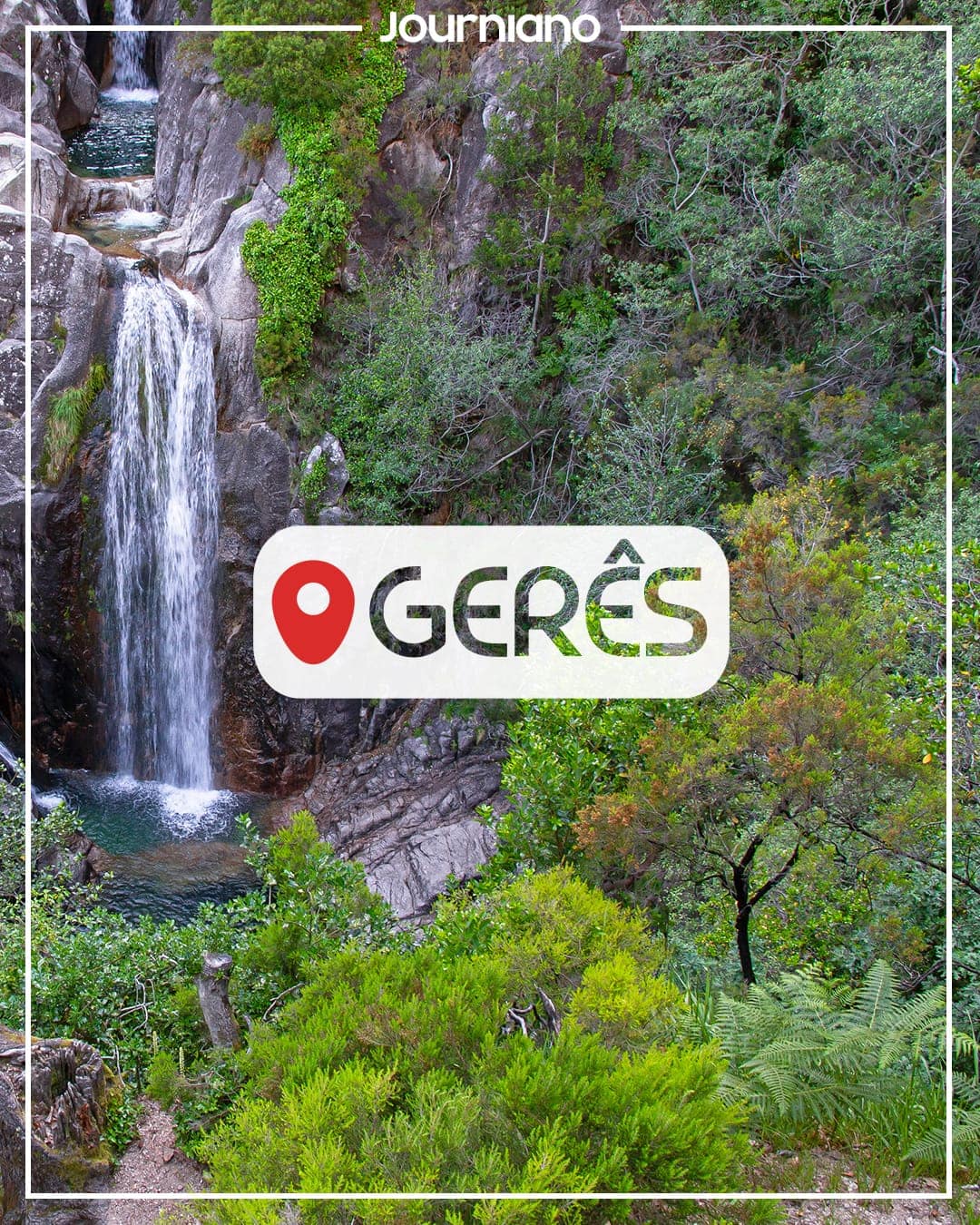 What to expect
1. About Cascata do Arado
Located in the sole national park of Portugal, Cascata do Arado is one of many waterfalls in Gerês. However, due to its height and structure, it stands out from the others. Astonishingly, the name Arado comes from the river's name, where the cascade originates from. While the water drop is the star, its natural surrounding will add tremendously to the journey.
2. On the Way to the Waterfall – A natural Stroll
Thankfully, Cascata do Arado belongs to the easier accessible attractions in Gerês. As there is no parking at the closest point, you have to stop your car at least 500 metres away from the access point. Surprisingly, the approach alone is wonderful. Moreover, pay close attention to the water dispenser along the way. Take an empty bottle and refill it with the freshwater coming straight from Gerês' water source.
2.1 Miradouro das Rocas – A Look from the Distance
After the journey is before the journey. Well, when admiring the environment closely, you might notice a small rocky mountain with a woody stairway reaching its peak. There, an observation deck awaits you. Thus, Miradouro das Rocas can be a great kick-off before the waterfall or afterwards.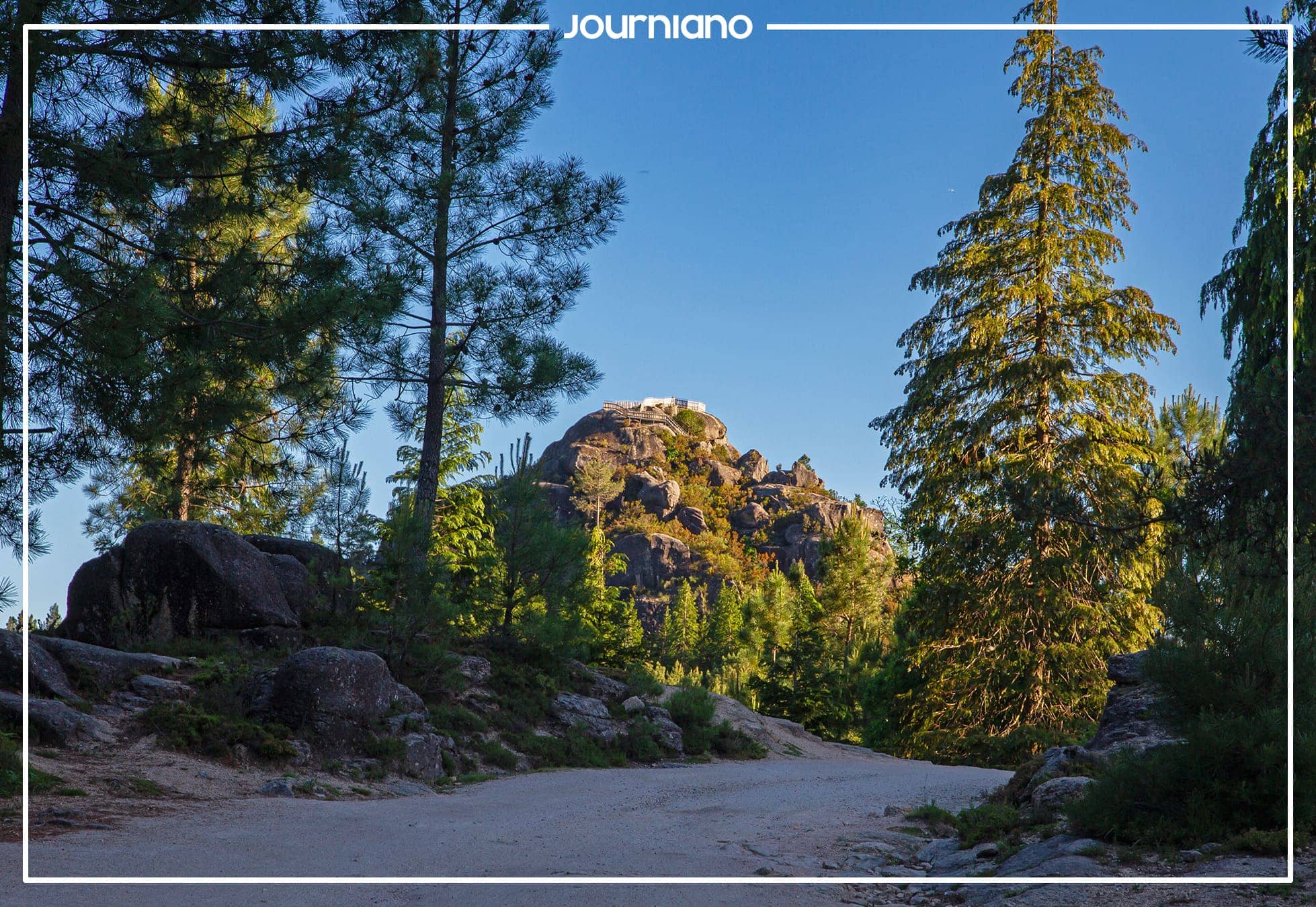 2.2 Getting Closer to River Arado
While proceeding on your path, you get closer to River Arado and its gorgeous natural surrounding. Here, the cascade's eponym is indeed after the water drops. In case you already need a refresher, the river welcomes you.
2.3 Canadian Vibes from the old Bridge crossing Arado River
Before it's getting uphill, take a closer look from the old stone bridge crossing the Arado river. Amazingly, the visible scenery might give you straight Canadian vibes in your veins. Seeing that amount of beautiful fir trees and rocky formations made me feel this instantly.
2.4 Another spectacular View of the Old Bridge while going uphill
To get an amazing view of Cascata do Arado, you need to go uphill via a stony stairway. Amazingly, you get yet again a spectacular view of the Arado river as well as the old bridge on the way.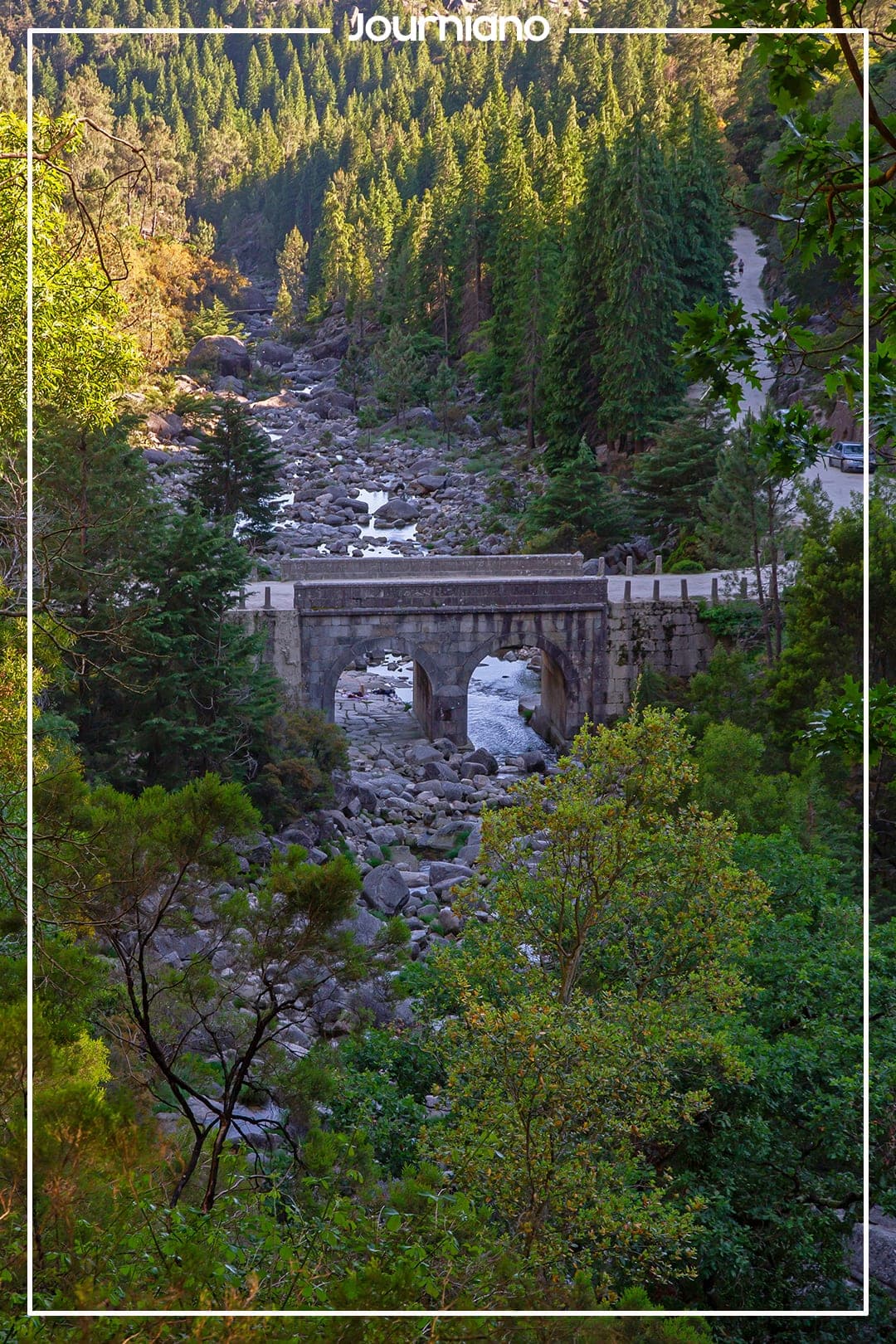 3. Cascata do Arado – The grandiose Waterfall in Gerês
Finally, you arrived at the observation point. From here, you get a breathtaking view of the grandiose waterfall in Gerês – Cascata do Arado.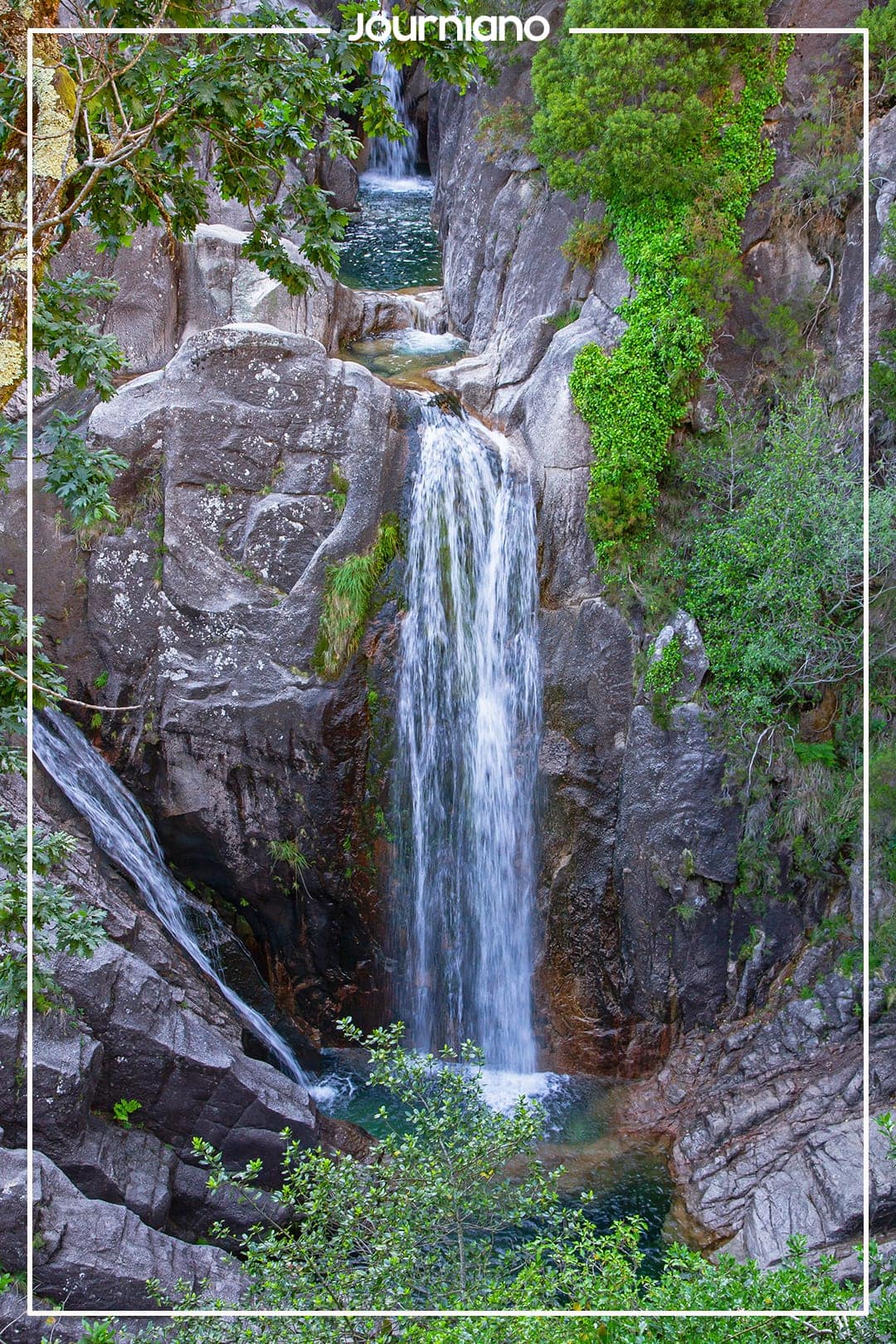 3.1 Multiple Cascades framed by green Nature
As amazing as some waterfalls are, Cascata do Arado takes a while to digest. Gorgeously, mother nature frames this spectale in a way that you wouldn't imagine in Portugal. Somehow, it got tropical vibes which you mostly associate with South East Asia. Moreover, Cascata do Arado's structure is jaw-dropping.
Surprisingly, it consists of three cascades in total. However, the last and biggest one gets split in two. Actually, you could say that there are four waterfalls. Still, there are three levels. Each of them forms an emerald lagoon.
3.2 The full Scale of the majestic Arado Cascade
Yes, it is amazing how the biggest cascade drops 15 metres down. Nonetheless, when you realise the full scale of this majestic sight, you get into standby mode. Take as much time as possible, and enjoy this masterpiece of artwork made by mother nature.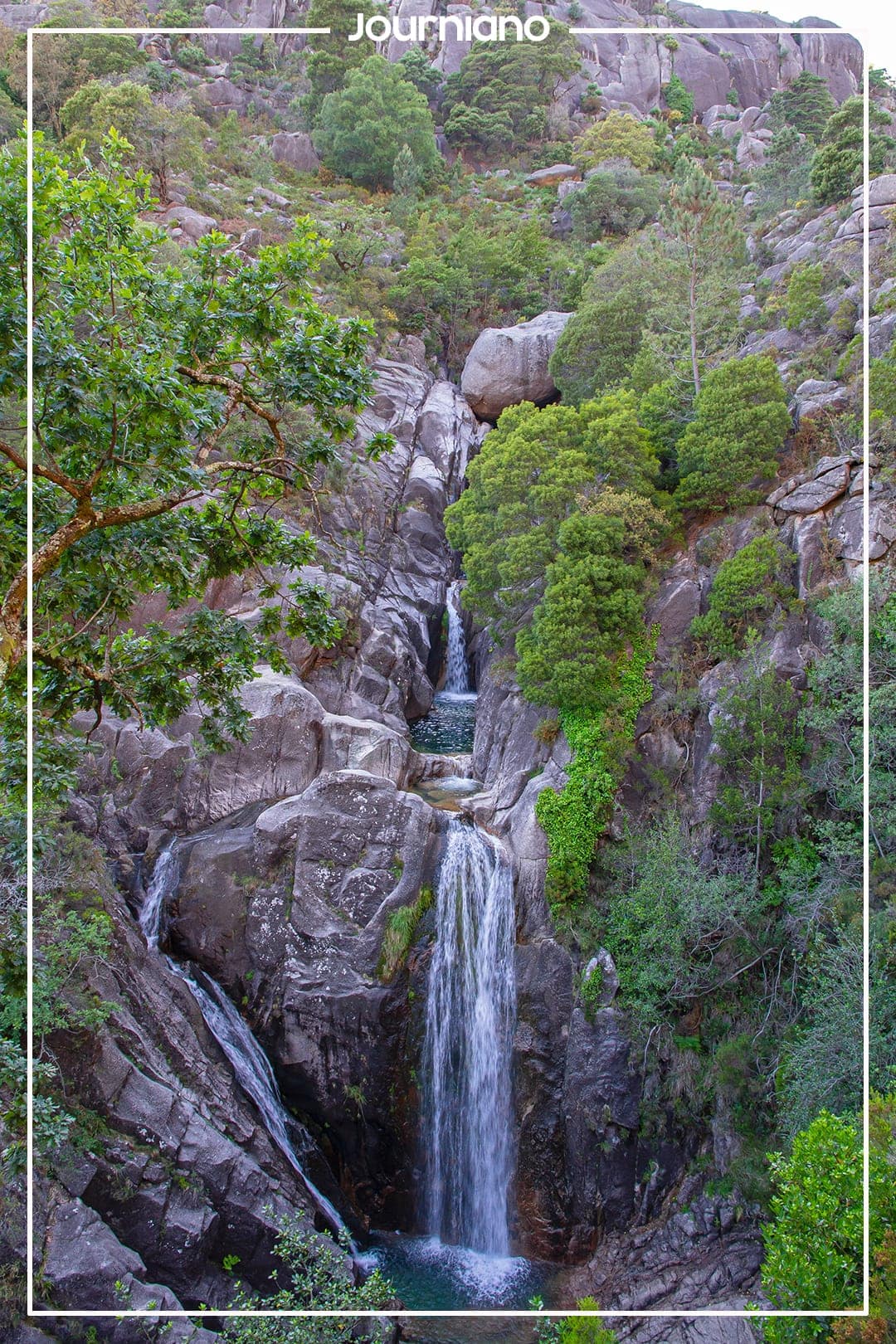 4. On the Trail of the Waterfall's Source
Fortunately, the Arado journey doesn't have to end. If you like it a bit more adventurous and wild, you proceed uphill. On the trail of the waterfall's source, you encounter a stupendous landscape.
4.1 Gorgeous Arado Valley seen from the Waterfall's Peak
Reaching higher points means one thing in Gerês – getting additional marvellous views. Thus, you experience a whole new panorama of the Arado valley from Cascata do Arado's peak.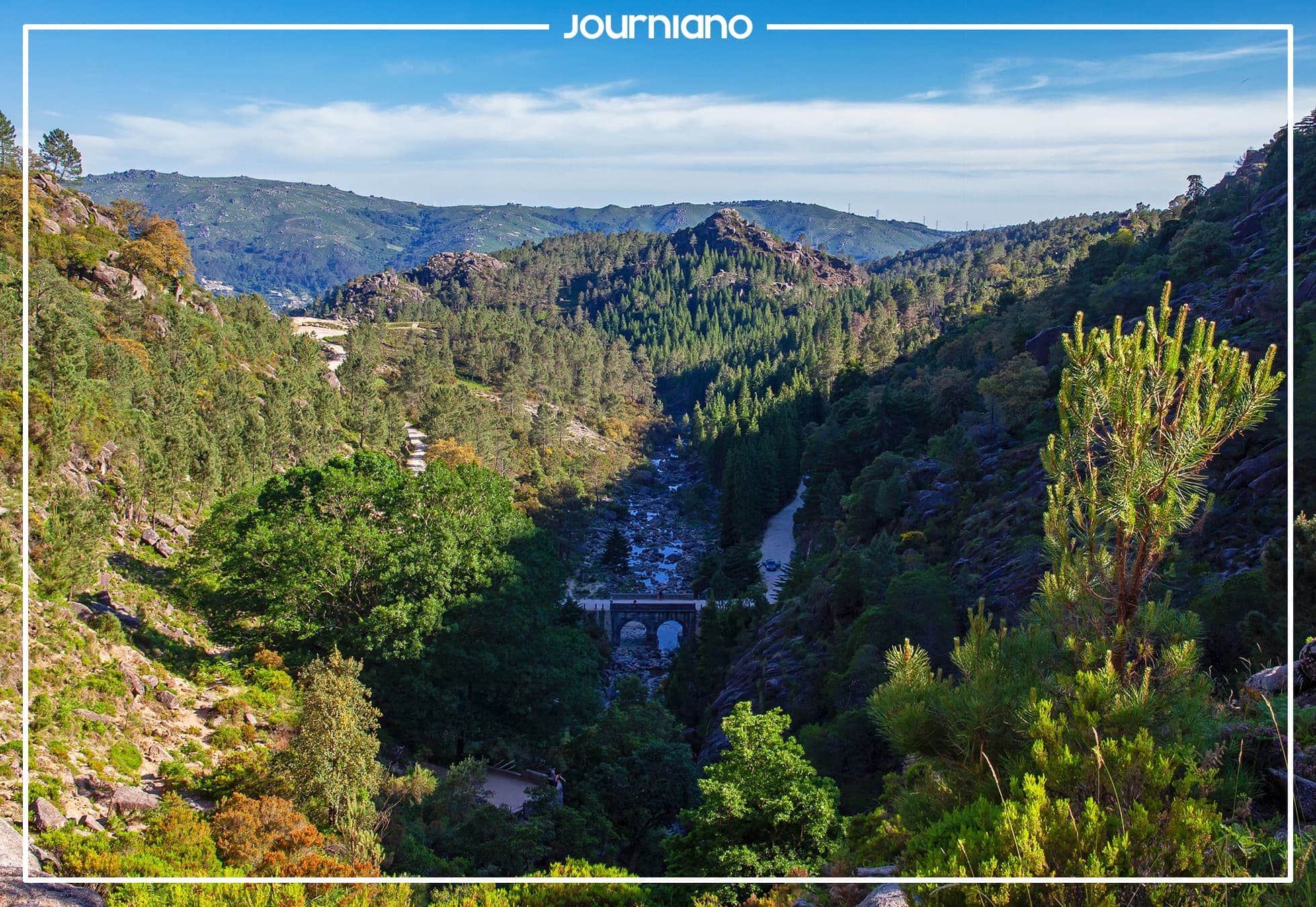 4.2 The Arado River before dropping down
As said before, here you can witness the Arado river moments before dropping down and becoming a cascade. Astonishingly, the low amount of water flowing through the riverbed doesn't imply such an amazing waterfall in the first place. Due to natural damming, the cascades get their actual size.
4.3 Continue? Expanding the Journey along River Arado
From here, your journey can continue. Normally, you'd be alone on this trail. Hiking along river Arado or taking unknown paths, there are various possibilities you can choose. Bear in mind that a wide range of animals lives in this national park – wolves included. Alternatively, you can go back and take a fresh bath in the lower lagoon of Cascata do Arado.
5. When to visit Cascata do Arado
In case you seek the whole package, Cascata do Arado should be visited from May until June or September until October. During these months, you can both swim in the fresh waters and experience a real cascade. Mostly, the waterfall is underwhelming during the dryer months of July and August. All the footage you've seen has been taken by me during June. Furthermore, this spot gets much more packed during to holidays.
Otherwise, the colder months offer much more water dropping down due to heavy rainfalls. If this is what you're looking for, try to avoid the warmer months.
6. How to get there
Be aware that you need a vehicle to reach Cascata do Arado. After parking a few hundred metres away, you have the choice to hike uphill to the observation platform or take the adventurous path to the lower lagoon. Either way, the old bridge crossing the Arado river is your checkpoint. Please don't hesitate to navigate with the embedded map below.
7. Conclusion
All in all, Cascata do Arado is a majestic natural spectacle which you shouldn't miss when touring through North Portugal. Thanks to its size and structure, it stands out tremendously from the other waterfalls in Gerês National Park. Rounding up the journey, the overall landscape surrounding Arado makes your visit unforgettable.