Madrid Malasaña is one of the city's alternative and authentic districts packed with bars, cafés etc. Its proximity to the city core makes it convenient for everyone to stroll through experience a calmer but still impressive part of Madrid.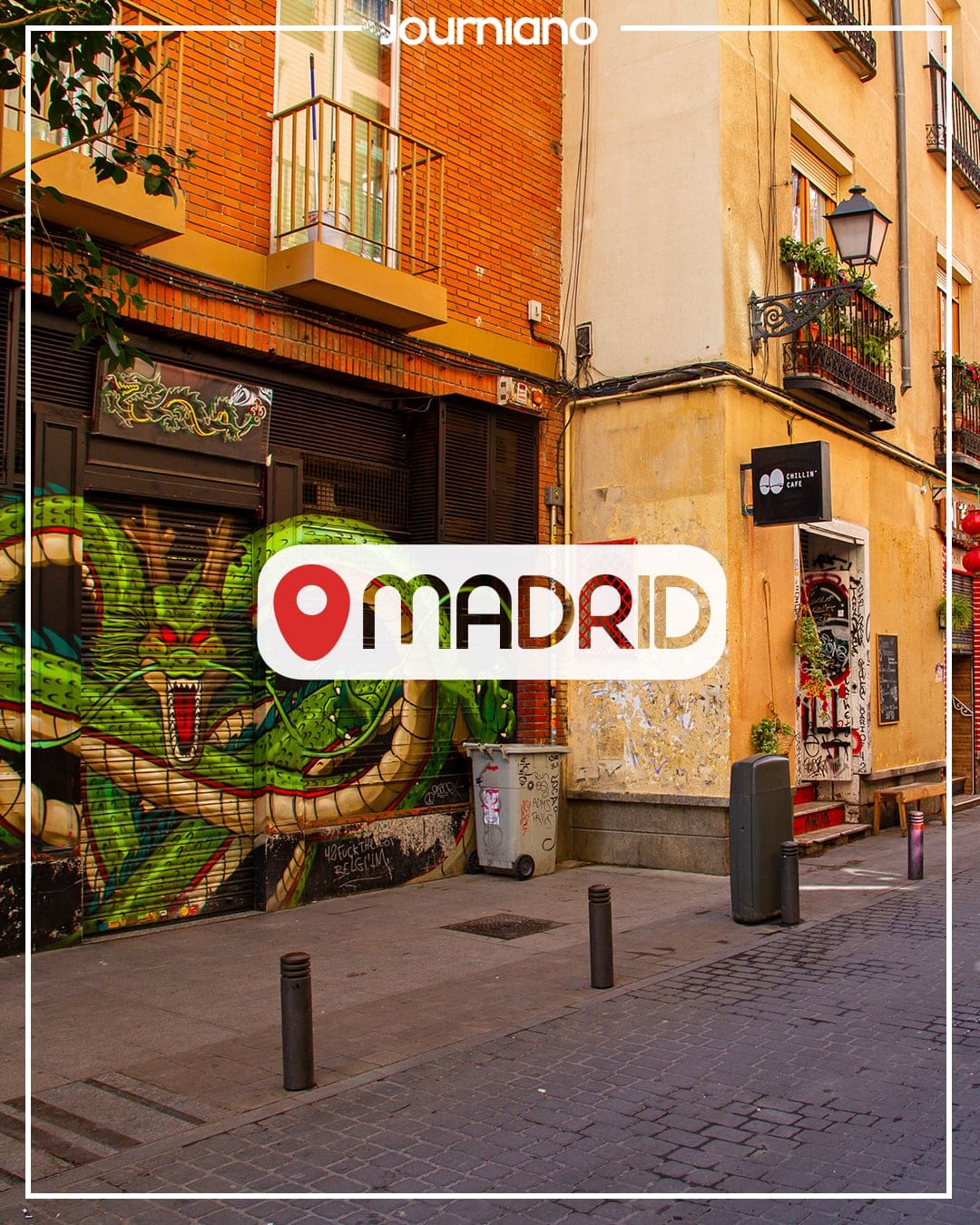 What to expect
1. About Madrid Malasaña
Madrid, Spain's capital city, offers diverse alternative quarters and districts among the classic must-sees. One of these is Malasaña. While it is not officially an administrative district, because being part of the "Universidad" ward, it's too big for just being a quarter. Hence, it even got proper borders somehow.
Malasana stretches itself from Gran Vía in the south to Calle de Carranza in the north. From the west, starting at Calle de San Bernardo, it ends eastbound at Calle de Fuencarral.
So, what makes Madrid Malasaña that special?
To keep the preview short: colourful buildings from the 19th and early 20th century with lovely French balconies, street art at many corners and multi-used urban spaces. Most important, being very close to the university of Madrid makes Malasaña a student district. Thus, a lot alternative and new concepts can be especially found in bars, restaurants, cafés and stores.
Hopefully, your interest raised to dive deeper into Madrid Malasaña.
2. Kicking-off from Noviciado – My very first impression of Madrid
Right at Madrid Malasaña's western edge lies the metro station Noviciado. Coincidentally, my first contact with Madrid City was exactly when exiting Noviciado Station. It felt pretty urban and Southern European at the same time.
While walking southbound along Calle de San Bernardo towards Gran Vía, I witnessed some interesting street views on both sides. While on the right side you get a feel of how massive Madrid can get, the left side embodies an alternative and artistic touch. Why this is?
3. Entering Madrid Malasaña with its Street Art along beautiful facades
Madrid Malasaña is blessed with colourful house rows and offers a great density of street art. When entering the alternative district via "Calle de la Estrella" for instance, you get welcomed by all these mentioned highlights.
Funnily enough, the street also gets a pretty elevation, giving an extra special vibe to the scene.
Furthermore, you discover unique stores, bars, restaurants and cafés all over Malasaña. One of the great cafés is located right on "Calle de la Estrella" as well.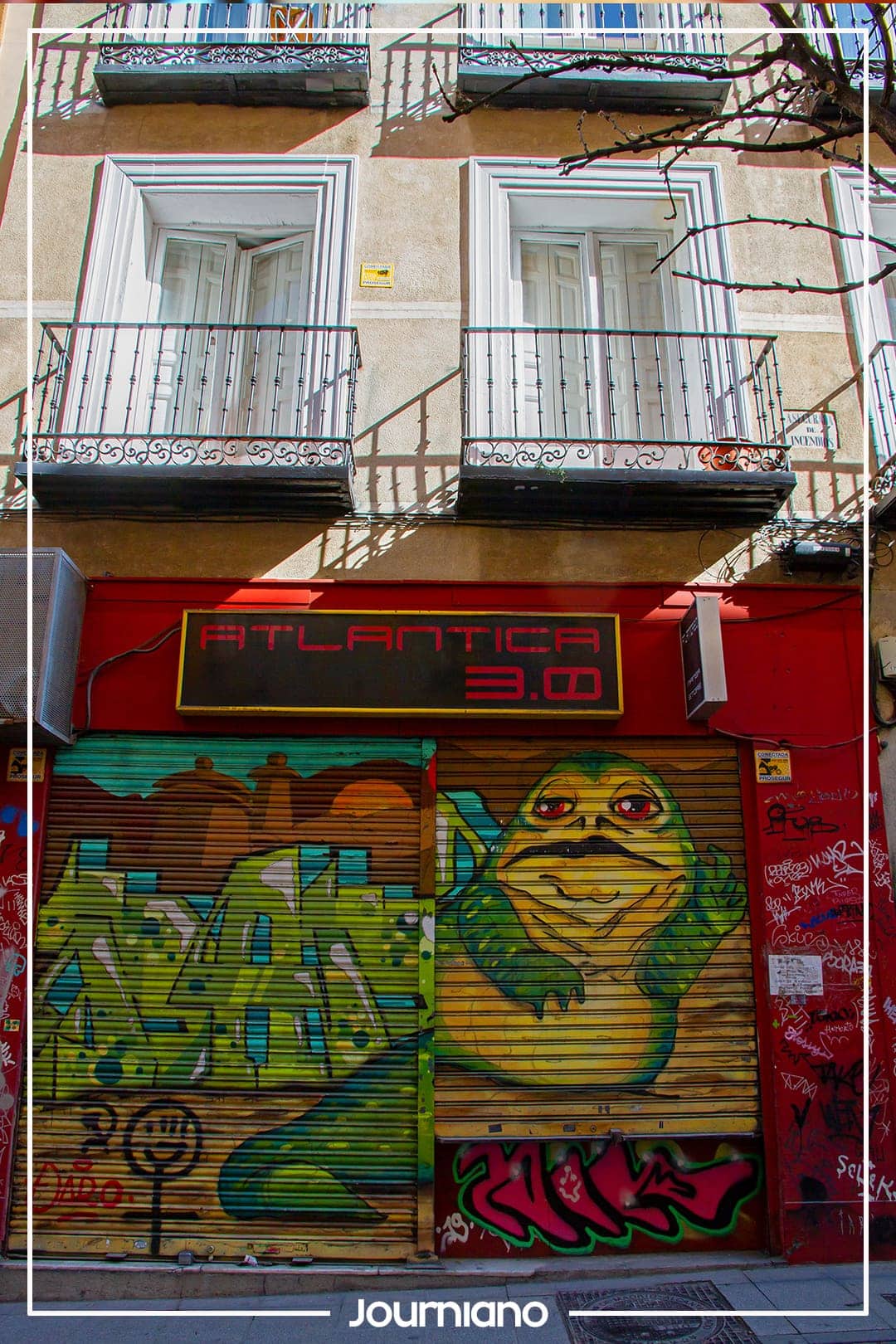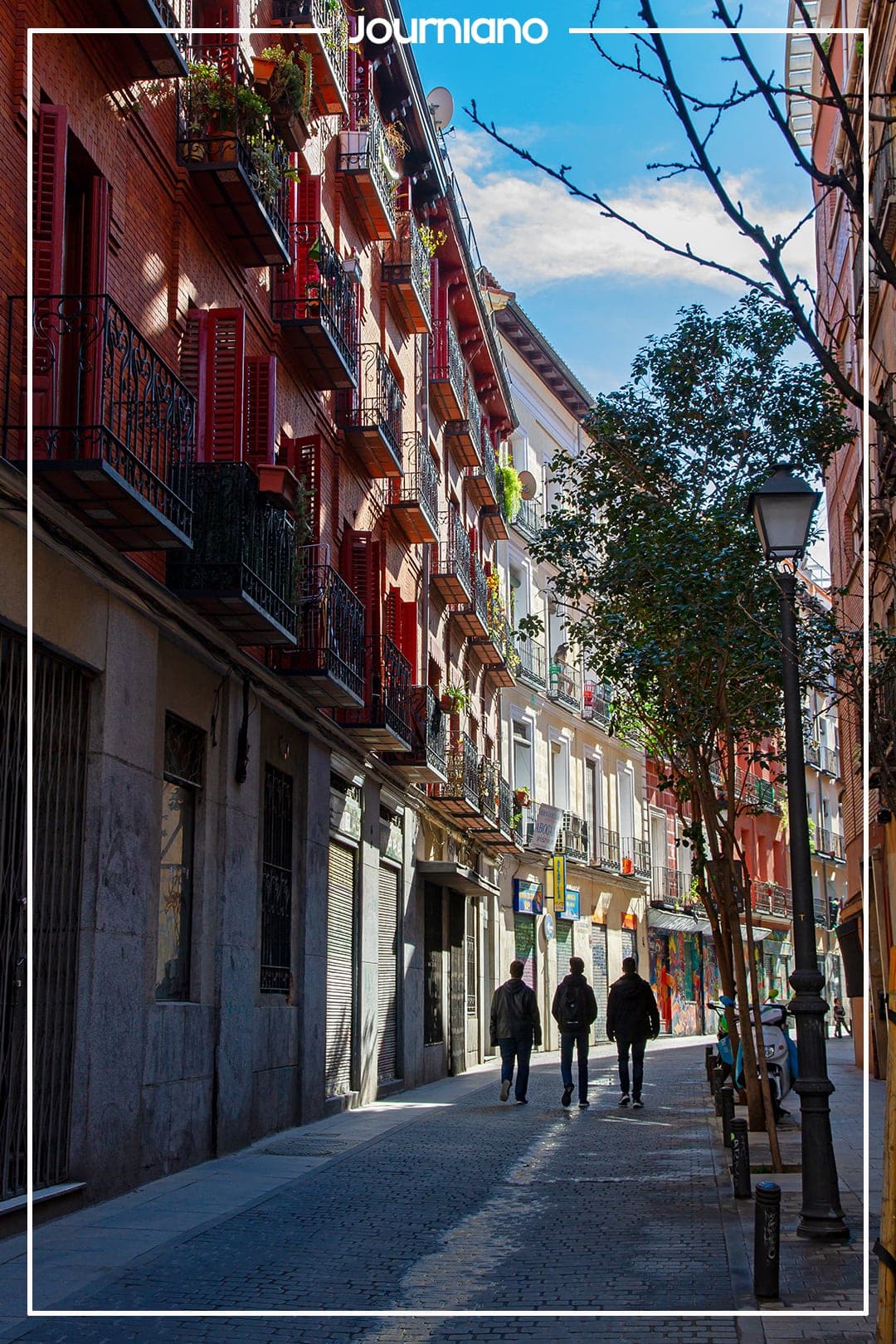 4. Alternative Café and a surprising Mural in Madrid Malasaña
I can't remember when I was that pumped to enter a Café that much like Chilling Cafe in Madrid Malasaña. Not only was I hungry and needed my morning coffee, but the whole decoration around the entrance screamed awesomeness. It literally told me to go inside.
However, something else distracted me right after noticing something familiar to my left side. A huge mural illustrating a dragon from a beloved animated series: the one and only Shen Long from Dragon Ball. Believe me, the kid inside me came up quickly for a round of excitement. The view of the whole street scene with all the mentioned elements is pure perfection.
After that, my stomach told me to finally enter Chilling Cafe and take a culinary journey, which you can check in my dedicated article here.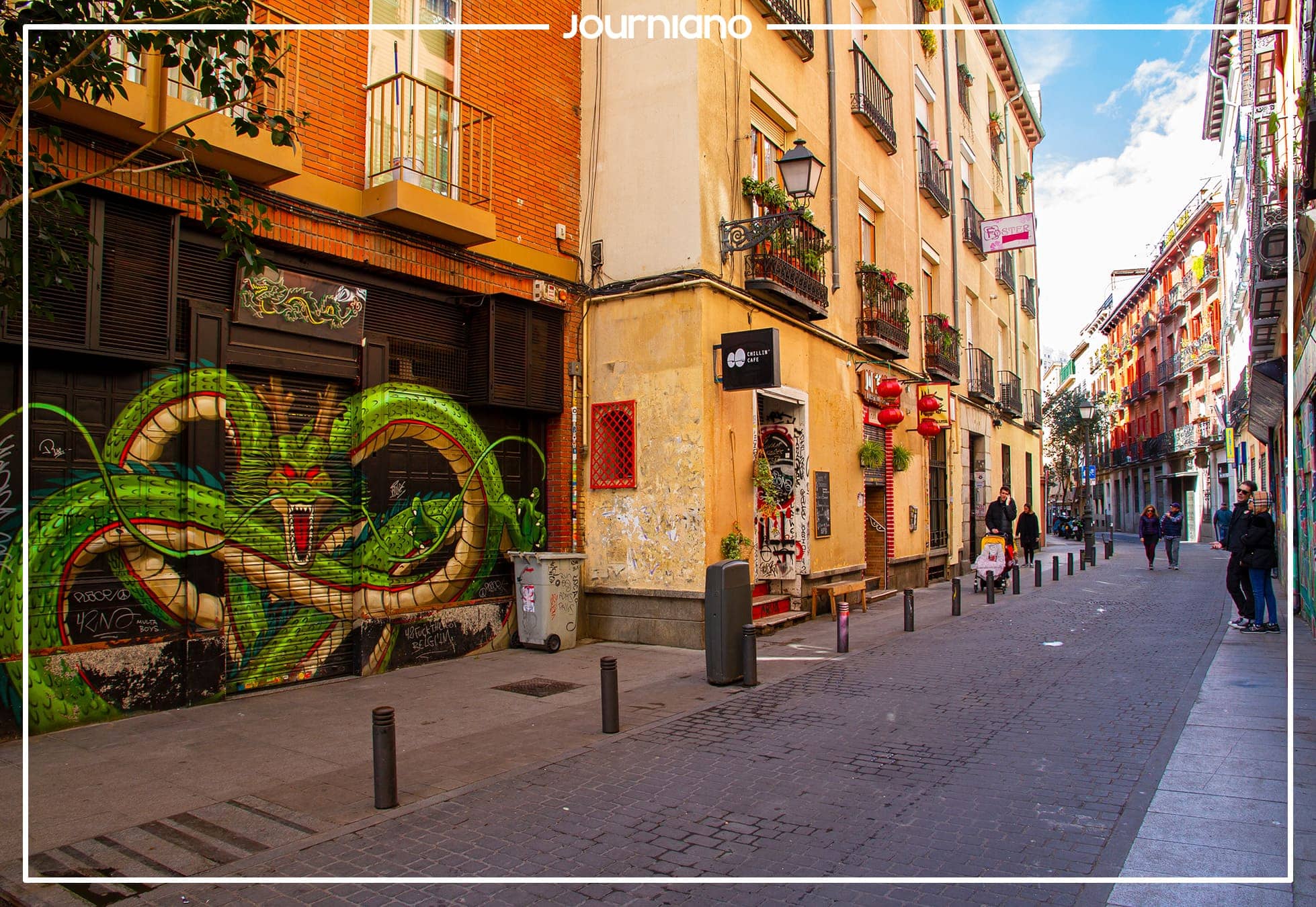 5. Plazas and Urban Spaces in Madrid Malasaña
Besides having colourful and nice street views, Malasaña also got a bunch of plazas and urban spaces. The most popular among them might be "Plaza de los Mayos" in the district's north, where I haven't passed by personally, unfortunately.
Nevertheless, there is another urban space right at the ending of Calle de la Estrella. "La Plaza de la Luna" is a mixed-used square. There you find a playground, an open market, water plays and more.
Especially the surrounding is really neat. Next to the usual facade designs in Madrid Malasaña, other types of buildings with a modern look or a church complete the picture. In addition to that, you get glimpses of Gran Via's huge buildings like the "Palácio Telefonica" with its striking clock from the plaza.
6. Reaching until Madrid's overwhelming Gran Vía
As I already told you, the Gran Vía marks the southern edge of Madrid Malasaña. It's literally insane when still standing in this calm and unique "barrio" while looking towards the hectic rush of Gran Vía. Due to this fact, it feels like being in-between two different worlds. The contrast is literally amazing.
7. When to go
Madrid Malasaña doesn't depend on seasons to be enjoyed. However, to get the full experience, you need open bars, restaurants, stores etc. With the ongoing situation, you might risk encountering a lot of them closed.
8. How to get there
In case you want to start similar to my journey through Madrid Malasaña, you can get off the metro station "Noviciado" and walk to "Calle de la Estrella". You can, of course, also start the reversed way from Gran Vía.
Moreover, there are further possibilities available to start your journey through Malasaña. To start at the northern edge, approach the metro stations "Bilbao" or "San Bernardo". If you want to kick-off from the east, metro station "Tribunal" is your entrance to the "barrio alternativo".
For further navigation, please use the embedded map below.
9. Conclusion
Due to the fact that Malasaña starts at Gran Vía's central northern street side, its proximity to the city core is convenient for a change of vibe. There you experience a much calmer district full of colourful facades and murals. Plus, the amount of alternative and authentic possibilities for going out is literally amazing.
Personally, I was surprised that such a district can be located that close to the main and busy attractions in a capital as amazing as Madrid is. Next time, I'll definitely check the whole rest of Malasaña.