When in Manchester, Nibble NQ is one café you should put on your bucket list. Located in the alternative Northern Quarter, this tiny and lovely place lives the spirit of the area and takes it beyond. Dive deeper into Nibble NQ in this article and check out how you still benefit from them even during the pandemic.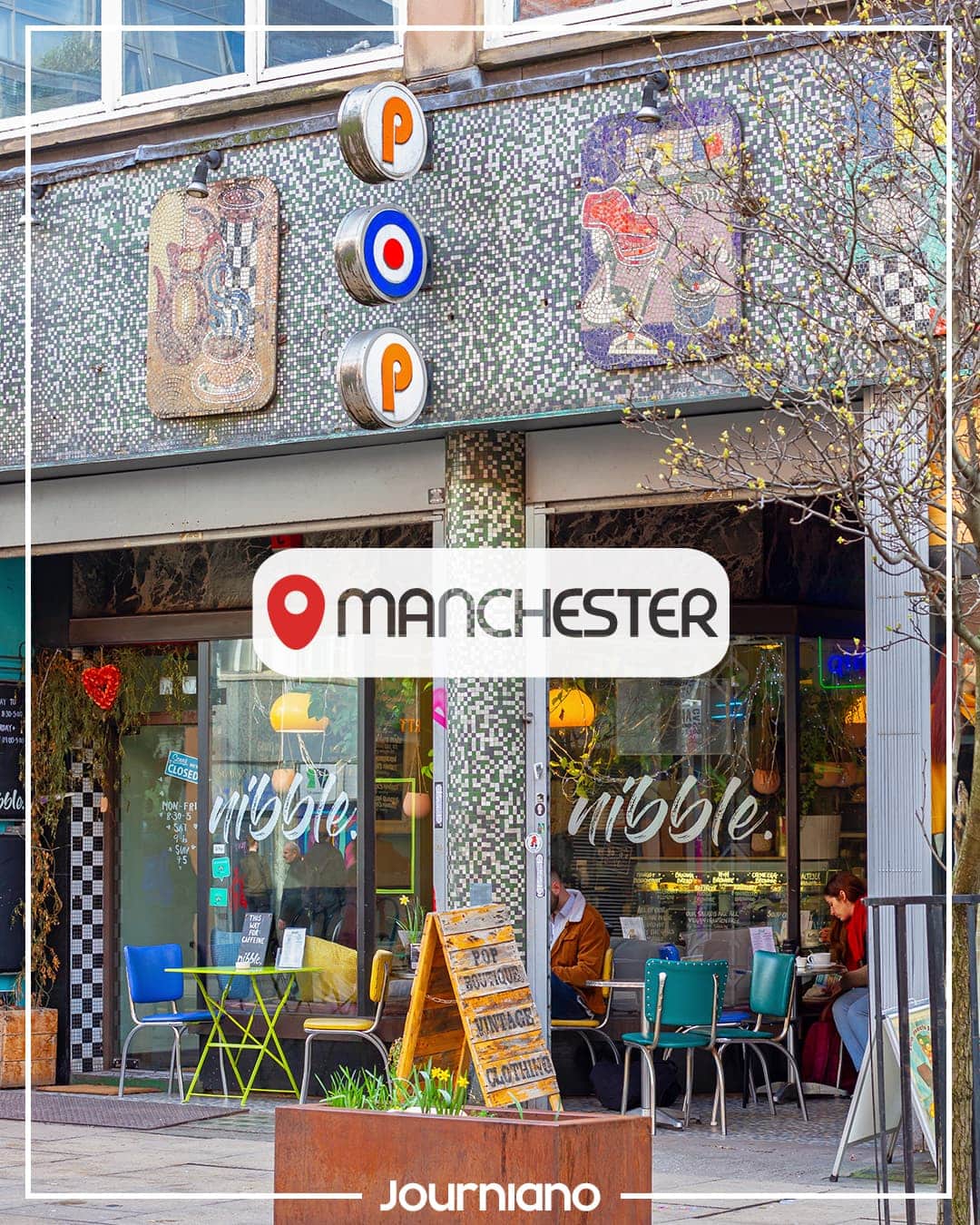 What to expect
About Manchester's Northern Quarter and Nibble NQ
Manchester's alternative Northern Quarter offers a great variety of unique concept stores. From second-hand shops, boutiques to fancy culinary places – you find them all here. Among the colourful diversity, visitors and inhabitants of Northern Quarter can only be inspired for exceptional ideas. Somehow this happened to Lauren in 2017.
Lauren opened an independent café almost four years ago in Northern Quarter – Nibble NQ. Since then, it's run by women, who spread a lot of love and manage that sh**ty pandemic quite like bosses.
As I travelled through Manchester with one mate, who already fell in love with this café before, the location for our lunch was set in stone. Once we arrived there and stood in front of its storefront, I was already sold to get in.
Nibble NQ's tiny and lovely interior
Nibble NQ already delivers when setting foot in their café. Its décor does everything for feeling great and welcomed.
Plants are literally everywhere – even right above the ceiling. In addition to that, a variety of hanging lamps harmonise greatly with their green buddies. Several motto-boards are also placed throughout the café. They definitely underline the ongoing vibes you get, when entering that tiny and lovely interior. One of these even says, "Always remember – You are loved".
Lovely.
So, what about their drinks and food philosophy?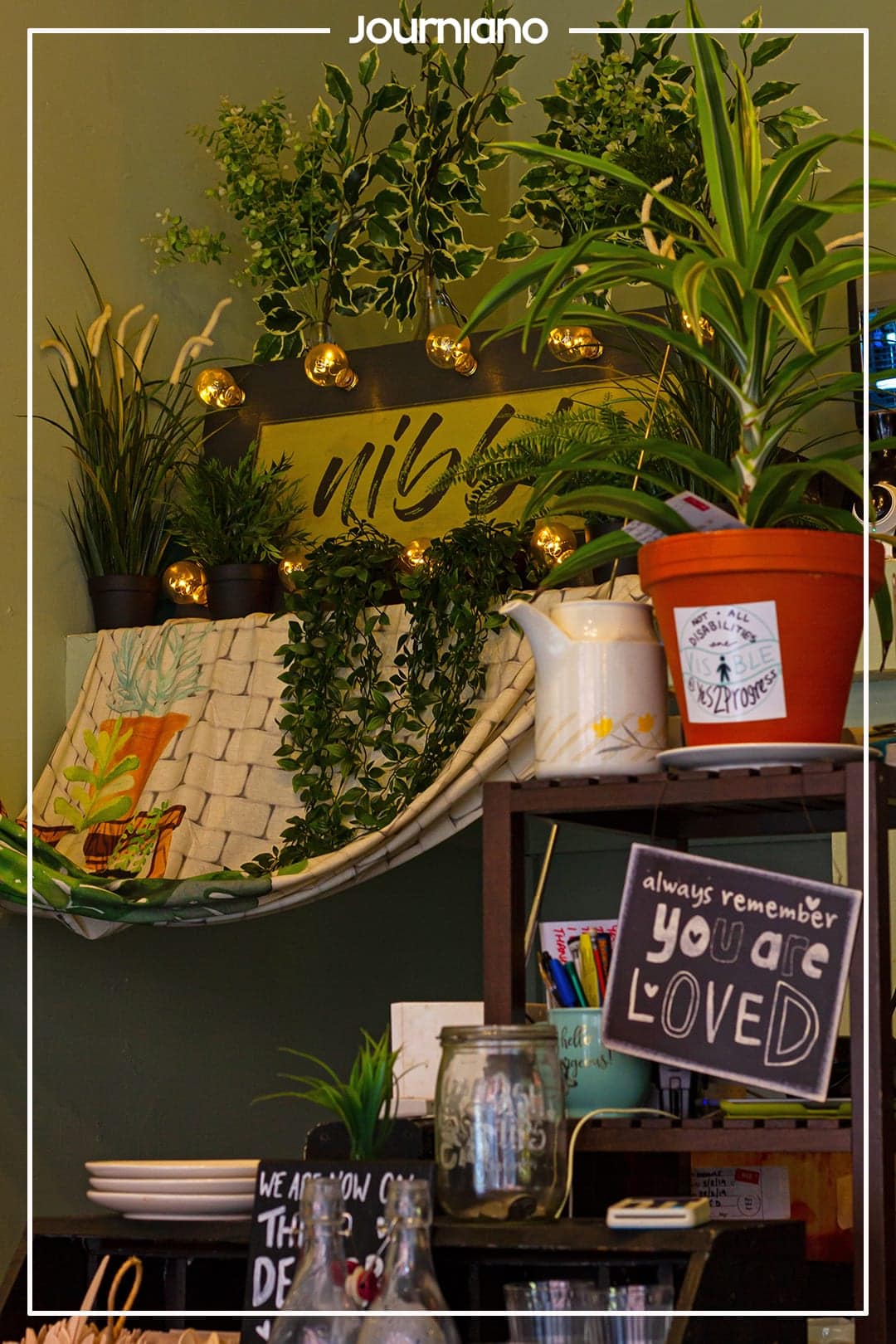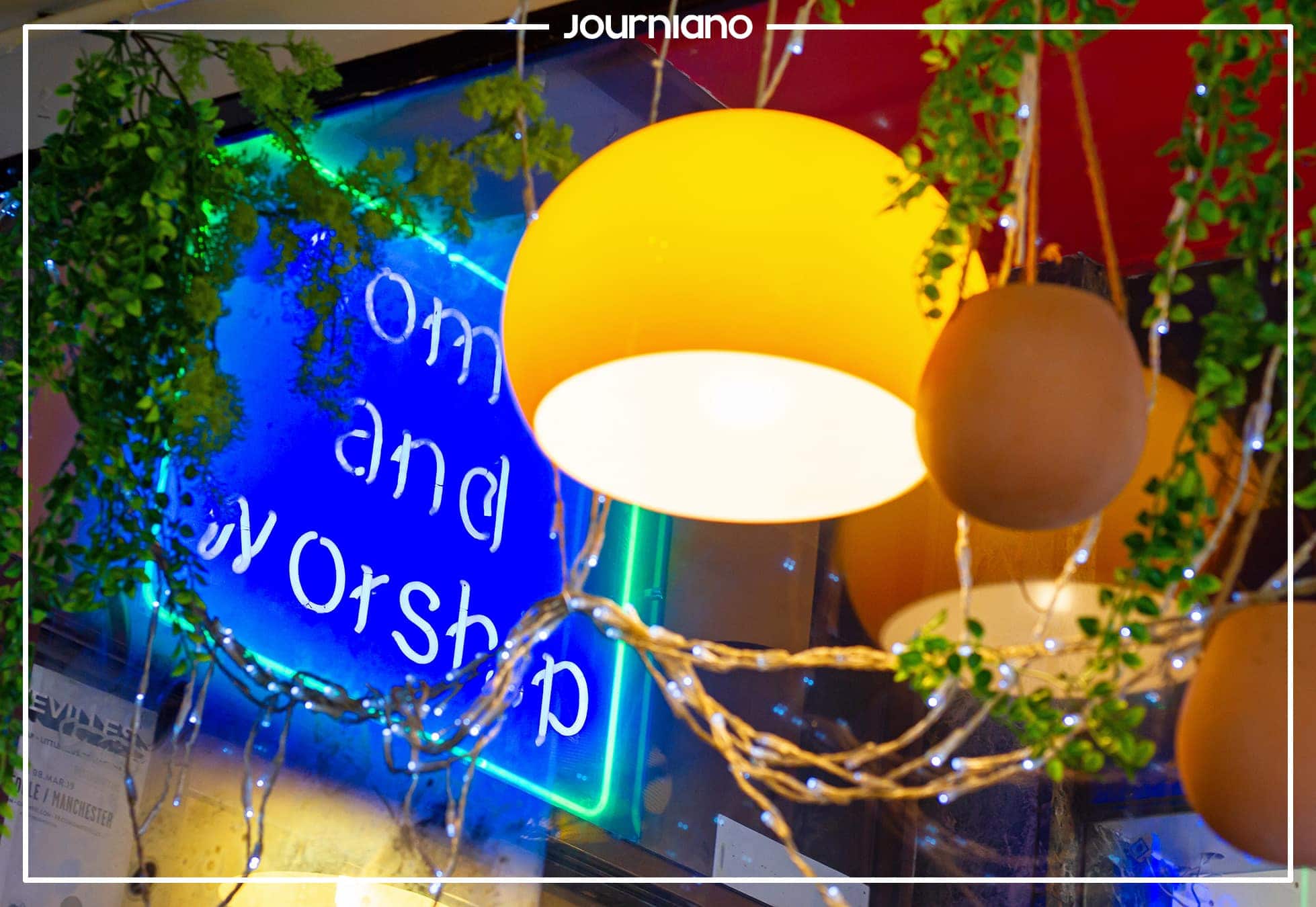 Drinks and Food at Nibble NQ
Whether you like it vegan, gluten free, both or classic, Nibble NQ will treat you greatly. From fresh handmade cakes, milk substitutions, salads or sandwiches, you can order them all.
So, what did my mate and I opted for during our visit at Nibble NQ?
To drink, we ordered two classic cappuccini, which were good. Due to the fact that we were very hungry, we both went for two dishes each. The two of them belonged to the hearty lunch.
First, we got the Nibble NQ signature salad, which included a wide winter mix of their salad and dips deli counter. From chickpeas to humus, that salad got it all. Second, we needed something heavier as well. Thus, we added two toasted roast chicken sandwiches. They were on point!
Everything mentioned and beyond are, of course, also for take-away.
However, why am I writing about a café during a pandemic, when it's not even possible to sit inside and live the full experience?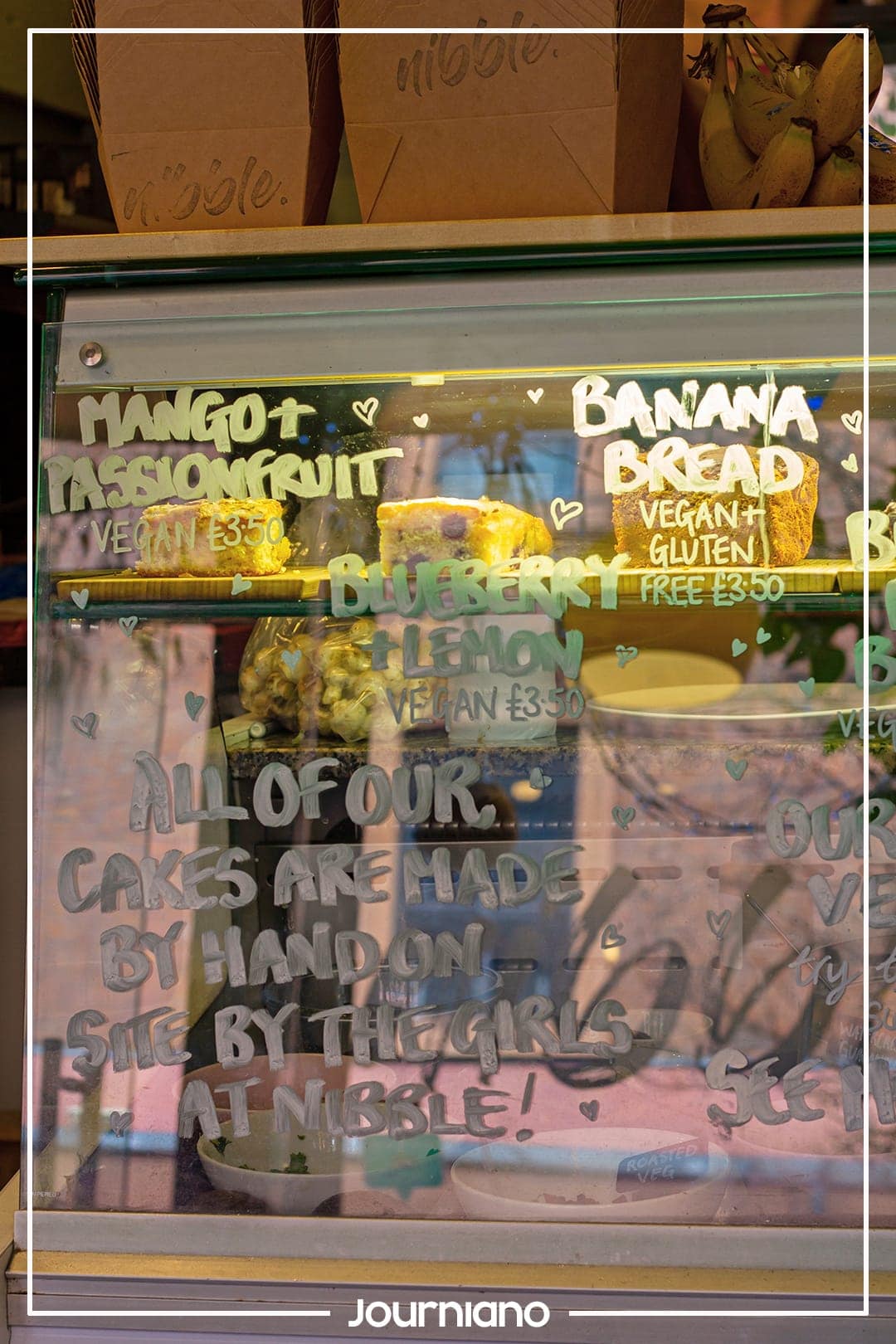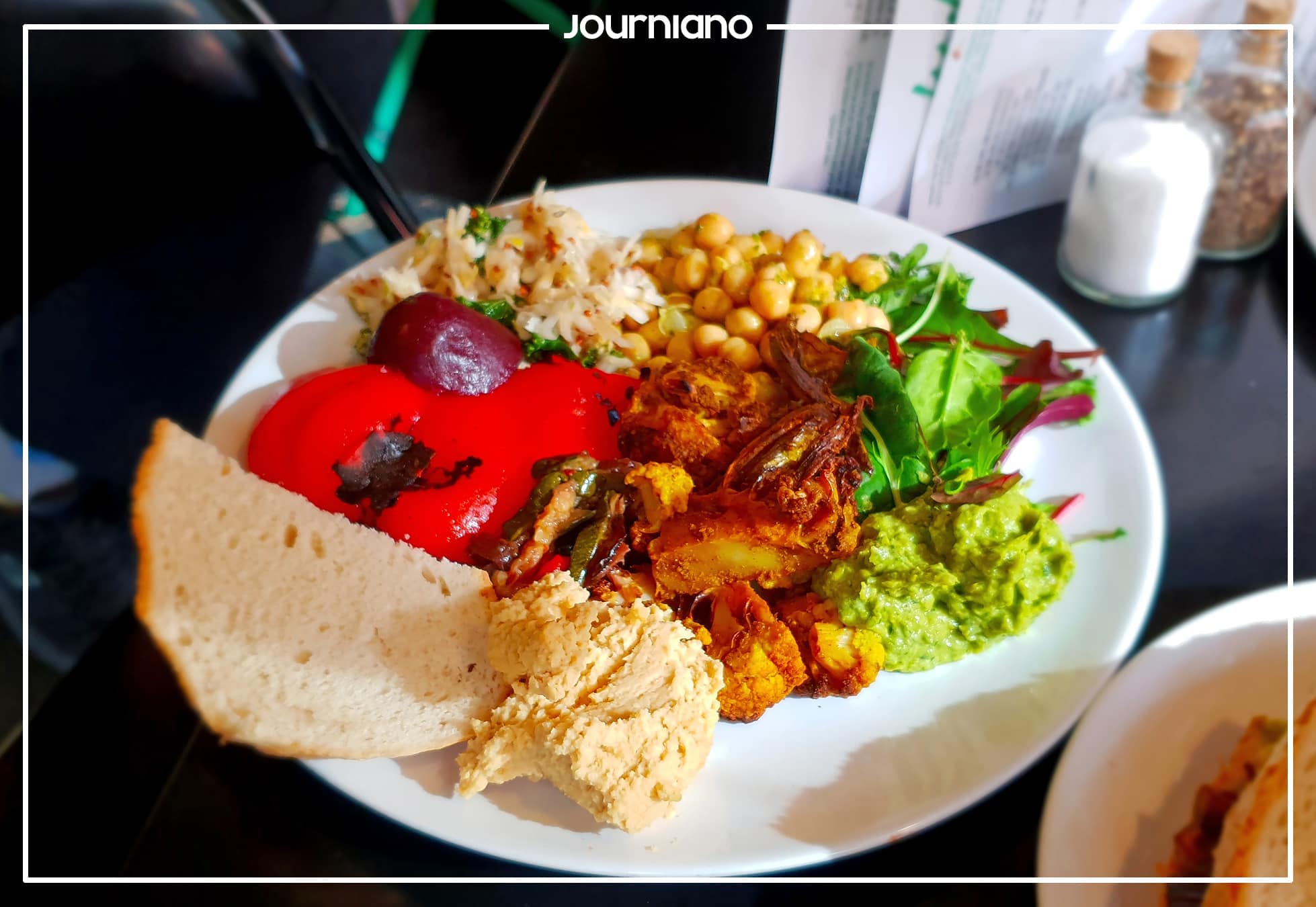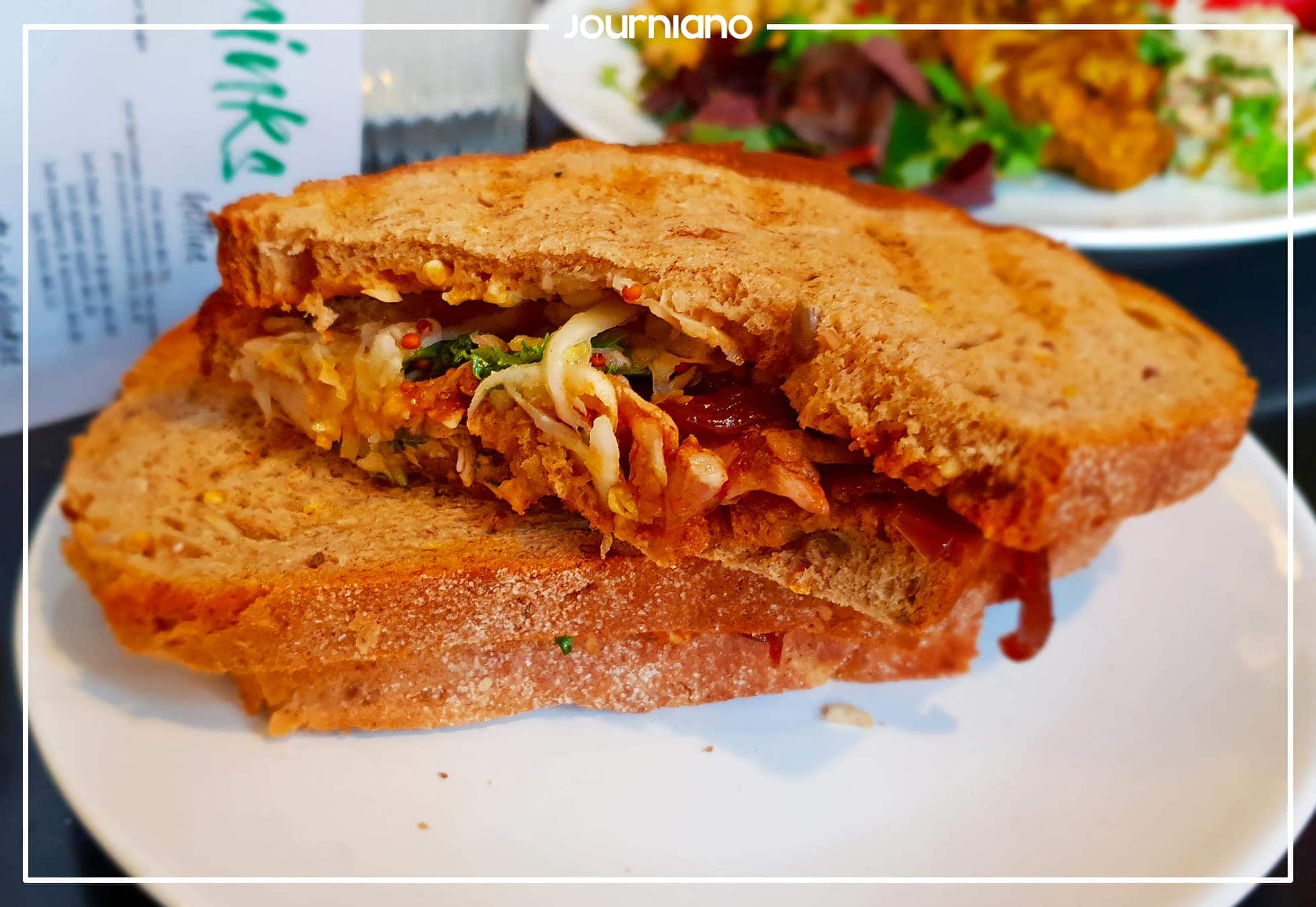 Support your local – How Nibble NQ operates during the pandemic
The ongoing pandemic is severely hurting hundred-thousands of café, restaurant and bar owner plus their teams. So, some of them come up with creative and out of the box solutions. This also counts for Nibble NQ.
Furthermore, the Northern Quarter based café has expanded its delivery service area. If you think that they deliver just outside Manchester towards its neighbour cities, you're wrong.
Nibble NQ offers a UK-wide delivery service for selected items. By pre-ordering on their website, you can check the authentic taste of their fresh and hand-made cakes by yourself at home. Thus, people who already know Nibble NQ and live further away can finally reunite with these great sweets from Oldham Street.
What a pity to live outside the UK.
For you Mancunians out there, you can even select from a wider menu here.
Opening Hours
Due to the pandemic, Nibble NQ's café is closed at the moment. As mentioned in the chapter before, you can pre-order selected items through their website.
As soon as the café reopens, I'll add the opening hours in this section.
How to get there
Nibble NQ is located in Northern Quarter's Oldham Street. Several bus lines serve this area. In case you want to approach it by tram, the stations Market Street and Piccadilly Gardens are approximately 4 to 6 minutes away by foot.
By using the embedded map below, you can choose best option to approach Nibble NQ.
Conclusion
Nibble NQ is an authentic café for either short breaks or longer meetings in Manchester's Northern Quarter. Their tiny but lovely interior lets you feel like being at your friends' home. Besides the cosy atmosphere, their menu hits you with love. From delicious cakes to hearty and fresh brunch salads, there is something for everyone's taste.
My mate and I loved our visit there.
Last but not least, the girls running this café do their best to spread the love for their philosophy and culinary delights via every way the pandemic makes it possible. Support this great ensemble if you liked my impression from Nibble NQ and live in Manchester or the UK.
Here you can access to their homepage once again and below you find their Instagram with further impressions and updates.