Are you looking for an extraordinary bar in Utrecht? Then don't miss Taphuys Utrecht. Dive into their spectacular interiors and get to know what else make a visit at this bar a journey.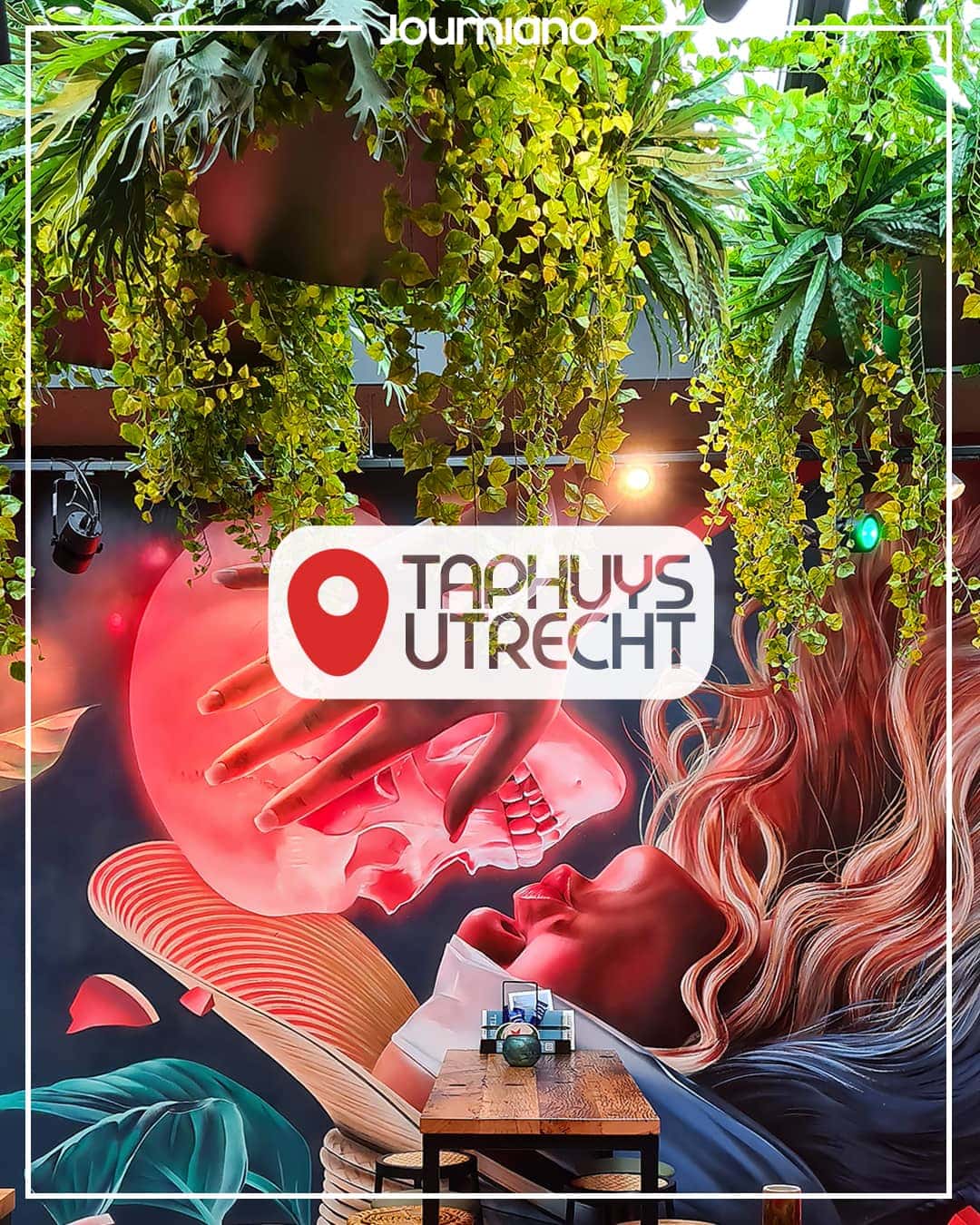 What to expect
1. About Utrecht and Taphuys
The Netherlands's fourth-biggest city is a paradise for everybody looking for a high density of bars, restaurants and cafés. Due to the fact that Utrecht is a big university city, many special influences and ideas flow into the gastronomy's design.
In Utrecht, one bar has definitely not made any compromises in terms of design choices and alternative ideas. This bar is called 't Taphuys Utrecht (I will skip the 't from now on though).

Taphuys had already established bars in Tilburg and Arnhem before. Their success confirmed that people seek that kind of alternative bar concept. So, it was easily a no brainer to consider Utrecht for a possible third bar.
2. Fancy and artistic interior and murals at Taphuys Utrecht
When I searched spontaneously a good bar in Utrecht, Taphuys stood out with very colourful preview pictures. While the quality of drinks is mandatory for enjoying a bar, the interior design still plays an important role to enjoy the visit. Taphuys Utrecht took this beyond my expectations.
2.1 Funky welcome
Do you know the expression: the first impression counts? Well, call me impressed. Getting welcomed with such a funky design was a good start. I also dig their creativity for their slogan, "Beer is made by men, wine by God". Furthermore, the bar's name finally made sense after seeing all these wines in tap-machines. Interesting concept for sure.
2.2 Fantastic murals and fancy interior
By proceeding to the inner side, the interior design changes. Still very artistic but different. The next area sticks out with spacey decoration which I've found very appealing. In addition to that, every hanging lamp you see there got a different design. This area also likes to play with light, as the spacey wall and ceiling shine in various colours – nice.
Right next to it, begins a new themed area. I don't want to say that it outshines the previous one, but it definitely steals the show. A marvellous mural painting across the corner brings your state of mind to a fantasy world.
Moreover, do plants play a crucial role here, as they emphasise a certain urban vibe together with the wall painting. While the previous area offered colourful and comfy seating, this one goes the classic path towards bar stools in different designs.
2.3 Diversity matters at Taphuys Utrecht
The change in interior designs don't stop here. Passing along the artistic wall brings you to a super cosy corner. It reminded me of being in the lounge at home. Plants are still present here and one wall is covered with event posters. From here you can see the funky wall with that great slogan, confirming that life is a circle.
Again, I have to praise Taphuys for having a consistent theme in their bar, which is fanciness. However, they didn't forget to diverse it. Going through the different areas of the bar felt like a journey – which definitely don't stop with their interior design.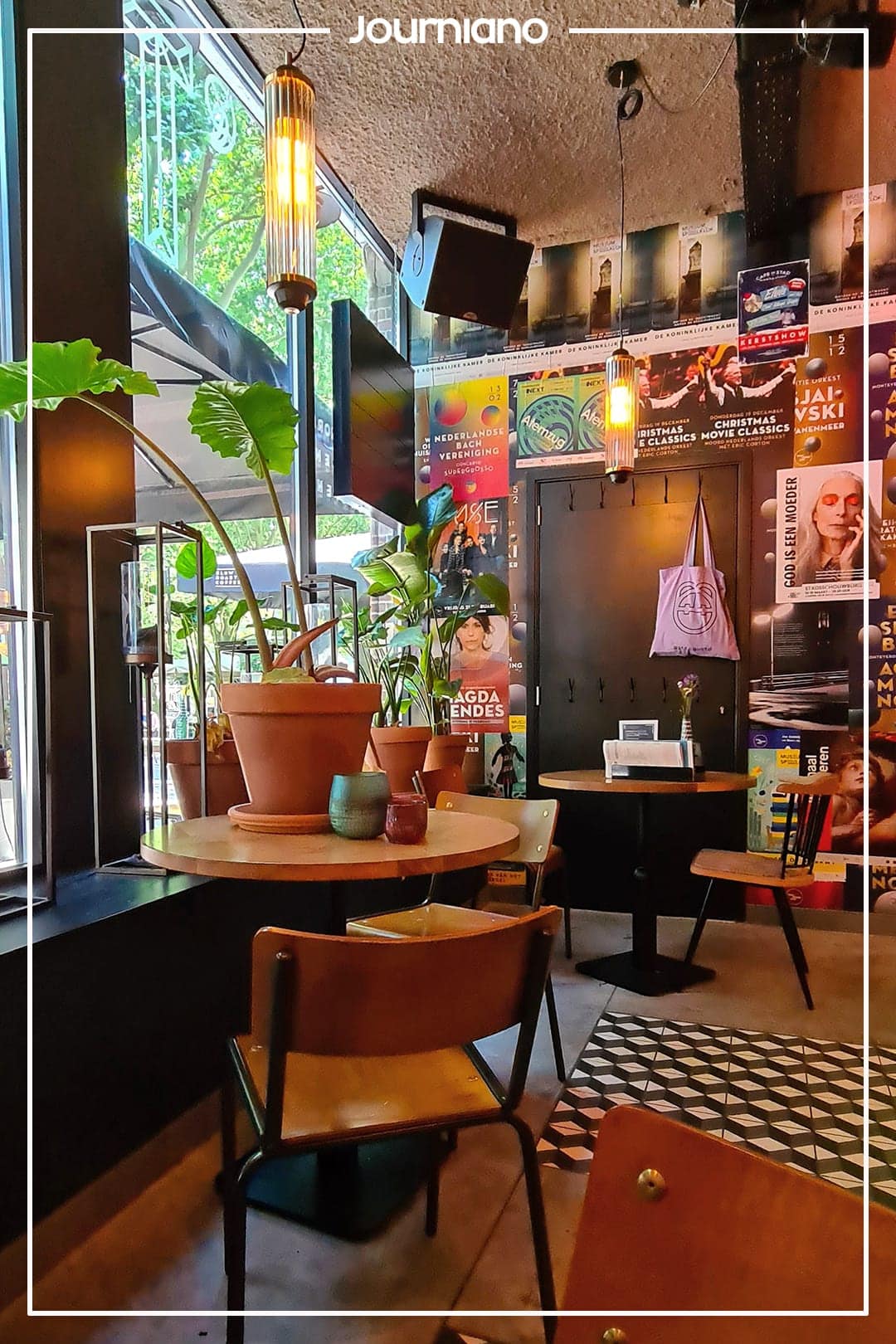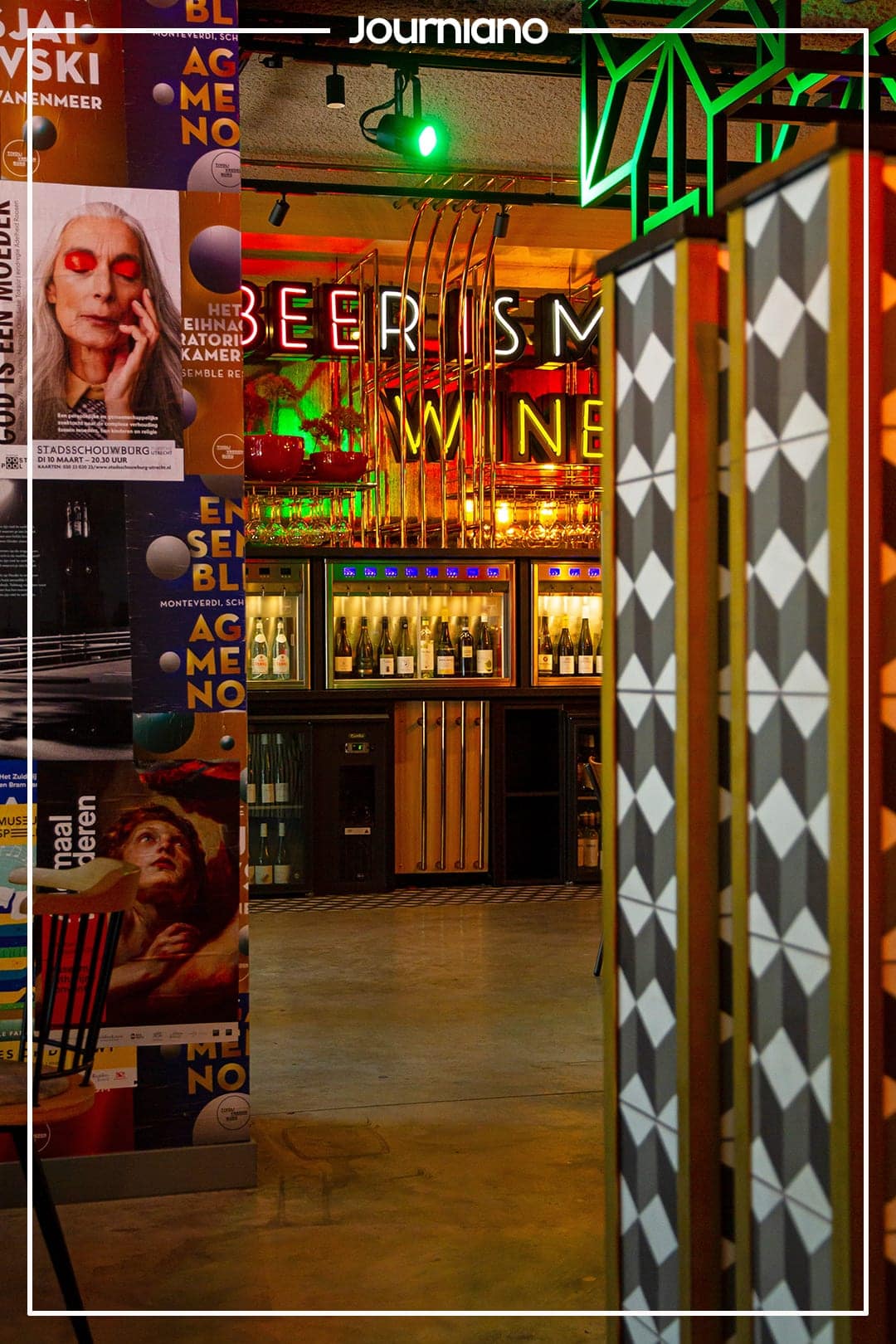 3. Taps and Drinks – Taphuys Utrecht's essentials
Let me be honest with you guys. I missed the opportunity for the complete Taphuys-journey. Do you know those moments when you have the deep desire to get a certain drink? Well, that occurred to me and my travel-mate before entering Taphuys.
We desired a decent ice-cold Gin Tonic. And ouh boy, did Taphuys Utrecht delivered it to us. I was also kinda surprised that they had some "out of the box" Gins, like the Nordes Gin from Galicia-Spain, which I opted for.
As much as I enjoyed that Gin Tonic, I regret not having tested Taphuys uniqueness until today – their tap walls.
Taphuys Utrecht offers two types of tap walls. One of them is equipped with 68 types of beers. The other one offers you 64 different wines. Sounds like a lot of variation even for their offered liquids. But the best has yet to be said.
You tap them and choose the amount by yourself. As you pay per centilitre, you can make a tasting session out of it. It's super nice to have this possibility.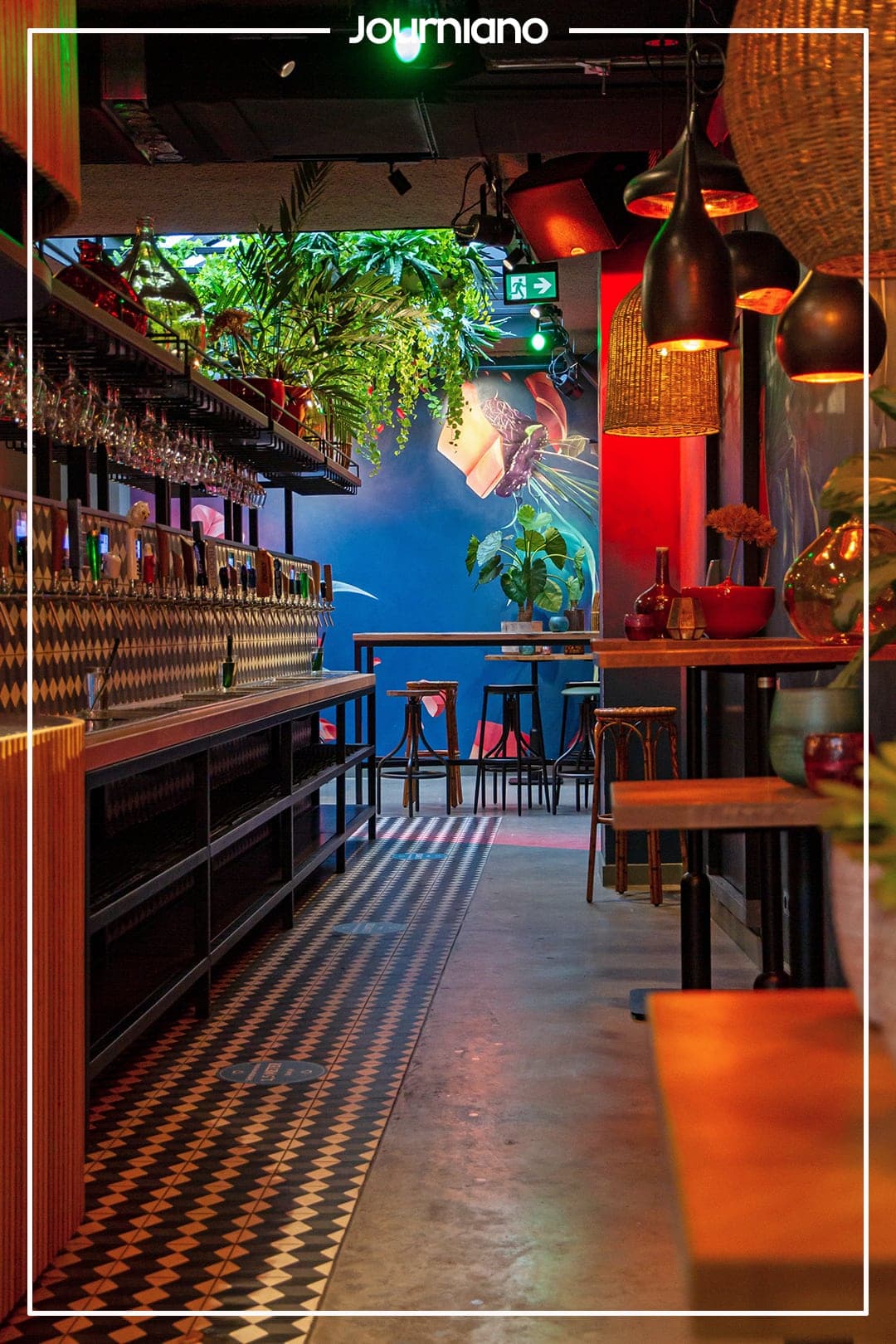 4. Wonderful Terrace at Mariaplaats
In case you rather dig the atmosphere sitting under old and tall trees, Taphuys Utrecht offers a great terrace on the square "Mariaplaats". While you wouldn't experience that fancy interior design properly, there are some nice buildings and their facades to admire instead.
5. How to reach Taphuys Utrecht
Taphuys Utrecht is located very central. From Utrecht Centraal Station, it's only a five minutes' walk.
In case you're approaching it by car, there's a Park Station nearby.
Depending on your vehicle of choice, navigate your best way with the embedded map below.
6. Opening hours
Taphuys Utrecht is open seven days per week from 10:00 A.M. until 01:00 A.M. For further information, please visit their site here.
7. Conclusion
Taphuys Utrecht is a great bar for taking you on a journey with their extraordinary interior designs. Their two tap walls complete the experience with the possibility of a tasting session. If you dig diversity, then this is definitely one bar to visit in Utrecht.
Should you also be hungry, Taphuys Utrecht also offers you various meals and snacks like Burgers, Soups, Tacos etc.