Liverpool Docks are probably one of the greatest reasons for putting Liverpool on your bucket list. Get to know how its waterfront and River Mersey contribute to a charming and amazing journey.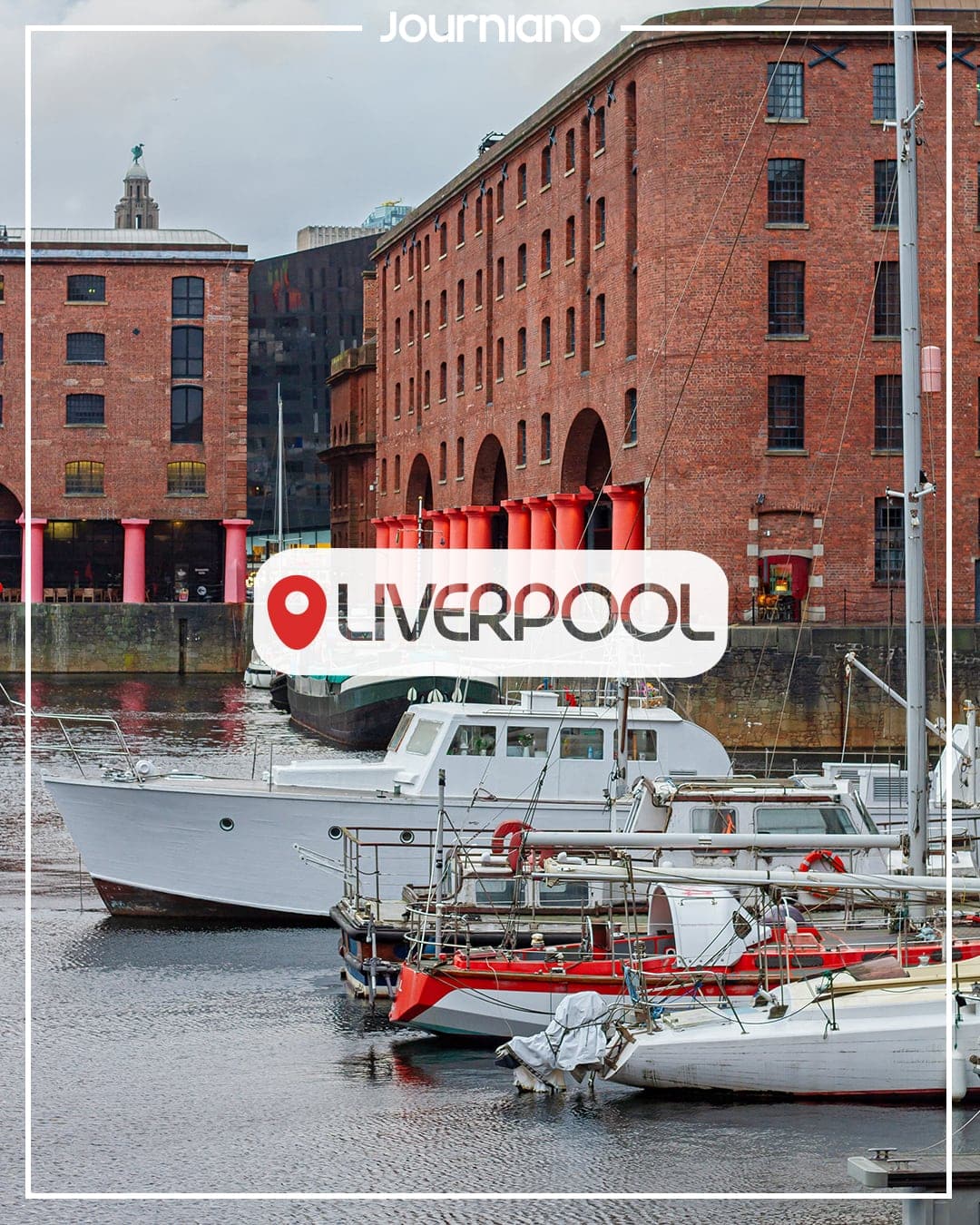 What to expect
1. About Liverpool Docks
Liverpool Docks are part of the Port of Liverpool. With a rich history dating back to 1715, when the world's first commercial dock opened, the docks are one the greatest attractions in the city today.
In this article, I present you all the docks starting from the most southern one until the last one right at the bottom of Pier Head.
2. Coburg Dock
Together with Brunswick Dock, Coburg Dock marks the most southern dock in Liverpool. In contrast to all the other docks in the city, both are being surrounded by residential houses. The number of smaller boats and yachts docking behind the apartments' terraces is astonishing.
Never did I feel the marina vibe stronger than in any other dock. Luckily, I chose an Airbnb apartment right at Coburg Dock. Without doing this, I probably wouldn't have passed by during my first visit.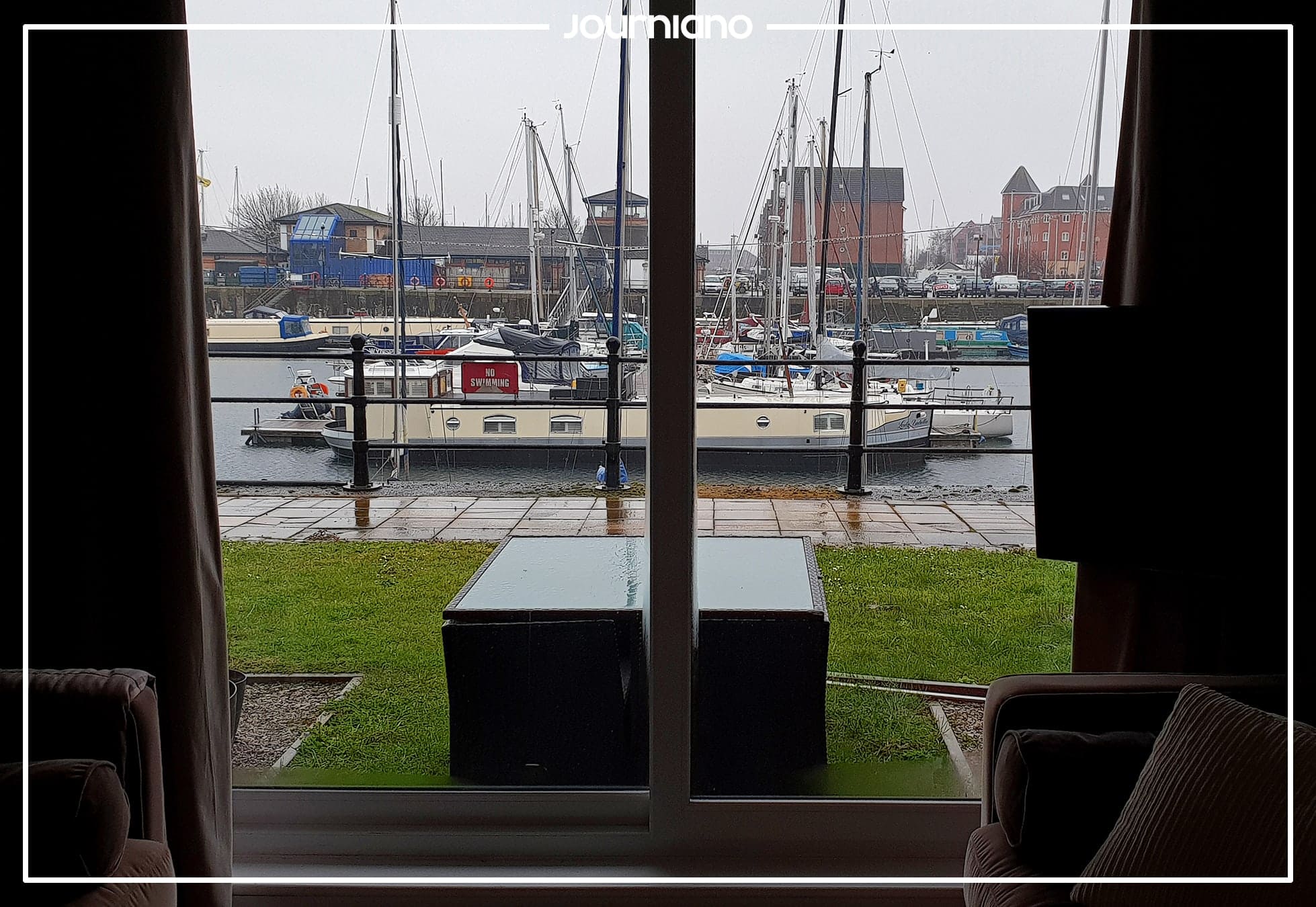 3. Queens Dock
Located northwest of Coburg Dock, Queens Dock enables a great view of Liverpool's massive Cathedral and the suburban area of the Baltic Triangle. From its southern edge Mariners Wharf, you can capture a great view of the upcoming – especially spectacular during the evening, when everything is getting illuminated.
4. Wapping Dock
The following dock northbound is Wapping Dock. Characteristic for this dock is a beautiful warehouse construction from 1856 as well as a brick Hydraulic Tower. Unfortunately, the warehouse got hit during the Blitz in 1941 and lost its southern part. Today it is home to residential apartments and got listed as a Grade II building.
5. Dukes Dock and Wheel of Liverpool
Since 1972, Dukes Dock is officially closed. Although many parts of the former dock got filled and the access to River Mersey closed, it contributes to the greater picture of this area. A nowadays important area, where Liverpool's Exhibition, the M&S Arena and a big wheel are situated. The Wheel of Liverpool is permanent at this location and fits perfectly to the city's skyline.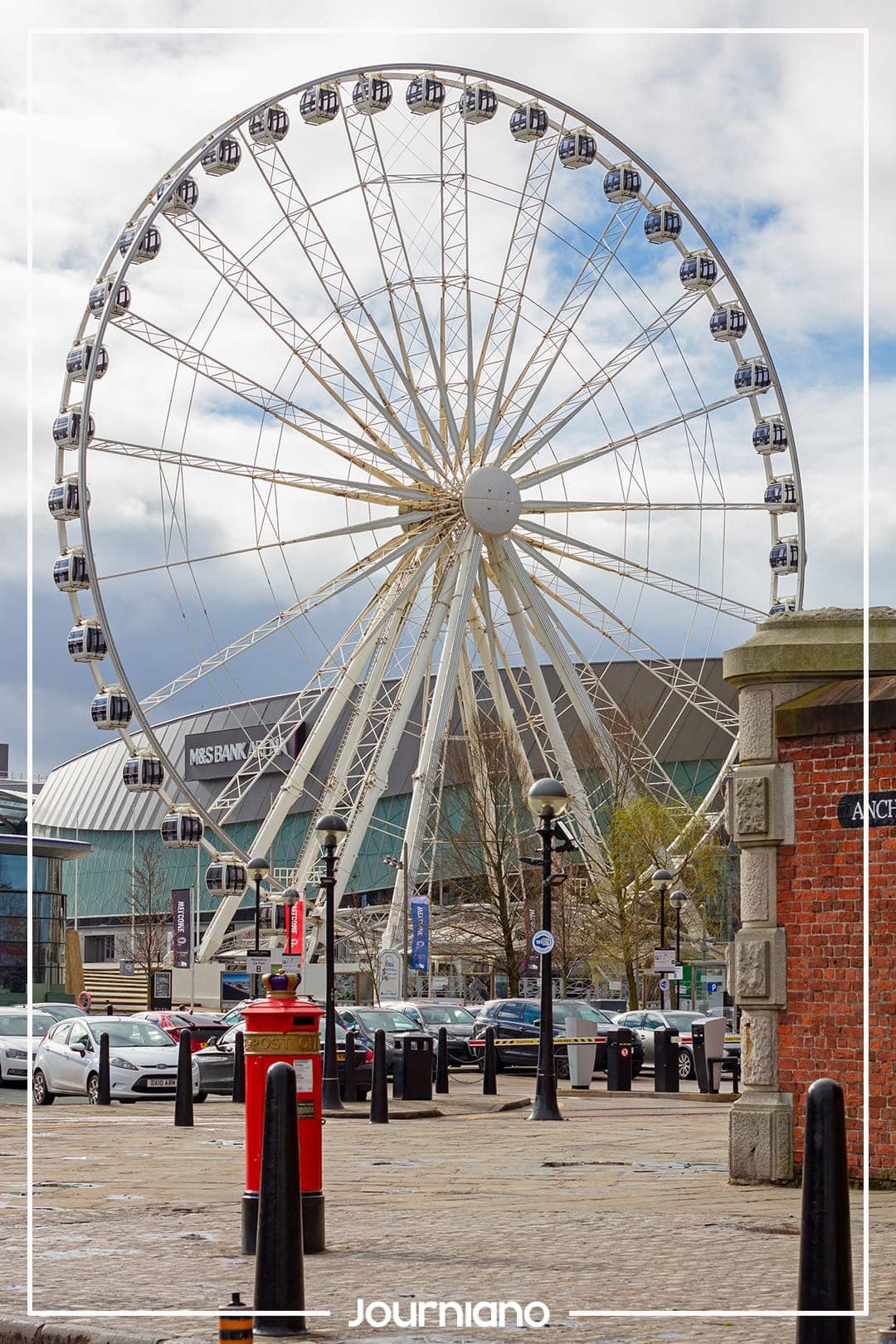 6. River Mersey Waterside
Due to the role as a port system, the Docks of Liverpool are connected to a river. Thus, when strolling along the docks, you also walk by the great River Mersey. From here, the river is 1 kilometre wide, ending at the opposed riverbank at Birkenhead.
If you're lucky, Birkenhead looks really nice when sunlight hits the brick Skyline. Other than that, River Mersey can reach a width up to 5 kilometres at its delta between Gaston in Liverpool and Ellesmere Port. During low tide, a sandbank forms along the waterfront of Liverpool, attracting seagulls and other birds.
Moreover, the promenade gets a great feature as soon as you pass by the residential area of Royal Albert Dock. Colourful locks everywhere as far the eye can reach. This phenomenon extends to the edge between Royal Albert Dock and Pier Head.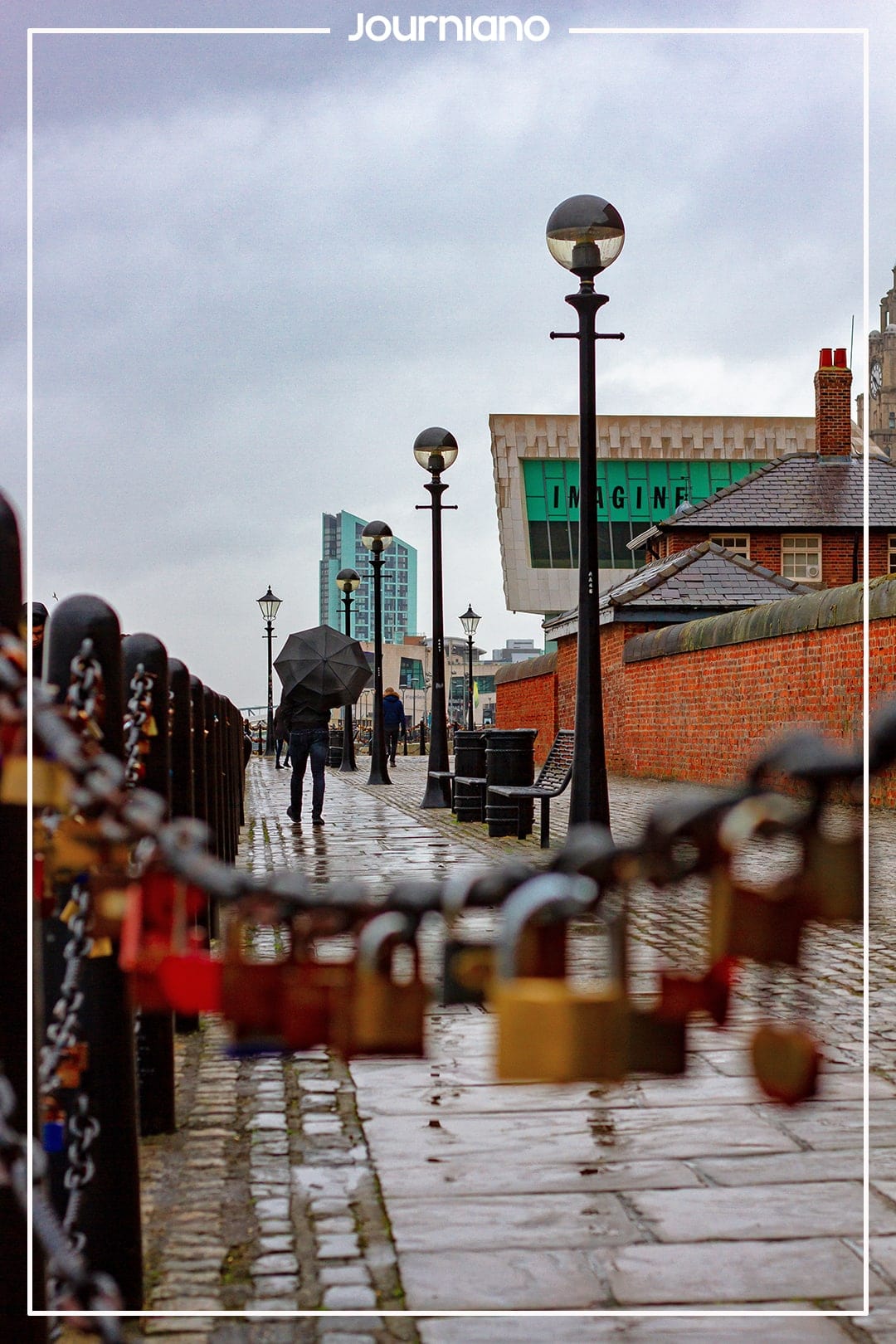 7. Royal Albert Dock – The Greatest among Liverpool Docks
The undeniable star among the docks is the great Royal Albert Dock. It's a structured place with everything you might desire of a landmark along the waterfront. However, this dock doesn't stand alone as the landmark of Liverpool.
7.1 At the Edge of Pier Head – The Landmark Cluster
Every striking building you might have seen from the far distance, minus the cathedral, is located close to Royal Albert Dock. As soon as they pop up in front of your eyes like a classic boyband, the screaming starts. This time, the screaming is for real.
So, after proceeding to the promenade along River Mersey, you encounter a cluster of landmarks. Their impact is so intense that you don't know where to look at first. It's like a music gig: you've got a bassist, a guitarist, a singer and a drummer – maybe more. They all play fantastically at the same time. But still, they also have their striking solos. Coincidence that this is the city where the Beatles come from?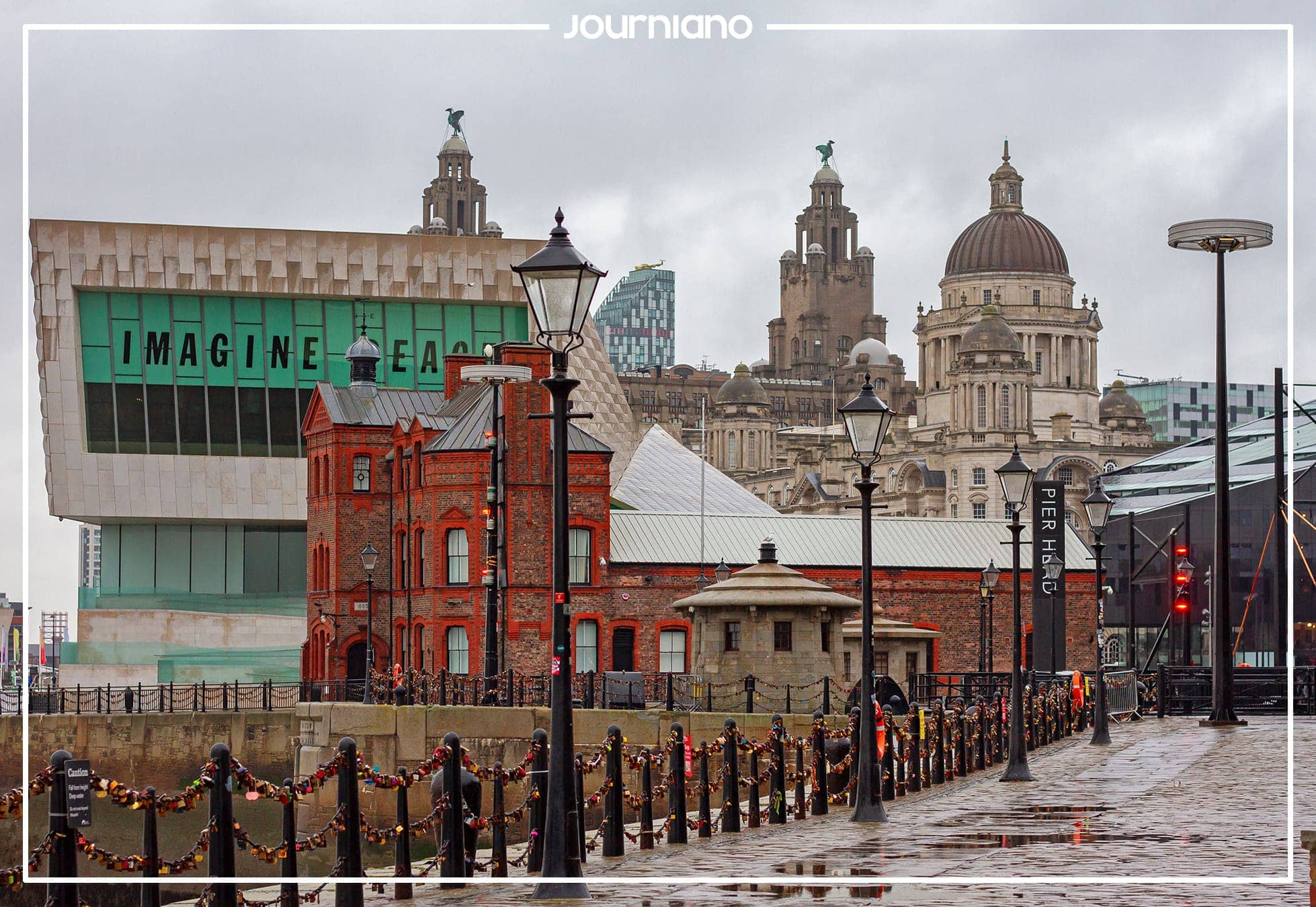 This is the edge between Royal Albert Dock and Pier Head. Especially, the edge, where various coloured rocks form lovely the Mountain of Liverpool. As well as the edge, where a chimney stands out and reminds everybody of the former industrial era of the docks. Above all, it's the point to finally get to know the amazing side of the Royal Albert Dock.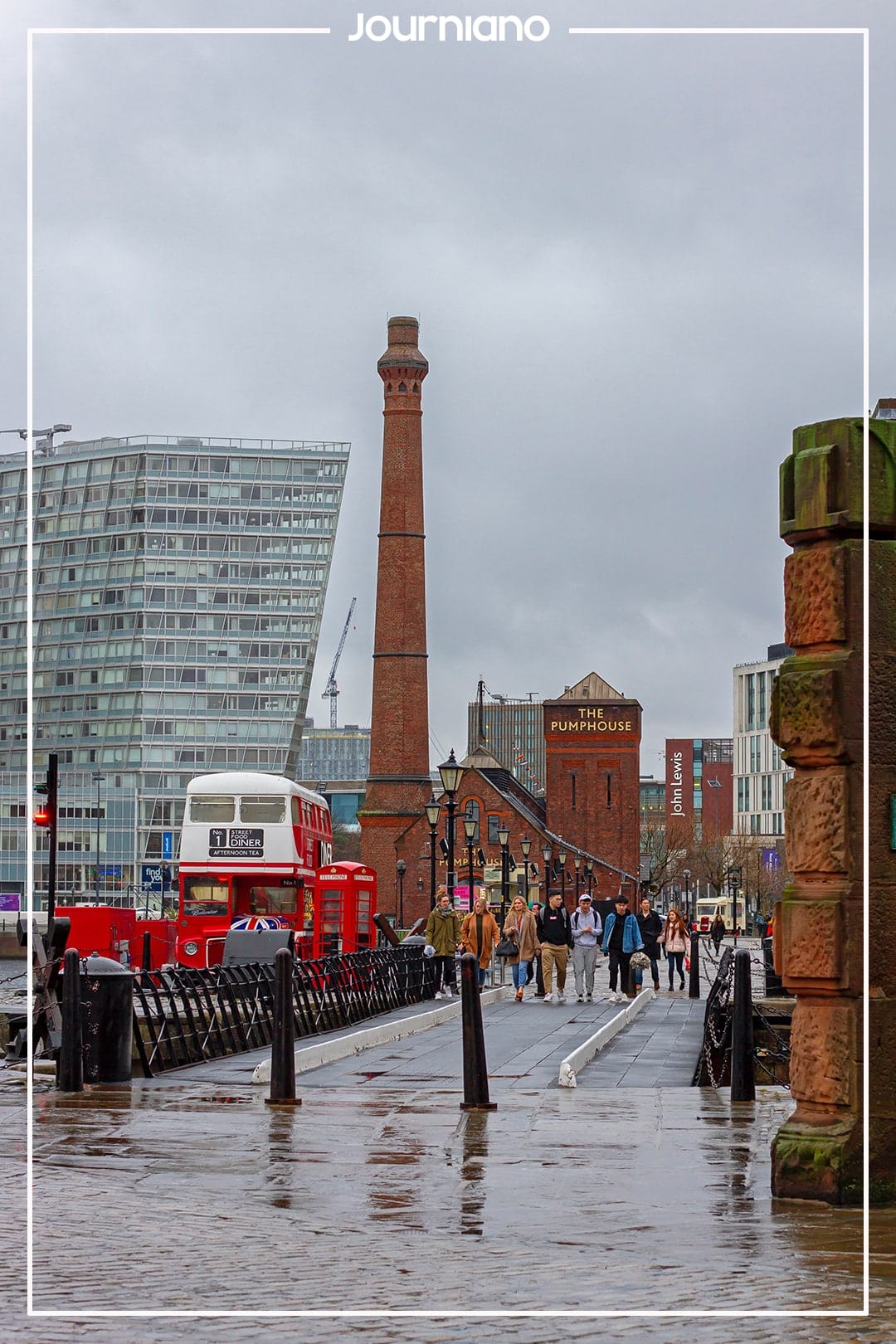 7.2 The marvellous Dock Complex gets unleashed
Do you remember that former warehouse from Wapping Dock? Imagine a dock surrounded completely by similar buildings with red supporting columns. Amazing, right? Luckily, this is reality.
Opened in 1846 as a state-of-the-art dock system, Royal Albert Dock is a massive attraction for anyone nowadays. Counting the highest concentration of Grade I listed buildings in the UK, the dock complex offers a variety of attractions.
7.3 Strolling along Stores, Cafés, Restaurants, etc. in the Arcade
A mix of red and white columns form the archway within the dock complex, offering dry strolls and cosy moments with its variety of attractions. From galleries to restaurants, there's almost everything for might desire. Even traditional treats like Fudge can be bought with various flavours, like sea salt or even gin. Personally, I can only recommend Roly's Fudge.
7.4 Boats and Landmarks at Royal Albert Dock
What is more to say about this marvellous place? Well, you get a splendid scenery here. The docking boats, the water reflections, plus the striking landmarks which pop up at every dock's cut. Not only is this amazing but also a place you don't get to know everywhere. From this spot, you can get a good sense of how important Liverpool was during the days of the Empire.
But don't worry, there are further spots, where this feeling gets underpinned.
For futher insights about Royal Albert Dock, please check their official website here.
8. Salthouse Dock
Right behind Royal Albert Dock's eastern side, Salthouse Dock adds additional maritime vibes. From here, the city centre of Liverpool is as far away as majestic Pier Head. Exactly this factor makes Salthouse Dock so unskippable.
Walking along Gower and Strand Street enables further panoramic beauties to your eyes and lenses. The skyline extends its picture with buildings from the city centre. This alone gets you chilled. Liverpool's skyline reaches its peak in terms of epicness.
Nonetheless, there's still one more dock to go, until reaching Pier Head.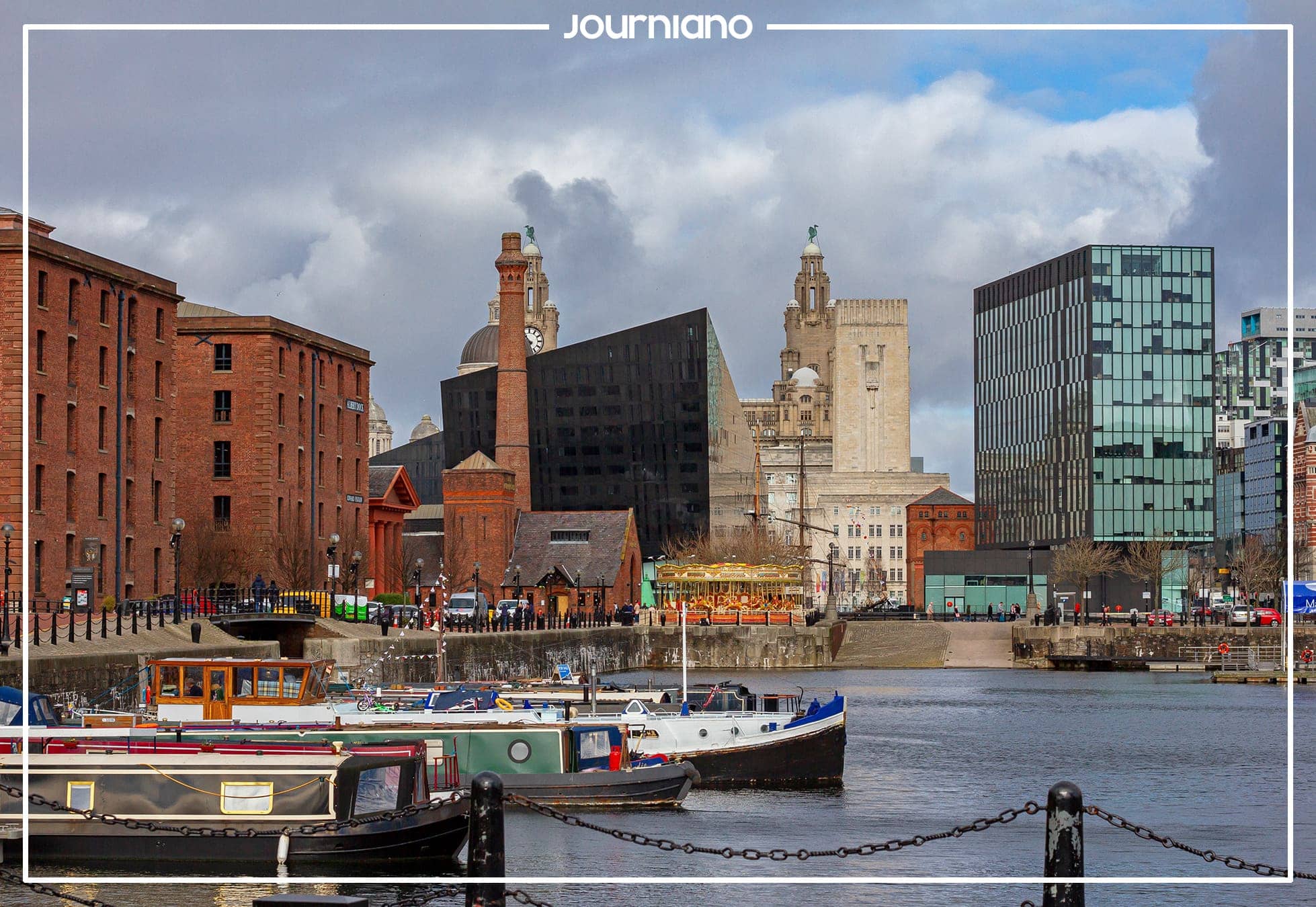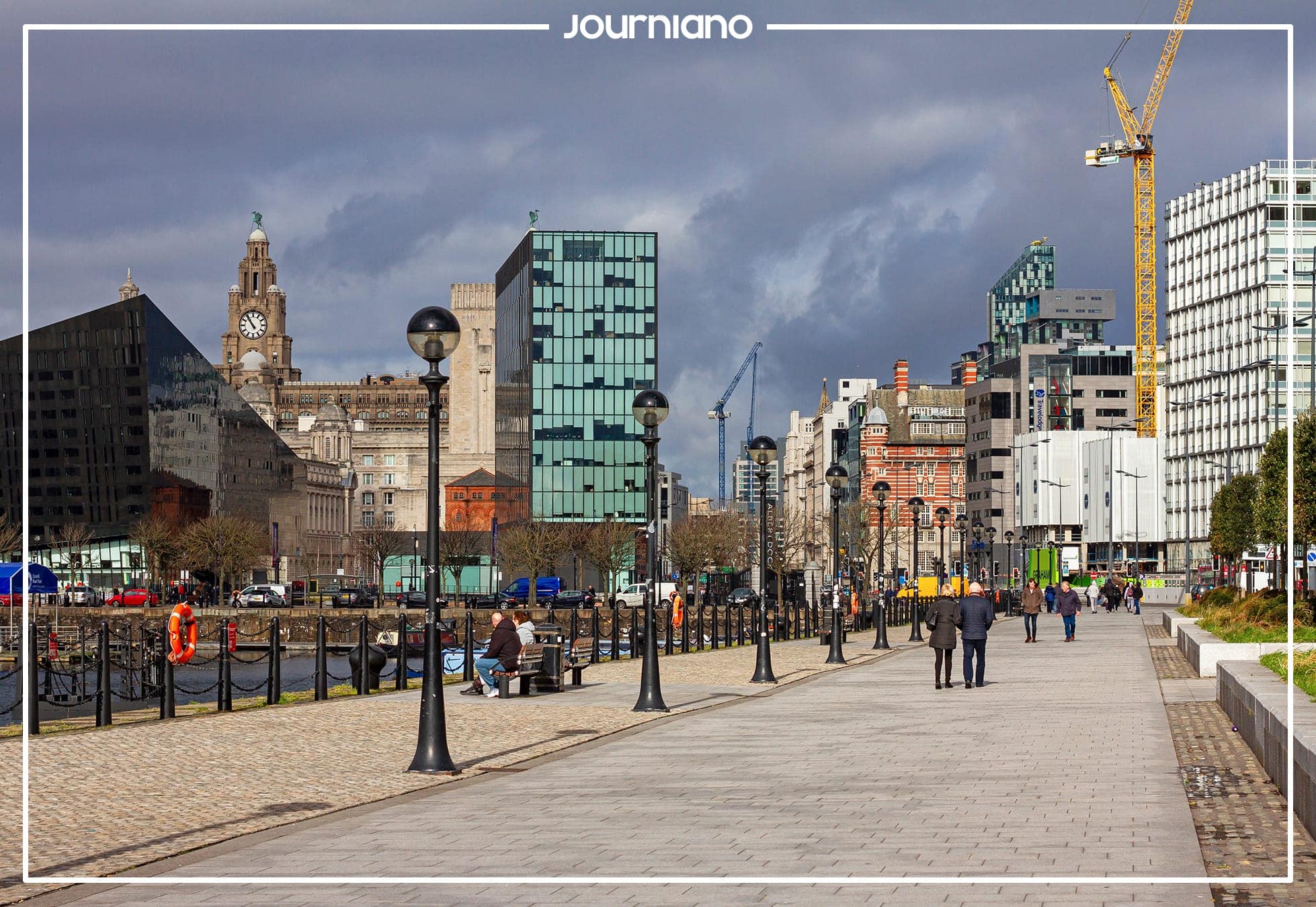 9. Canning Dock
Canning Dock is the last dock before arriving at Pier Head. Although the skyline factor diminishes, some highlights stand out more. First, you get to see the Museum of Liverpool's true stretched structure, which is quite interesting.
Second, there is a nice tall ship, called Zebu, docking next to The Pumphouse. The old trading vessel has been based in Liverpool since 1980.
Last but not least, the huge national architecture centre RIBA North, which resembles black materia from the cosmos, steals your attention. Its contemporary design creates a huge contrast to the art-deco and baroque neighbours. Depending on the given light circumstances, its facade also creates nice reflection effects.
From now on, it's your choice where to proceed. Either entering Pier Head or rather hit the pub in the city centre. Both are great choices.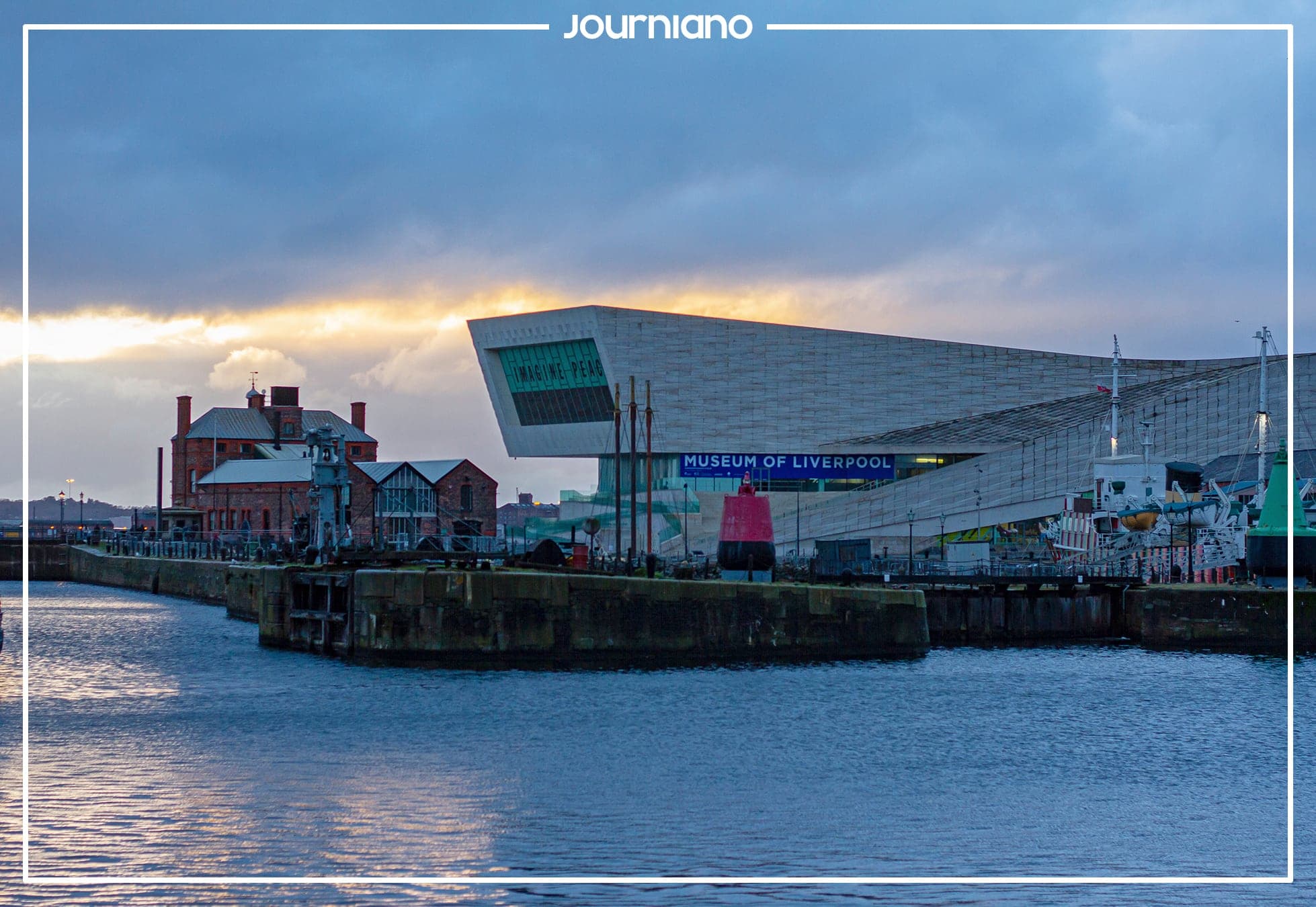 10. When to visit Liverpool Docks
A visit to Liverpool Docks doesn't depend on seasons. However, I recommend eyeing on the warmer months, unless you want a rainy and windy adventure, as I experienced it. Still, I don't regret it.
11. How to get there
Liverpool Docks is a pretty stretched sight. Thus, I recommend navigating with the embedded map below for the best personal approach.
12. Conclusion
Liverpool's variety of its gorgeous waterfront is already the reason to put this city on your bucket list. The mix of maritime and post-industrial vibes makes the docks so unique. On top of that, the density of Liverpool's landmarks and skyline can be experienced best there.