Leuchtturm in Essen Überruhr brings art to another level. Standing almost alone in a rural area next to River Ruhr, a power pole stands out with colourful elements. Dive in deeper and check how amazing this creative work truly is.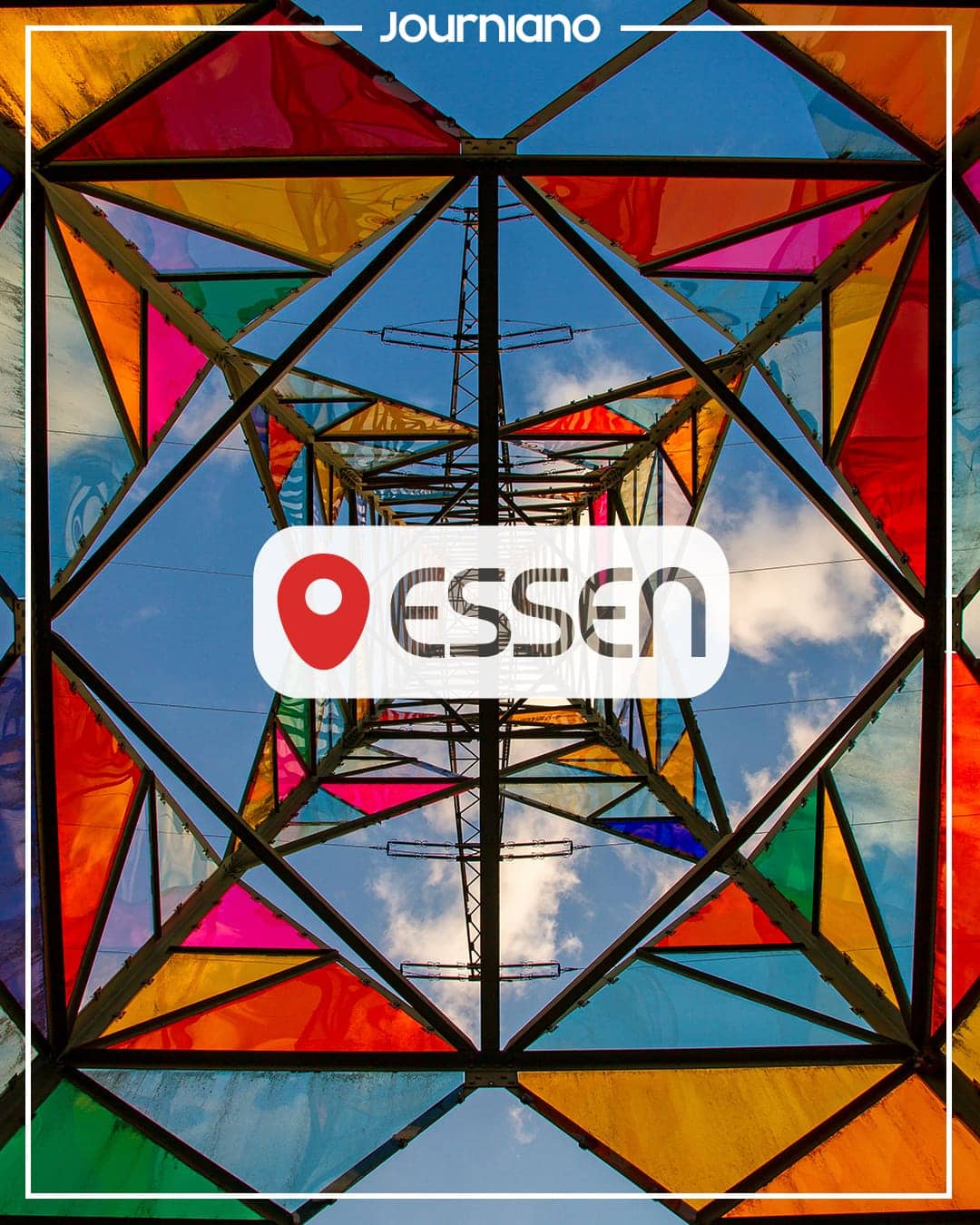 What to expect
1. About Leuchtturm in Essen
In 2013, three students realised an amazingly creative idea in Essen's Überruhr ward. Ali Hwang, Hae-Ryun Jeong and Chung-Ki Park implemented art on a power pole. With a number of colourful plastic plates, they decorated the steel framework. Amazingly, these plates are translucent. Today, this artwork is known as Leuchtturm (lighthouse). Together with 16 other works of art, they form the Kunstpfad Ruhr.
2. Strolling along Kunstpfad Ruhr
Besides the colourful star of this location, there's also the beautiful riverbank of the Ruhr River to be cherished. Thanks to its calm waters, water mirroring effects can steal the show. Moreover, this bank counts to the art trail Kunstpfad Ruhr which energy giant RWE has sponsored. Furthermore, this area is also part of the Ruhrtal cycle path.
3. Leuchtturm in Essen – The Colourful Power Pole
Standing alone on a field, the Leuchtturm in Essen stands pretty close to the Ruhr's riverbank. Although the real treat comes later, the first impression from the distance is promising.
3.1 The first Impression from the Distance
Have you ever been in contact with the rainbow fish during your childhood? Astonishingly, this power pole looks like its pendant in steal. Sticking out with colourful and glimmering scales, the Leuchtturm literally shines.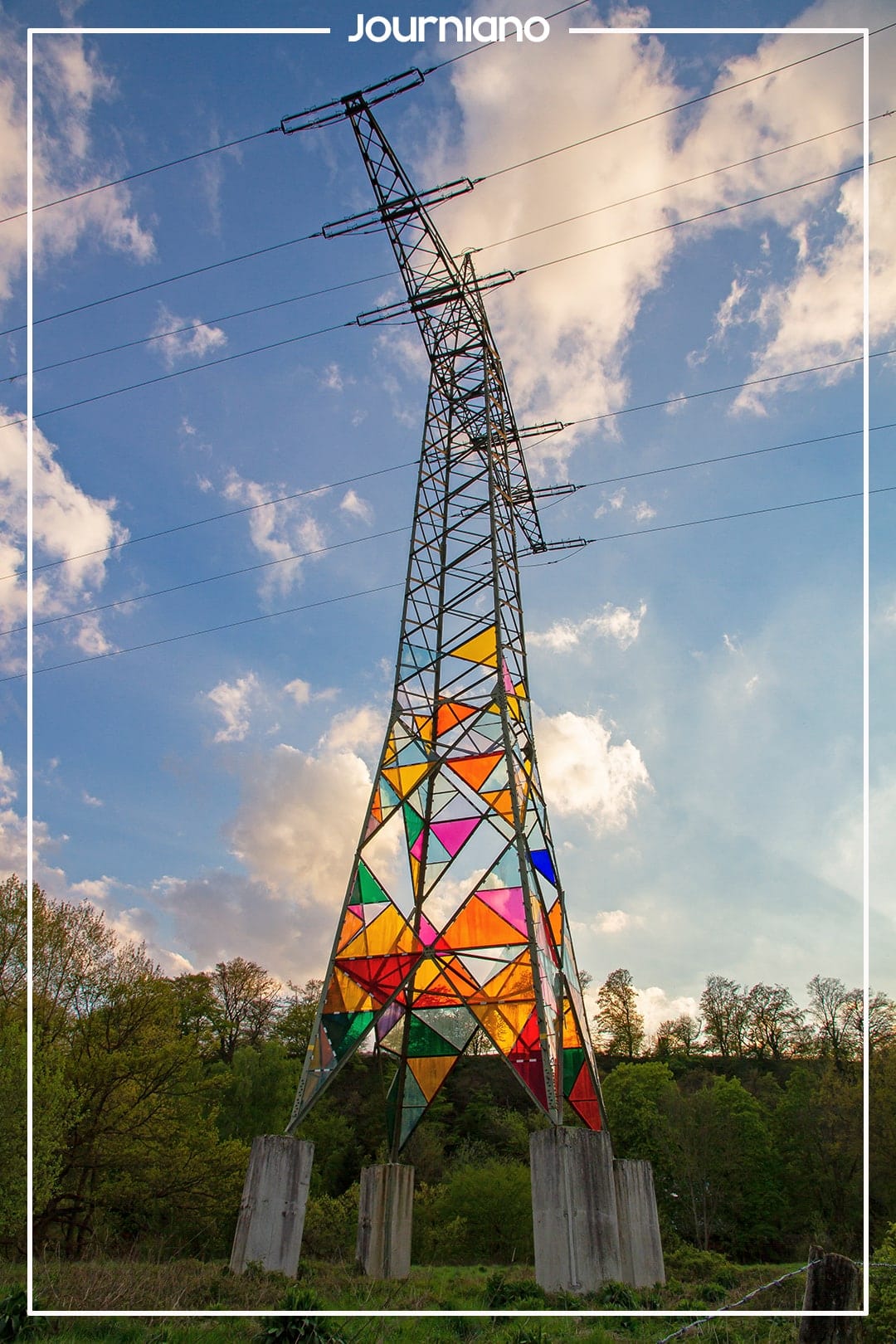 3.2 Walking below the Power Pole's colourful Artwork
As beautiful as it is from only passing by, the artwork's full potential gets unveiled by accessing the field. Hereby, you can walk below the construction. Please remember that we are talking about a 100 kilovolts power pole. Thus, enter at your own risk.
3.3 Breathtaking Patterns
Finally, you get to see the full beauty of the students' marvellous artwork. Standing right below the Leuchtturm enables amazing patterns. All that gets emphasised even more during sunlight. Thanks to the translucid material, some plates shine beautifully like LED panels.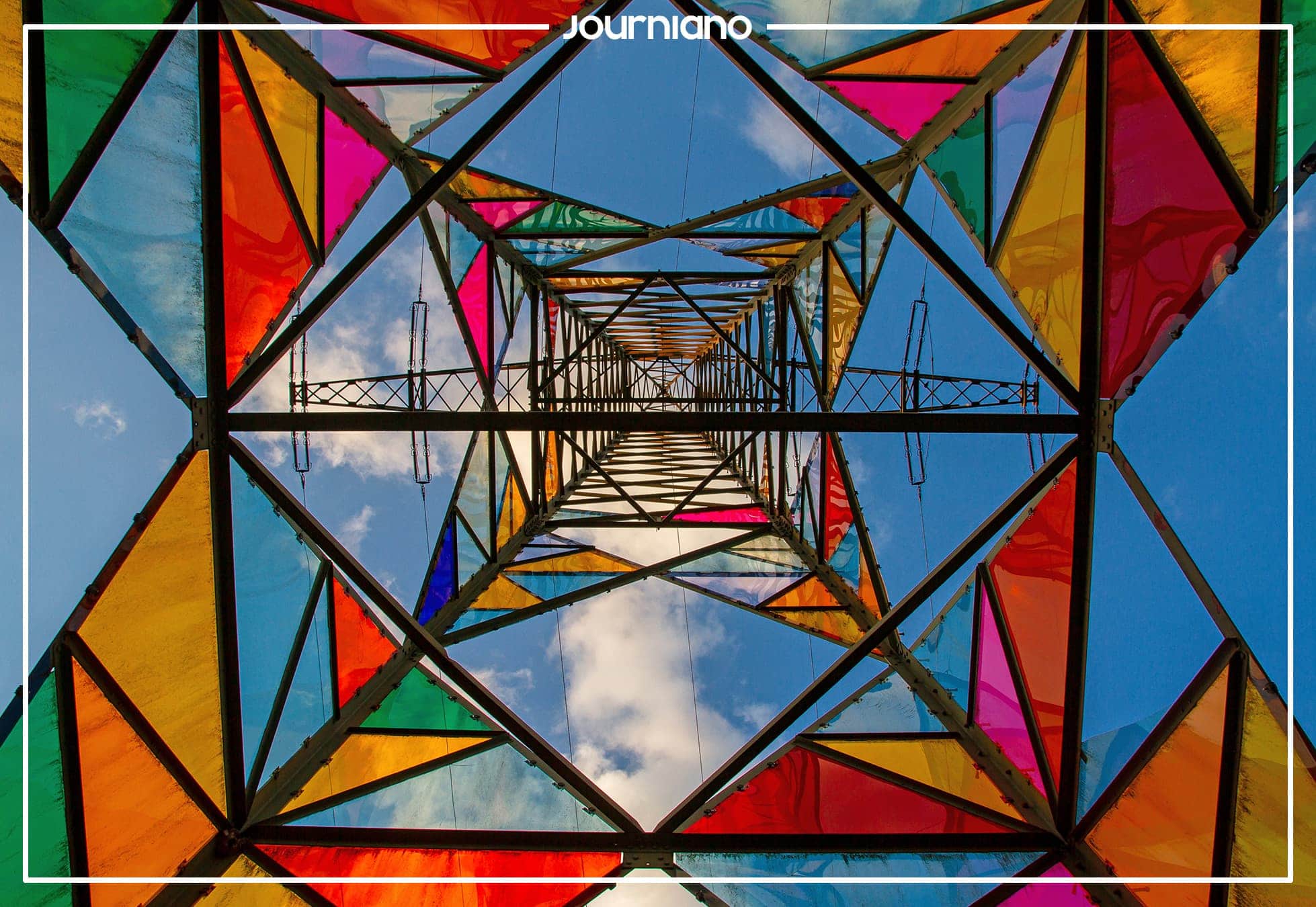 4. Holteyer Hafen – The former Ruhr Port
To round up the mixture between nature and art, there's also the former port Holteyer Hafen, situated right behind the Leuchtturm. In 1838, this location was the harbour basin. Mostly, it operated as a safety port during floods for instance. Surprisingly, the port ceased its operation already in 1880. Today, it serves mainly as a fishing rod territory and a paddle boat association.
5. When to visit Leuchtturm in Essen
Fortunately, the Leuchtturm in Essen can be visited year-round. However, I recommend visiting it between spring and autumn to combine it with the blooming natural surrounding. Plus, sunny days elevate the shine factor of the colourful plates a lot.
6. How to get there
Due to its rural location, Leuchtturm in Essen can't be approached directly. Unless you come by kayaking, you will walk a bit. Should you plan to arrive by car, the end of Monkhöffstraße offers a few parking slots. Otherwise, there's also the bus station Essen Heuweg for everyone who approaches via public transport. From there, you walk approximately 15 minutes to arrive at the colourful power pole.
Nonetheless, don't hesitate to use the embedded map below.
7. Conclusion
All in all, Leuchtturm in Essen is definitely worth experiencing if you like fancy art. Being situated next to the Ruhr riverbank, this journey can be expanded beyond the colourful power pole. Due to the fact that this artwork is one among 17 in total along the Ruhr, you might catch them all. Don't miss this artistic gem situated at a green lung of North-Rhine Westphalia.