Housing Hatert is an architectural masterpiece in design. Situated at the western entrance of the Dutch city Nijmegen, makes this residential building a great kick-off for a potential city trip.
What to expect
1. About Housing Hatert in Nijmegen
In line with an overhaul project of a residential area in Nijmegen's western ward Hatert, the architects of the former studio "24h architecture" designed a 13-story high-rise building – Housing Hatert a.k.a "The White Rose". This project was completed in 2011. Fortunately, the building was designed sturdy. So sturdy that it became a contemporary landmark.
2. Crazy Apposition of Balconies meets woody Facade
First of all, the Hatert Tower is a massive building when approaching it from the distance. From the first look, it might look like a simple cube. Especially when coming from the north, as the building's northern side is exposed in shades.
However, by getting closer, Housing Hatert releases itself from the shadow and shines in a brighter light. Thus, its special features emerge.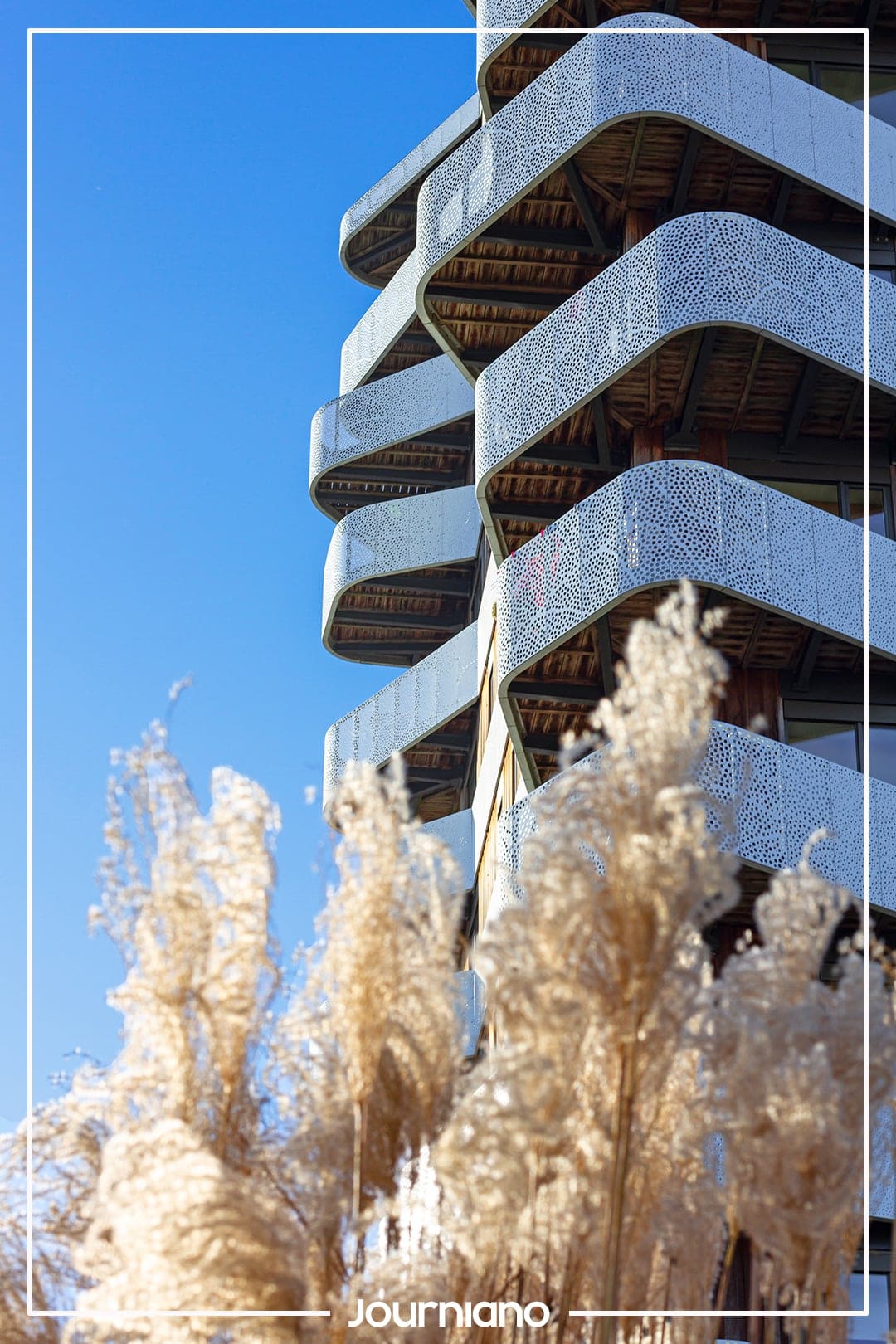 2.1 The unique Features of Housing Hatert
So, what makes Hatert Tower that special? Well, take a look at the apposition and design of its balconies. First, all of its four corners got balconies attached – at every level. Second, the architects wanted every balcony to be positioned towards the sun. Thus, they designed these in the craziest way possible.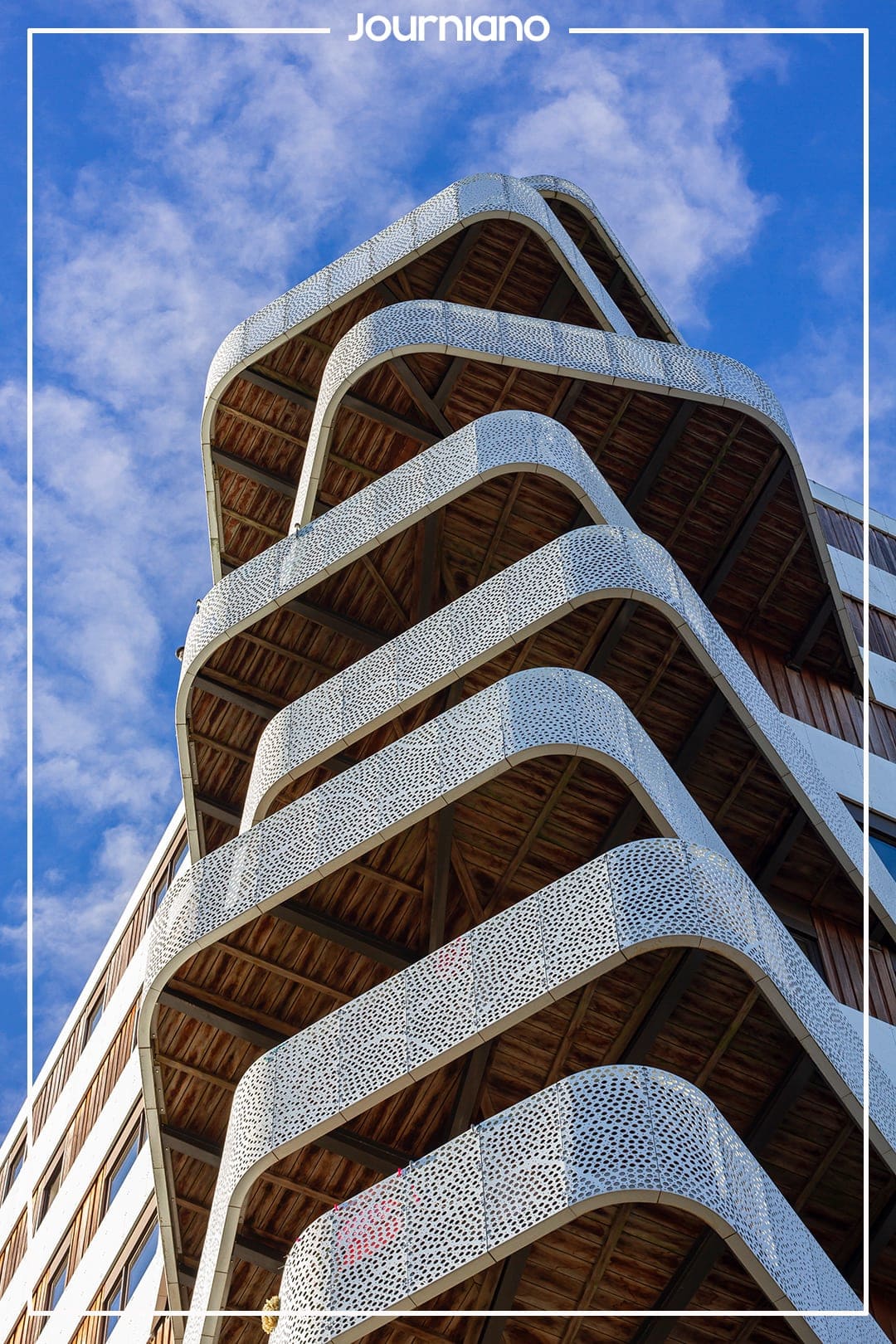 Imagine that the balconies at the two northern corners need to stick out more than their southern counterparts. Why? Because they have to enable as many sun hours as possible. Hence, these balconies have more of a rounded design. This doesn't apply to the southern balconies.
Due to the fact that the south side gets the most sunlight per day, the architects changed the balconies' design here. Instead of sticking out vertically, they're attached much more horizontally. This enables endless photo motifs.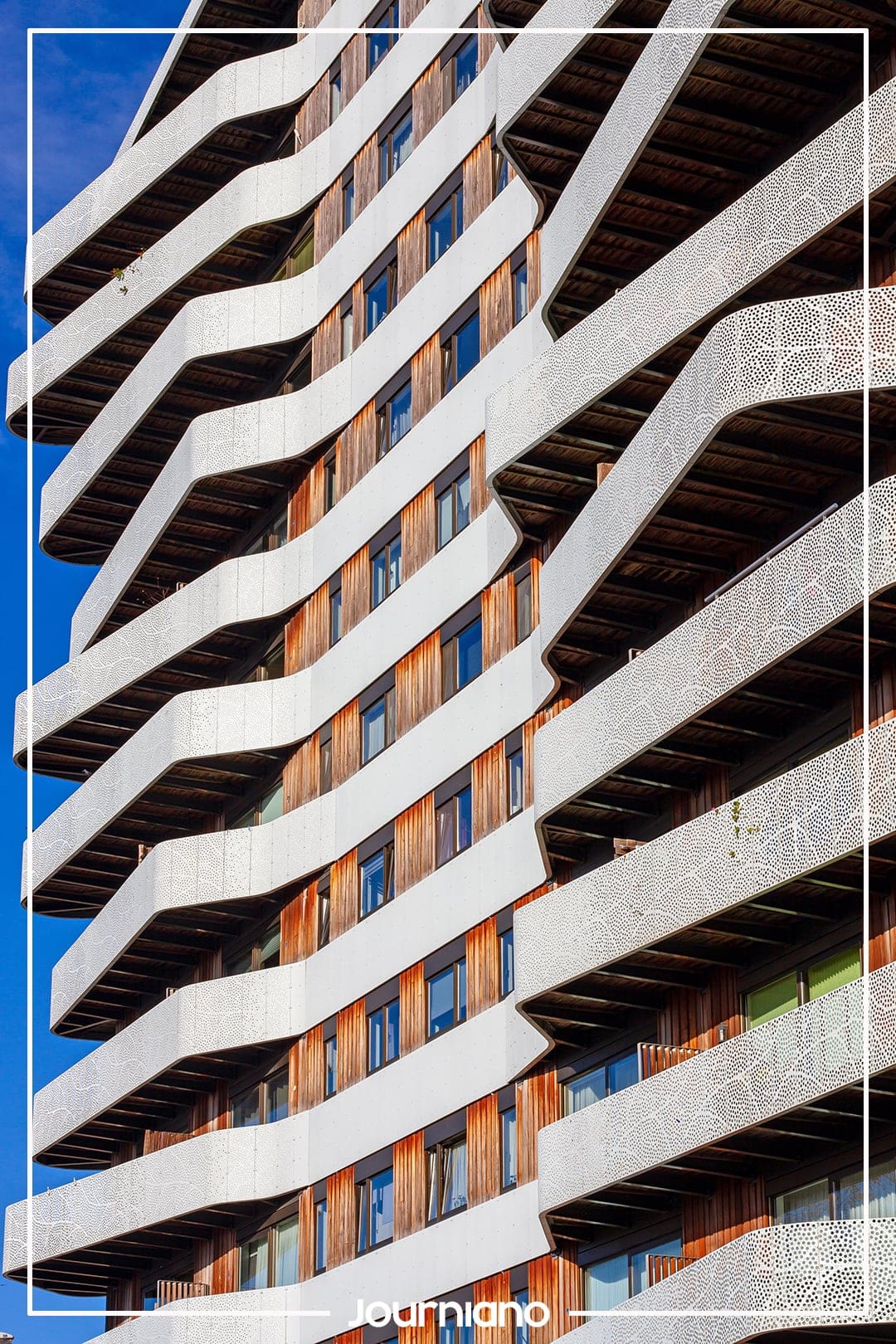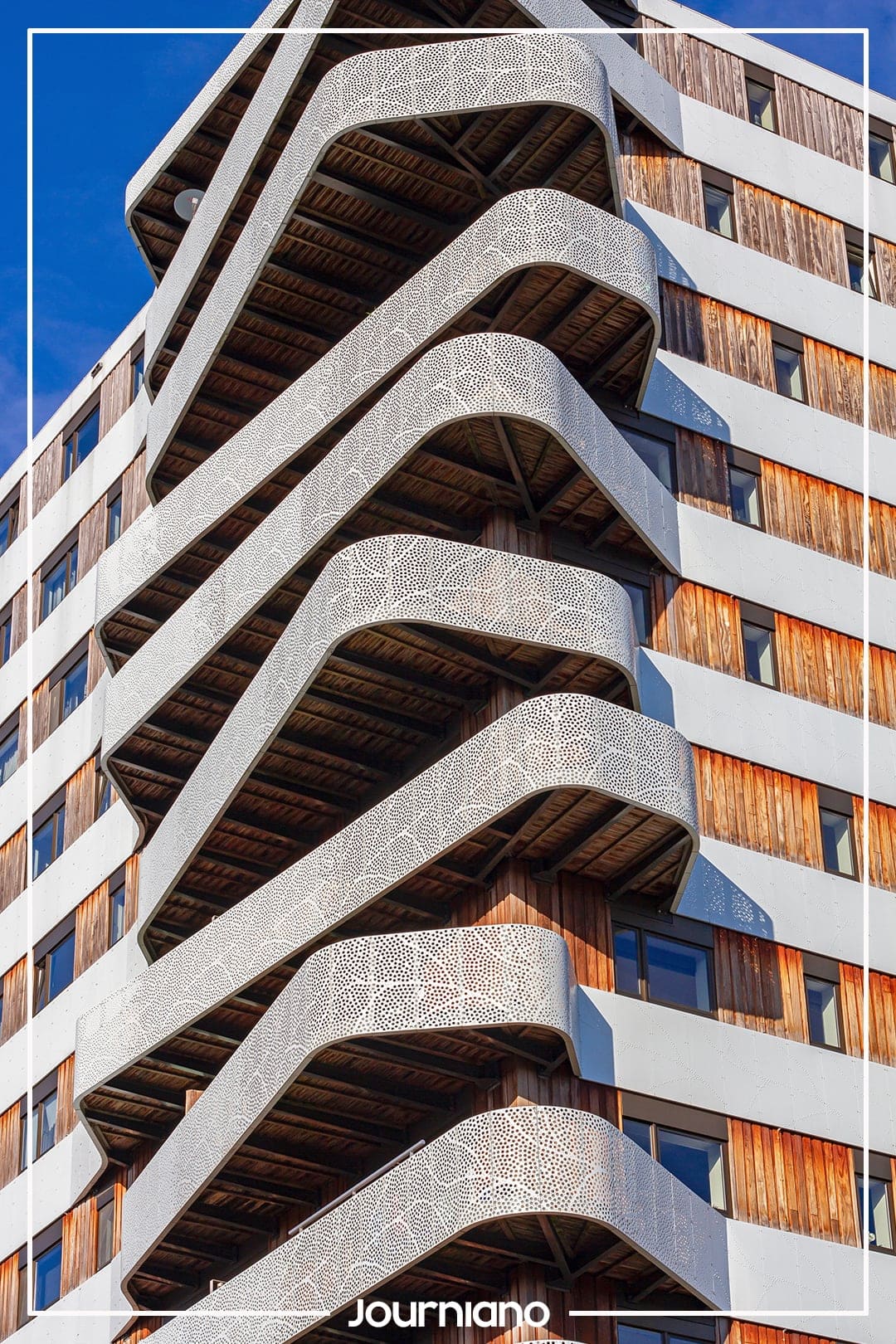 2.2 Changing your Perspective guarantees new Insights
Depending on your perspective, the building looks always different. Furthermore, the chosen materials for the facade are further factors for making this building so unique. Those sun-kissed wooden panels give this rather whiteish, blueish or silverish-looking building a great and warm appearance. Plus, even the balconies are made of wooden materials. To round it up, the balcony railings got holed, which creates a certain dynamic in my eyes.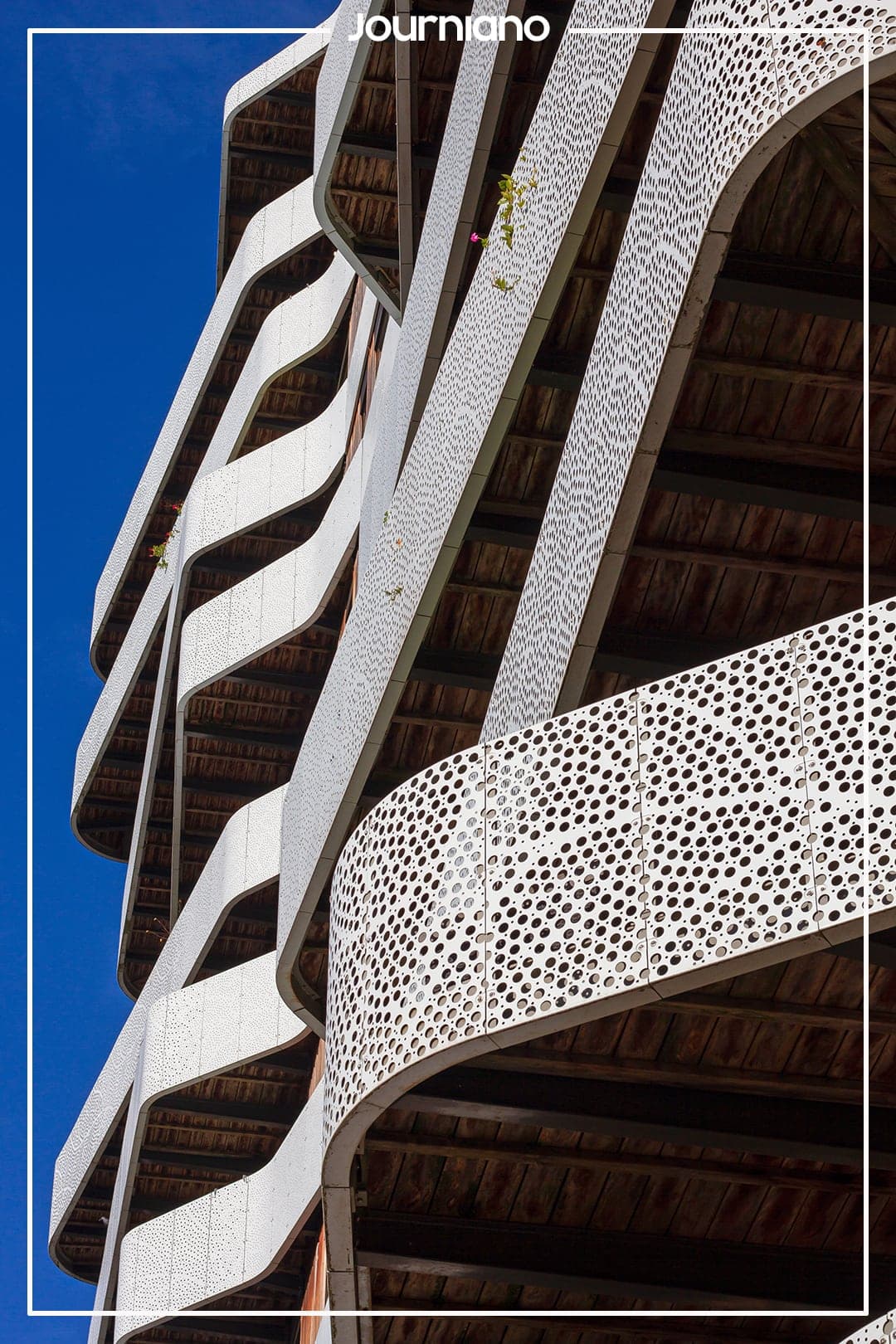 3. When to visit Housing Hatert
Nijmegen's Housing Hatert is not depending on seasons or the weather. Sure, its southern side is striking during sunny days. Nevertheless, the impact is definitely guaranteed every time.
4. How to get there
As Hatert is located close to highway A73, it makes it easy to reach by car. You can pull in your car at the parking lane of the neighbourhood. Should you approach the high-rise building by public transport, the bus station Thorbeckestraat is only a stone's throw away.
5. Conclusion
Housing Hatert in Nijmegen is an awesome modern architectural delight. If you are an architecture-geek, you must visit it at all costs. Should you drive by car to Netherland's oldest city, this gem is an alternative appetizer on your way.